Rhein Main Air Base - 435th OMS ENROUTE MX SECTION
Years Assigned to RMAB 1960 - 2005
In Memory
John Jr. Dodsworth - Year Assigned 1991 VIEW PROFILE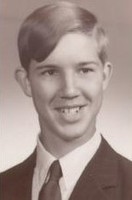 John Nelson Dodsworth Jr.
Born: 9 December 1954
Passed: 25 September 2008
DODSWORTH - John N., Jr., Chief Master Sergeant (USAF, retired) Age 53, September 25, 2008, of Lumberton, NJ, after a courageous four year battle with cancer. A native of Buffalo, NY, treasured husband and best friend of 34 years to Somjai Tummavong; beloved daddy of Sumalee (Danny) Wilson of Papillion, NE, Susan (Eddie) Johnson of Lumberton, NJ and Jacqueline Dodsworth of Lumberton, NJ; devoted uncle to Scott (Sue Gallagher) Leistner, Bryan (Holly) Leistner of Buffalo, Matthew Leistner of Burlington Township, NJ,; dedicated son of Florence Walter and the late Jack Dodsworth; cherished brother of Elizabeth (Dennis) Leistner; grandpa and papa of Angela and Brandon Justus, J.C. Johnson, John and Aaron OKeeffe, Nathan and Isaac Wilson; grandson of the late Harry and Charlotte Bouquard and the late John and Dorothy Dodsworth; special friends Victor and Bau Krucinski, Walt and Kim Tafe. He led a life of leadership both in his 30 years of military service and his personal life. He was a man that loved his family and friends unconditionally. We were blessed to have him in our lives and he exemplified his favorite song which was You raise me up by Josh Groban. Donations may be made to the Air Force Association or the American Cancer Society .
Published in the Buffalo News on Oct. 5, 2008
I completed a fantastic 30 year career in the USAF in 2002. Shortly after that I received a great job offer from Sears. In 2004 my life took a serious detour. I was found to have stage IV laryngeal cancer in my throat. After considering all the options available, we decided to proceed with a laryngectomy operation that removed my larynx and 70 percent of my thyroid. After a few months of radiation therapy I figured I had cancer beat. But 1 year later (December 2005) my doctor discovered that the cancer traveled to my lungs. I was given 2-8 months to live. I am now on my seventh different chemotherapy and will continue to fight on with the blessings from God and the prayers as well as the support from my friends and family. I have retired somewhat in Lumberton NJ. I have three great daughters and seven terrific grandchildren!

- See more at: http://www.legacy.com/obituaries/buffalonews/obituary.aspx?n=John-Dodsworth&pid=118395099#sthash.sVDlE3ia.dpuf

http://www.findagrave.com/cgi-bin/fg.cgi?page=gr&GSln=Dodsworth&GSfn=john&GSmn=n&GSbyrel=all&GSdy=2008&GSdyrel=in&GSob=n&GRid=30297030&df=all&
Click here to see John Jr.'s last Profile entry.