Rhein Main Air Base - 435th OMS ENROUTE MX SECTION
Years Assigned to RMAB 1960 - 2005
In Memory
Jane Greene (Griffin) - Year Assigned 1977 VIEW PROFILE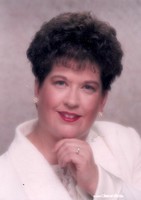 Jane Greene Griffin
Born: April 23, 1957
Passed: July 2, 2009
Jane Mae Greene Griffin, President of Windsor (VA) Volunteer Rescue Squad, Isle of Wight County. Passed away at 3:37 a.m. on July 2, 2009 with family and friends by her side.

She fought a long battle with cancer. She is survived by two sons with first husband Enrouter Dan Greene: Samuel (born in Weisbaden "Rhein Main" Germany) and Gregory (born in South Dakota "Ellsworth AFB") Greene.

Griffin was an RN as well as a EMT-I and has served the community for over 17 years. She also worked in ICU for many years at Leigh Hospital Norfolk, Va.

Jane Mae Griffin, 52, died July 2, 2009, at her home.
Born and raised in Racine, WI, she was the daughter of the late Joyce B. and Norbert Brusky. She graduated from St. Catherine's High School in 1974. She served in the U. S. Air Force as an Avionics Technical from 1975 to 1979 and was stationed in Frankfort, Germany. In 1987 she graduated from Old Dominium University with a B. S. in Marketing and in 1993 from Tidewater Community college with a degree in Nursing.
As a nurse, she served at Riverside Convalescent and Rehab Center, Riverside Hospital, South Hampton Hospital, Obici Hospital, Leigh Memorial Hospital and at the time of her death, she was nursing instructor at the Medical Career Institute. For sixteen years she volunteered with and was a lifetime member of the Windsor Rescue Squad and was a Registered Technician with the National Emergency Medical Technicians.
Survivors include her husband, Keith Griffin; sons, Samuel Greene and Gregory Greene both of Windsor; sisters, Joan West, Jeanne O'Brien, Julie Roszkowski, all of Racine, WI; brothers, Peter Brusky of Milwaukee, WI, Paul Brusky of Shawano, WI, Mark Brusky and Thomas Brusky, both of Racine, WI; aunt and uncle, Robert and Dolores Bergsbaken of Pulaski, WI.
Funeral services will be conducted Wednesday at 11:00 a.m. at Woodland United Methodist Church by Pastor Mike Harrington with burial in the church cemetery. The family will receive friends in the R. W. Baker & Co. Funeral Home & Crematory Tuesday from 7 to 8:30 p.m. and other times at 13074 Shiloh Drive. In lieu of flowers the family requests memorial contributions be made to Windsor Volunteer Rescue Squad, P. O. Box 636, Windsor, VA, 23487. Condolences may be registered at www.rwbakerfh.com.
http://www.findagrave.com/cgi-bin/fg.cgi?page=gr&GSln=Griffin&GSfn=jane&GSbyrel=all&GSdy=2009&GSdyrel=in&GSob=n&GRid=39156119&df=all&
Click here to see Jane's last Profile entry.