Rhein Main Air Base - 435th OMS ENROUTE MX SECTION
Years Assigned to RMAB 1960 - 2005
In Memory
Ira (Rusty) Hartzell - Year Assigned 1979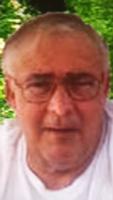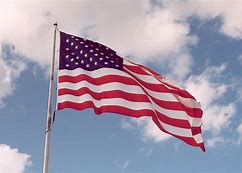 Ira (Rusty) Hartzell
Born: May 24, 1949
Passed: July 29, 2015
Rusty was at Rhein Main Air Base 1979-1981 on B and D Flights.
Rusty passed away July 29, 2015 after a two year struggle with lung cancer.
(I apologize for not knowing of his passing earlier)
​Rusty was a very well known and loved "B-FLIGHTER and was one of the orignal Enrouters.
​Richard "FIG" FIgueroa and myself had the honor of having dinner with Rusty in 2009 in Dayton, OH.
​FIG being one of the longest persons on B FLIGHT knew Rusty the best

FIG sent the following tribute email about Rusty to his famlily and I felt that every Enrouter should see it.
​A well written tribute to a fellow friend and Enrouter.
Rusty you are truly missed by all. RIP Our Friend.

The the family of RUSTY HARTZELL ..
I just recieved the sad news of RUSTY's passing. I knew Rusty and enjoyed serving with him in the USAF in Germany.
I was happy to see him 10 years ago.. I wish I was able to visit him while he was enjoying his retirement..
He was fun and loved by the entire 435th OMS Enroute family in Germany.. And please let me add that
Rusty was a highly skilled C141 & C-5 A/R maintenance mechanic... Please accept my deepest condolences
and prayers to all of the HARTZELL family..
I will miss my dear friend.
Sincerely...
RICHARD A. FIGUEROA
(*FIG*)
Ira Russell "Rusty" Hartzell, 66, of Fairmont, passed from this life Wednesday (July 29, 2015) in his home under hospice care, surrounded by his loving family, after a valiant two-year battle with cancer.
He was born in Fairmont on May 24, 1949, a son of the late Ira D. and Jane K. Fletcher Hartzell.
Rusty was a Methodist by faith. He was a 20-year veteran of the U.S. Air Force, having served as a jet engine mechanic from 1969–89. He later worked as a mechanic for the Marion County Transit Authority.
He was a member of the American Legion, belonged to several bowling leagues and enjoyed wood working. He also built several guitars, played golf, and enjoyed going fishing and hunting.
Mr. Hartzell is survived by his loving wife of 44 years, Susan L. Deleruyelle Hartzell; one son, Tobias J. Hartzell of Fairmont; three daughters, Jessica L. Hartzell of Fairmont, Amy S. Hickman and husband Jimmy of Fairmont, and Danielle Hartzell and fiance John Zilkanich of Morgantown; two brothers, Robert Hartzell of Rachel and Donald Hartzell of Virginia; three sisters and brothers-in-law, Shirley and Tom Snodgrass of Farmington, Burnice and Bill Glasscock of Farmington, and Carol and Denzil Haught of Mannington; two sisters-in-law, Ronda Hartzell of Rivesville and Becky Hartzell of Mannington; eight grandchildren, Joshua Jarvis, Aidan Hartzell, Autumn Hines, Corbin, Carissa and Colton Hickman, Gwendolyn and Saraphina Vanaman; in-laws, Mary Ann and Tony Ferris of Shinnston, Helen Deleruyelle of Fairmont, Sharon and Larry Zaccagnini of Fairmont, and Eileen and Tim Layman of Fairmont; and several nieces, nephews and cousins.
In addition to his parents, he was preceded in death by two brothers, James N. Hartzell and Richard Hartzell; two sisters-in-law named Patty Hartzell; two grandchildren, Caleb Jarvis and Colby Hickman; and two brothers-in-law, Joseph and Phillip Deleruyelle.
Friends may call at Frey Home For Funerals (Historic Chapel), 320 Madison St., Fairmont, from 1-7 p.m. today and from 10-11 a.m. Saturday. Services will be held in the funeral home at 11 a.m. Saturday. Interment will follow at the Rachel cemetery with full military honors.
Condolences may be sent to the family at fhff320@aol.com or www.freyhomeforfunerals.com.

https://www.findagrave.com/memorial/149979618/ira-rusty-hartzell