Rhein Main Air Base - 435th OMS ENROUTE MX SECTION
Years Assigned to RMAB 1960 - 2005
In Memory
Barry "Big Bird" Wilder - Year Assigned 1974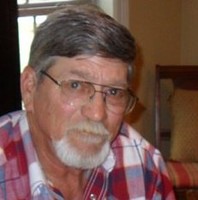 BARRY "BIG BIRD" WILDER
Born: 28 December 1947
Passed: 13 June 2013

June 19, Barry took his final journey from this life, into his ever eternal life this morning at 0200 or 2am for our civilian friends..
Barry's friend Dana said the following:
The angels came and took another angel home! You will truly be missed my friend!! My thoughts and prayers are with those you left behind...may God be with you during this time of loss. We love and miss you Barry Wilder!!
Dear friends and family...Barry passed away this morning at 2:00am. As it turned out his kidneys out lasted his heart. Your support all thru the years meant so much to Barry. Please continue to keep me in your prayers. I miss him already..Maggie
Barry, you are a true friend and will be sadly missed. RIP my friend.
| | |
| --- | --- |
| Full Name: | Barry Wilder |
| Address: | Minden, Louisiana (LA) |
| Born: | 12/28/1947 |
| Died: | 06/19/2013 |
| Visitation: | 06/22/2013 |
| Service: | 06/22/2013 |
| | |
Memorial services for Barry Wilder will be held Saturday, June 22, 2013 at 2 p.m. at Rose-Neath Funeral Home Chapel in Minden.
Barry was born December 28, 1947 in Shreveport and entered into rest June 19, 2013 in Minden. He served his country and retired from the United States Air Force and was retired from Preferred Materials Trucking Company as a truck driver. Barry was a member of AA.
He is survived by his lifelong partner, Maggie Breedlove of Minden, son John David Wilder of Vacaville, California, sister Sidney Wilder of Ocean Springs, Mississippi, brother Alan Wilder of Rogers, Arkansas, granddaughter Janie Rae Wilder of Vacaville, California, Amy Harris of Shreveport, who took the place of the daughter he never had, Maggie's son Jon Breedlove and his 2 puppy dogs, Petey and Katie Ann.

Rose-Neath Funeral Home
211 Murrell Street
Minden, Louisiana 71055
MEMORIAL SERVICES
Memorial services for Barry were held Saturday, June 22, 2013 in the chapel of Rose Neath Funeral Home, 211 Murrell Street, Minden, La. 71055. Barry passed away in the early morning hours of Wednesday, June 19, 2013.
Thanks to everyone the has called or posted on FB, sent up a prayer, or just called to say "i was thinking about you."
Maggie Breedlove - Barry's significant other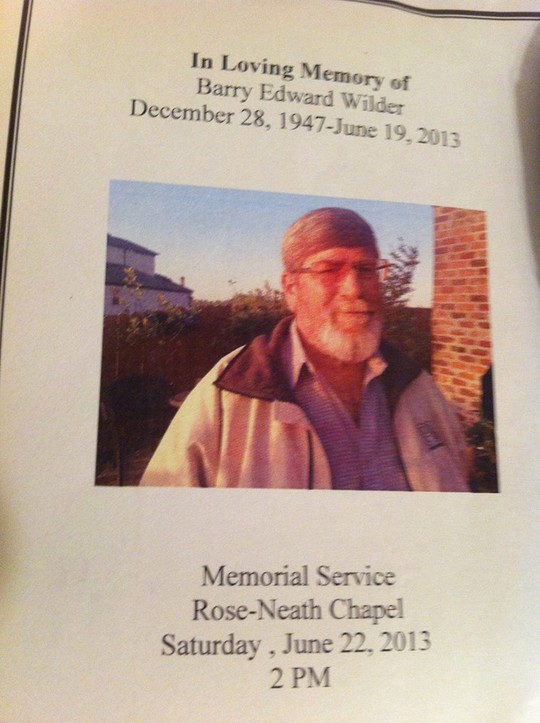 The following is a tribute to Barry, with a C-5 aircraft taking off into the heavens.
https://www.youtube.com/watch?v=20bmzNN925I&feature=youtube_gdata_player

http://www.findagrave.com/cgi-bin/fg.cgi?page=gr&GSln=wilder&GSfn=barry&GSbyrel=all&GSdy=2013&GSdyrel=in&GSob=n&GRid=112846492&df=all&