Bothell Senior

High School




Class Of 1963
57th REUNION for BHS '63
It's a FUN ACTIVITY!
Saturday, August 15th, 2020 4:00-7:00 PM
Northshore Health & Wellness Center
10212 E. Riverside Drive, Bothell, WA 98011
MYSTERY DINNER & FRIENDSHIP!
$25.00 per person
Send your money to Kay Fisher Meyers, 5920 117th PL SW, Mukilteo, WA 98275
We will have a great time. Frieda Peterson Gann and her team of 10 will be serving the Mystery Dinner. You will have a complete meal by the end of our time together..... you will experience fun and different courses! No Host Wine and Beer will be available in addition to water, coffee & sodas.
BHS '63 Planning Team at Inglewood Golf Club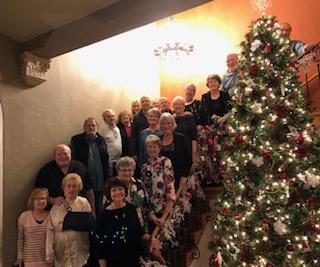 Your Reunion Planning Team!
(Dennis Couch, Chuck & Sandee Eaton Lee, Pete & Sally Hamilton Delvecchio, Al Haynes, John & Sharon Hildebrandt Hanson, Irene Millikan, Darlene Peterson Parker, Craig Smith, Sharon Petrin Chandler, Pat Price Fine, Lana Nelson Stephens, Bobby Sonny Stinson, Stan and Lynn Schmidt Kostka, Chuck Kaysner, Pat & Ann Harvey Horton, Max Holtrop, Frieda Peterson Gann & Rex Hevalone, Forrest Brown & Dottie Nelson, Kay Fisher Meyers, & Lynda Whisman Humphrey)