Bowie High School
CLASS OF 1978
The 40th reunion will be held on
Saturday, September 8, 2018
7pm - 11pm
Loews Hotel, Annapolis, MD
(Hotel Annapolis - new name)
*****
Happy Hour Friday September 7th
6:30 pm
Old Bowie Town Grille , Bowie MD
Room Block @ Loews: There is a 2 night minumum @ $299/per night due to Navy football home game the weekend of the reunion - contact the hotel directly to reserve your room - Room block will expire on JULY 25th
Registration Link(s) are live now for check AND credit card payments
(see links on the left side of the home page)
Checks should be made payable to Bowie High School Class of 1978
For those that wish to stay in Bowie, we have a block of rooms available at the Comfort Inn in Bowie. The cost is $116.10 per night plus taxes. A full hot breakfast is included. When booking, call the hotel directly at 301-464-0089. When you make your reservation make sure to say that you are with the Bowie High School Class of '78 Reunion Group. Room Block expires on August 6th
Other alternative options for hotels in the local area include: Holiday Inn, Best Western, Comfort Inn Annapolis, Hilton Garden to name a few. There will be a HIGH DEMAND that weekend, so don't delay in booking your stay.
WE NEED YOUR HELP FINDING MISSING CLASSMATES
PLEASE CHECK THE LIST OF "MISSING CLASSMATES"
ON THE LEFT, IF YOU SEE SOMEONE YOU ARE IN
CONTACT WITH, CLICK ON THEIR NAME SO THAT YOU
CAN INVITE THAT CLASSMATE TO JOIN THIS SITE.
THANK YOU
-----------------

------------------
On Facebook? Check out the Class of 1978's page at: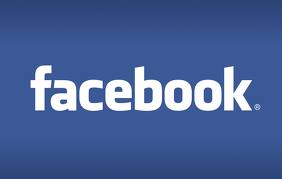 https://www.facebook.com/groups/320582419777/
If not on Facebook - we encourage you to look into it. It is such a great way to stay connected with your classmates, friends and family on a daily basis.
Contact Us -
If you have any questions, please feel free to email Kay McCaffrey Leon
or Lisa Ifkovits Chesnick at the following email addresses:
Kay.leon@verizon.net – lchesnick@verizon.net
ANNOUNCEMENTS
| | |
| --- | --- |
| • | Would you like to walk the halls of Bowie High one more time? If so you are in luck. As part of the 40th Reunion weekend we have set up a time to tour the High School. We will be meeting at the front of the school on Saturday, Sept 8th at 11 AM. The tour will be led by BHS Staff member Debbie Parfitt. We are hoping that a quick visit to Bowie Performing Arts Center (which is attached to the high school) can take place at the conclusion of the tour. Come join us and see how much has changed and just how much has stayed the same. |