Grady High School

Class Of 1970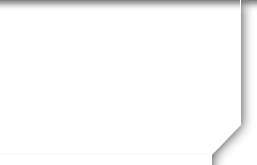 Message Forum
09/16/10 01:52 PM
#1

Thank you so much to our photographers for the weekend. Can't wait to see more photos.

I think Morris Richman and his wife and Susan Schlittler and her "hottie" get the prizes for couples who look like they dance on a regular basis. They seemed to delight in each other.

Great to see everyone. Hope we will actually try to stay connected over the next decade or three. Of course, I promise not to put you on a mass distribution list for jokes - I actually hand pick to whom I send my jokes, and hope you will do the same.

Take care. Be well and live well.

Harriet
09/17/10 03:46 PM
#2

All kidding aside, I had a wonder-FULL time seeing everyone and just wish I could have had more time to speak with everyone. Spent some very special moments with a handful of friends. Everyone looked great! Kudos to the planning comittee for such a nice production.
09/18/10 02:49 PM
#3

A VERY IMPORTANT ANNOUNCEMENT!!!....IRENE'S SHOES WERE LOCATED AT THE BOTTOM OF ONE OF THE DECORATING BOXES. SO GLAD NO ONE NEEDS TO REPORT TO THE HONOR COUNCIL...(ADMITTEDLY, THEY ARE NICE...FERRAGAMO....NOT MY SIZE)... REMEMBER JUST IN CASE SOMETHING ELSE TURNS UP MISSING...THE GRADY HIGH MOTTO IS..."DENY, DENY, DENY". MARGUERITE
09/19/10 11:48 AM
#4

These photos brought me back to my youth! Sorry last minute stuff stopped me from coming but I feel I was there - We haven't changed a bit!!! Did any teachers come? Are there any still, er, alive? Saw Cathy, John F.. Jane, HINKLE, didn't see S. Koch! Felt like I was with you with photos shown. Go Gray Knights! ellen george ps Wiley, still remember your Mom - she was a cool teacher - The Committee was fabulous in planning and executing this event - BRAVO!

BTW - Be on the lookout for my latest book, my first full length novel, THIRST, coming out soon - How's that for a shameless plug? Yes I am a writer (or think I am)

ellen george
09/19/10 02:31 PM
#5

Just want to say how much I enjoyed our 40th reunion. The committee did such a good job. I regret not speaking to each person. Looking forward to the next time we can all get together.

Kathy S. Hammond Munson
10/06/10 11:13 AM
#6

Regarding group photo taken at Reunion #40

Please identify the fellows in the back row that I've noted as UNKNOWN. They are in the back row just behind Morris Richman.

I'd appreciate some help in putting names to these faces.

Thanks, Betty
01/12/11 08:52 PM
#7

Save the date, January 30, 2011, on your CBS affiliate for the airing of The Lost Valentine starring Betty White and Jennifer Love Hewitt. Our own Nita Stubblebine Hardy plays a Texas farmer's wife. She has a few speaking lines. Look for JLH driving a rental car on to the Texas farm for the start of Nita's screen appearance. Here's a web link with some promotional info for the Hallmark Hall of Fame feature film

http://itsawonderfulmovie.blogspot.com/2010/08/lost-valentine-hallmark-hall-of-fame.html
07/23/13 01:53 PM
#9

Phillip Watson, Class of 1969 obituary from Atlanta Journal-Constitution web site ajc dotcom July 23, 2013

http://www.legacy.com/guestbooks/atlanta/guestbook.aspx?n=phillip-watson&pid=165930889#sthash.ishqPRlp.dpbs
05/07/15 09:16 AM
#10

Hey, it's our 45th year! Any plans in the works?
05/08/15 07:32 PM
#11

Haven't heard of anything. Any ideas?
05/09/15 10:09 AM
#12

Let's get together and skip school. Watch out for coach Maupin!
05/09/15 10:40 AM
#13

?? haha ok! Since I don't live there, I'm a bit out of touch...how about a gathering at Stone Mountain? I recently climbed it with my step brother, George. Hadn't been up in years! My mom lives very close to there. Surely, somebody's got an idea or two. How bout you, Nikas? Can we come to your house? Do any of our classmates have property where it would be fun to hang for the day? How about an early October get together?
05/09/15 01:25 PM
#14

Hey all, Unfortunately Salem Ma. schools began that Monday and the September date (despite my begging for an alternative) made it impossible for me to travel and prep for teaching. Plus my superintendent would not approve a personal day. Since the majority of folks live in the south and or have more flexible work schedules or are retired, perhaps it is possible to accomodate others this time? I was totally bummed I could not go. Plus, Betsey yelled at me and made me feel bad!!!!!
05/09/15 03:51 PM
#15

Marijayne Armstrong (Nicholas ) Class Of 1971)

Can't stand it when Mz. Betsey yells. Betz is probably in Lana now and life is good. I have no plans to attend, work bogs me down, like you Janis, however, my hat's off to all of you that manage to rally again.
05/10/15 09:06 AM
#16

Looks like we might just have to wait till our 50th...
05/10/15 04:53 PM
#18

When are school breaks? Maybe something could be worked out for those whose teach. Hard to accomodate everyone.
05/11/15 09:03 AM
#19

School breaks vary from district to district and state to state but usually June, July, first half of August...give or take a couple of weeks in either direction. Then there is Christmas break, which is now called winter break, usually about 2 weeks...a few days before Christmas until after New Year's, depending on how those actual holidays fall with the weekends. There are minor 1 or 2 day breaks like Labor Day, MLK day, some might have Veterans Day, there are usually 5 days for Thanksgiving break with the weekend...Spring break is about a week, some have that around Easter, others in March...some split spring break a few days in March, a few in April...
11/27/20 08:03 AM
#21

Happy birthday, Sunny, from the Class of 1970!
11/27/20 11:22 AM
#22

Nita Stubblebine Hardy (Borchers)

Happy Belated Birthday Sunny! Don't feel bad - I forgot my 21st wedding anniversary on the 19th. Fortunately my husband didn't. He's giving me a gift card for a cognitive skills exam for Christmas. Many more, bud!
11/28/20 12:12 PM
#23

Yo Sunny,


Inline Image Not Displayed

11/29/20 05:26 AM
#24

Happy Belated!
11/30/20 04:13 PM
#25

Sunny, hope your brothers remembered your bday.