Austin High School

Class Of 1961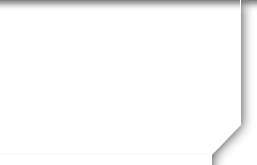 Mickey Reed Goldwater
Profile Updated:
August 12, 2022
| | |
| --- | --- |
| Residing In: | Austin, TX USA |
| | |
| --- | --- |
| Children: | Christy born in 69 , Michael born 1984, and Naomi born 1985. |
Comments:
I could never have imagined that my life would take the course it has. How short sighted I was - living for the moment. It took a long time for me to grow up! I'm still growing and changing, and even if life hasn't dealt me the hand I thought I wanted, I'm grateful for the hand I now hold.
Real Estate has been my profession, following in my mother's and my grandmother's steps. I've sold real estate since 1971 in Austin. Still working!
Now: Goldwater Real Estate
I've started back playing duplicate bridge! No more golf!!
Still love to cook because I love to eat!
School Story:
Lunch Time - 10th grade? Lunch Room Austin Hi
Some boys (rats) took the tail of one of the rats we had dissected in science class and put it in Judy Gillespie's milk. She drank half her milk and there was the rat's tail. Made her sick and she had to go home!!
Does anyone remember the rat who did that!
What's on Your Bucket List?
There is a hole in my bucket.
What Have You Learned for Sure:
That God is real and growth is painful. I've learned that change can force growth, and change is inevitable. Thank God. I couldn't stand it if I couldn't look forward to change! Because, then there is HOPE!
What Words of Wisdom both Ground and Lift Your Life:
It's scripture: All things work together for good for those who love God and are called for his purposes.