Woodward High School

Class Of 1962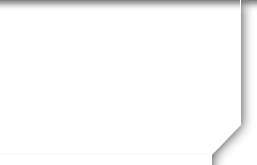 Ode to the 60's
WHAT?? ANOTHER ODE TO THE 60'S ON OUR 50TH REUNION!
April 7, 2012
Miriam Translateur Omer
-– driving down memory highway**
*I use highway because most of the years we were riding in the fast lane; only recently at age 68 can I use "lane" which more or less describes slowing down near the margins.
**I've used some quotes our classmates have written on the Woodward site & hope I have their permission (no names).
I have no idea if & what themes were talked about at the reunion committee, but what sticks in my mind over all the 50 years are the friendships, the ties that bind, the constant mini-reunions over the years & the closeness we have to one another even though we may live so far apart.
Perhaps we've all moved beyond the need to establish our positions and reputations and have arrived at the point where we realize that no matter how differently life may be for all of us, it becomes the same as far as the basics of relationships, work, and approaching outlook on life are concerned. Whatever relationship barriers there were in high school, they are crumbling as we grow older. In small ways, we are approaching the openness and fun of being with each other-the kind of atmosphere that seems to be at the heart of High School Musical and High School Musical 2. (taken from Bible Doc on internet)
This time around I've also incorporated names of 1962 movies along with the hit songs. (SONGS IN RED, MOVIES IN BLUE, CLASSMATES QUOATIONS IN PINK W/QUOTATION MARKS)
'WOW! TOO MANY WONDERFUL MEMORIES – I DON'T KNOW WHERE TO BEGIN AT THE MOMENT." "BUT STILL RIDING A MAGIC CARPET." THIS IS NOT WEST SIDE STORY OR AMERICAN GRAFFITI– IT'S THE STORY OF A BUNCH OF SENIORS AT WOODWARD HIGH SCHOOL ON READING RD. OPPOSITE SWIFTON SHOPPING CENTER WHO HAD A HELLUVA YEAR BEING GROWNUP CHILDREN.
SHOUT! SHOUT! KNOCK YOURSELF OUT. THIS IS NOT ONLY THE BOYS' NIGHT OUT (or THE LONGEST DAY)…IT'S ALSO FOR GIRLS! GIRLS! GIRLS! & AS YOU KNOW, BIG GIRLS DON'T CRY (WE DON'T?). ON THIS OCCASION CAN WE SING HAPPY BIRTHDAY SWEET 16? (NO, ONLY TO OUR GRANDCHILDREN). IT'S NOT A YOUNG WORLD ANYMORE. AND AT OUR AGE, WE'RE FREQUENTLY VISITING DR. NO. THIS IS CRAZY BUT HERE WE ARE AGAIN DOING THE PEPPERMINT TWIST, MAKING MUSIC –MAN & GETTING TOGETHER FOR WHAT IT'S WORTH. WE THOUGHT WE CAN CHANGE THE WORLD, AND HOPE FOR THE MIRACLE WORKER OR PUFF, THE MAGIC DRAGON BUT NOW ON THE EVE OF DESTRUCTION, ALL THE WEARY MOTHERS OF THE EARTH CAN ONLY DREAM BABY, OR WALK ON THE WILD SIDE. WE NEED TO GET TOGETHER MORE OFTEN TO GIVE PEACE A CHANCE & TELL ALL THE DICTATORS OF THE WORLD PEOPLE GOT TO BE FREE. THE TIMES THEY ARE A CHANGIN'.
A STEEL GUITAR WON'T WORK, BUT A GLASS OF WINE WILL SINCE THESE ARE THE DAYS OF (RED) WINE & ROSES (also DARK CHOCOLATE, BLOOD PRESSURE, CHOLESTEROL PILLS & VITAMINS).
NOW THERE'S NO TEENAGE IDOL, ONLY AMERICAN IDOL. IT MIGHT AS WELL RAIN UNTIL SEPTEMBER SINCE WE'RE MEETING IN OCTOBER & WE DON'T DO NO CRYIN' IN THE RAIN. PLEASE MR. POSTMAN WHAT ABOUT RETURNING TO SENDER? WHAT AM I TALKING ABOUT? THERE'S NO SUCH THING AS POSTMAN THESE DAYS, ONLY E-MAIL, CHAT, FACEBOOK, TWITTER & ANDROID. HOWEVER, WE MAY NEED SOME ADVICE & CONSENT ON THESE MATTERS. WHAT EVER HAPPENED TO BABY JANE, KING KONG, & BIRDMAN OF ALCATRAZ? THE BIRDMAN MAY HAVE TO KILL A MOCKINGBIRD. THAT TOUCH OF MINK IS "OUT" (THIS IS NO ANIMAL HOUSE ANYMORE, JUST ORGANIC & BIODEGRADABLE SYNTHETICS) & DIVORCE, ITALIAN STYLE IS "IN."
I HAD TO FLY OVER LAWRENCE OF ARABIA (SYRIA, JORDAN, LEBANON) & COMING HERE HAS BEEN MY LONG DAYS JOURNEY INTO THE NIGHT. OH, HOW LONELY ARE THE BRAVE! HOWEVER "I LOVE RETURNING TO CINCY TO HIGH SCHOOL REUNIONS AND SEEING THE "KIDS" AND OLD FRIENDS I GREW UP WITH, WHO HELPED FORM MY LIFE." "I HAVE TRIED TO STAY IN TOUCH WITH MANY OF MY CLASSMATES OVER THE YEARS." "HAVE LOTS OF MEMORIES SOME GOOD SOME, WELL OK." I AM SO GRATEFUL FOR THOSE WHO PUT THE REUNIONS TOGETHER AND BOB JACOBS FOR MAINTAINING THE WEBSITE – THANK YOU! AND "THANKS TO CAROL MEIER AND KAREN HAHN STEWART FOR KEEPING ME IN THE "LOOP."
CLASSMATES COMMENTS I DIDN'T USE BUT WROTE THEM DOWN SO MAYBE THEY CAN BE INCORPORATED IN SOME PORTION:
My favorite teacher, Miss Honekamp, let me use the first electric typewriter in the typing class at Woodward.

I so loved being an editor for the Bulldog Barks - remember doing the

humor columns from The Old Philosopher to Twas the Night Before Exams...to interviewing members of the senior class.
Sam Rodner and I would hitch-hike out to/from Woodward, daily, rain/shine for 4 long yrs.
Do you remember how the recess bell sounded before they changed it? It was originally a hi-pitched hum until I could duplicate it, to get out of Mrs. Hadley's class a few minutes early, then they changed it to a real bell sound and that was fullproof, dang...
Someone wired Mr. Sanger's language booth to nearly explode when he plugged it back in and Jack Ewing jumped out of the freaking window, many laughs...
--------------------------------------------------------------------------------------------------------------------------------------------------------
WOODWARD 45TH CLASS REUNION ODE TO THE 60's -
SEQUEL -
October 20, 2007
I've been thinking of this reunion for over a year & counting the time when we'll meet again. At our 40th reunion I wrote an "ode to the 60's" quoting & using the songs of the times to relate my feelings about being together again & thanking the planning committee for being so diligent & working constantly throughout the years to make all our get-togethers so memorable & enjoyable. I've decided to write a sequel since I feel that maybe in this way, I can express my emotions of the dilemmas we have in our daily lives & sentiments of nostalgia that will stay with me forever.
ARE YOU LONESOME TONIGHT? No way! You know BIG GIRLS DON'T CRY, THE NIGHT HAS A THOUSAND EYES and tonight we're all young 63ers who can do THE TWIST and THE BRISTOL STOMP and IT'S NOW OR NEVER! THE LION (doesn't) SLEEP TONIGHT because we're going to be TWISTIN' THE NIGHT AWAY & doing THE LOCO-MOTION. So let's listen to A STEEL GUITAR & (drink) A GLASS OF WINE and WALK ON THE WILD SIDE! Tonight YOU BEAT ME TO THE PUNCH & tomorrow we'll have BREAKFAST AT TIFFANY'S.
ROSES ARE RED (VIOLETS ARE BLUE) and I CAN'T STOP LOVING YOU, class of '62! You're a TEENAGE IDOL and BREAKING UP IS HARD TO DO. It's now MASHED POTATO TIME to say a big THANK YOU to all the JOHNNY ANGEL(S) of the reunion committee who have made this MONSTER MASH such a success.
I'm no STRANGER ON THE SHORE; I've crossed MOON RIVER & the Atlantic Ocean floor. TIMES ARE A CHANGIN' and the world is going CRAZY. AHAB, THE ARAB & the DUKE OF EARL are shouting YOU DON'T KNOW ME! ALL THE WEARY MOTHER'S OF THE EARTH ON THE EVE OF DESTRUCTION are asking WHERE HAVE ALL THE FLOWERS GONE? Maybe they're BLOWIN' IN THE WIND or maybe we need a GOOD LUCK CHARM or PUFF THE MAGIC DRAGON to GET TOGETHER to GIVE PEACE A CHANCE. We're leaving THE TOBACCO ROAD and the POISON IVY & WALKING BACK TO HAPPINESS. And most important – our families – who are POETRY IN MOTION who we should tell every day "I AM THE ONE WHO REALLY LOVES YOU & NOTHING CAN CHANGE THIS LOVE.
I leave with A LITTLE BITTY TEAR & soon will be UP UP & AWAY but my invitation to visit me at HOTEL HAPPINESS is still relevant. I can't promise MIDNIGHT IN MOSCOW or PALISADES PARK, I won't serve GREEN ONIONS, but I can definitely show you the COTTON FIELDS!
Miriam Translateur (Omer), Class of '62, mimomer@mh.org.il