Woodward High School

Class Of 1962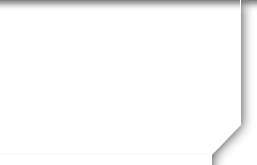 Not a member?
JOIN HERE
Find and click on your name.

ANNOUNCEMENTS
•

Zoom Reunion

New notification from Hirsch Wise. He would like to get as many of our class to participate as possible.See the notice after this for more information.

Our Next "Class of 62" Zoom will be on Sunday, March 12th starting @ Noon. I will open the Zoom up at 11:45am. Early birds may come on then.


A Zoom link will be sent to you on Friday the 10th.

Only those who RSVP that you will attend will get the link.


If you forget to send an RSVP, you can email me at hirschwise@gmail.com> up until 11:30am on the 12th.


•

Zoom Reunion

All are welcome to join these reunion zoom meetings

Starting this New Year (2023) we want to welcome those who will be joining us for the first time.
Also a few of our regulars asked me to invite a few others.
This will be our third year of Zoom Reunions every month. This is what several of our classmates have to say.

Arlene Tessel Webman - "I love staying in contact with all of my friends from high school. Our connection from Woodward and Walnut Hills is extremely unique. My friends here in Texas are in awe of our connections. We also have great interaction and important information traded between us. We greatly appreciate the reality of having this wonderful opportunity.``

Miriam "Mim" Translater Omer -
"I live overseas and these zoom meetings for me are very special. I live overseas and don't have a chance to meet with anyone in person, I now feel connected. I can share and hear what others are sharing. I look forward to our Zoom meetings so I can hear the news about other friends and family. Memories are important to our mental health and they bond relationships. I feel we should make the subject of memories as a topic in our meetings."

Recent Requests from Classmates to invite - Marilyn Kohn Barnett, Larry Freeman, Don Mizrach, Gary & Nancy Schneider, Rita Rodner Townley, Tom Sherman, Vivia Schwab, Phil Wise

Those who joined at our live 60th reunion - Stuart Bonem, Marsha Gittleman Fogle, Bob Jacobs, Kay LaPrade Marchioni, Judy Oeder, Bonnie Solomon Huff, Susie Walters

Class 62 Woodward-Walnut Hills Monthly Zoom Reunions

2023

Always on Sundays – Always starts at Noon
Link sent the Friday before.

Your RSVP would be greatly appreciated for each event.

Jan. 8th - Feb. 12th - March 12th

April 9th - May 7th - June 4th

July 9th - Aug. 6th -Sept. 3rd

Oct 1st - Nov. 5th - Dec. 3rd

· Please make a note on your calendar for each Zoom date.


· A date could be changed if a major holiday or sporting event should fall on the particular date.


· Questions contact: Hirsch Wise - (513) 543-8106 - hirschwise@gmail.com

•

---

Woodward Class of 1962 Dive Date

Carol Jo Meier started our dive dates several years ago. Members of the class have been getting together on the second Tuesday every other month. Dive dates are open to all class members and members of other classes who wish to attend. We will be having all future dive dates at "The Indian Mound Cafe in Norwood". The dive dates are normally scheduled for the second Tueday of odd numbered months amd start at 12:30 pm. We use Evite to send out the dive invitations so that we can obtain a number of how many will attend. If you would like to be put on the dive list, email: bjacobs@me.com.

-----------------------------------------------------------

•

Long ago and far away, in a land that time forgot,
Before the days of Dylan, or the dawn of Camelot.
There lived a race of innocents, and they were you and me.

For Ike was in the White House in that land where we were born,
Where navels were for oranges, and Peyton Place was porn.

We longed for love and romance, and waited for our Prince,
Eddie Fisher married Liz, and no one's seen him since.

We danced to 'Little Darlin,' and sang to 'Stagger Lee'
And cried for Buddy Holly in the Land That Made Me, Me.

Only girls wore earrings then, and 3 was one too many,
And only boys wore flat-top cuts, except for Jean McKinney.

And only in our wildest dreams did we expect to see
A boy named George with Lipstick, in the Land That Made Me, Me.

We fell for Frankie Avalon, Annette was oh, so nice,
And when they made a movie, they never made it twice..

We didn't have a Star Trek Five, or Psycho Two and Three,
Or Rocky-Rambo Twenty, in the Land That Made Me, Me.


Miss Kitty had a heart of gold, and Chester had a limp,
And Reagan was a Democrat whose co-star was a chimp.

We had a Mr. Wizard, but not a Mr. T,
And Oprah couldn't talk yet, in the Land That Made Me, Me.

We had our share of heroes, we never thought they'd go,
At least not Bobby Darin, or Marilyn Monroe.

For youth was still eternal, and life was yet to be,
And Elvis was forever in the Land That Made Me, Me.

We'd never seen the rock band that was Grateful to be Dead,
And Airplanes weren't named Jefferson , and Zeppelins were not Led.

And Beatles lived in gardens then, and Monkees lived in trees,
Madonna was Mary, in the Land That Made Me, Me.

We'd never heard of microwaves, or telephones in cars,
And babies might be bottle-fed, but they were not grown in jars.

And pumping iron got wrinkles out, and 'gay' meant fancy-free,
And dorms were never co-Ed in the Land That Made Me, Me.

We hadn't seen enough of jets to talk about the lag,
And microchips were what was left at the bottom of the bag.

And hardware was a box of nails, and bytes came from a flea,
And rocket ships were fiction in the Land That Made Me, Me.

T-Birds came with portholes, and side shows came with freaks,
And bathing suits came big enough to cover both your cheeks.

And Coke came just in bottles, and skirts below the knee,
And Castro came to power near the Land That Made Me, Me.


We had no Crest with Fluoride, we had no Hill Street Blues,
We had no patterned pantyhose or Lipton herbal tea,
Or prime-time ads for those 'dysfunctions' in the Land That Made Me, Me.

There were no golden arches, no Perrier to chill,
And fish were not called Wanda, and cats were not called Bill

And middle-aged was 35 and old was forty-three,
And ancient were our parents, in the Land That Made Me, Me.


But all things have a season, or so we've heard them say,
And now instead of Maybelline we swear by Retin-A.

They send us invitations, to join AARP,
We've come a long way, baby, from the Land That Made Me, Me.


So now we face a brave new world in slightly larger jeans,
And wonder why they're using smaller print in magazines.
And we tell our children's children of the way it used to be,
Long ago and far away in the Land That Made Me, Me.


If you didn't grow up in the fifties,
You missed the greatest time in history,

•

---

As all of you know Cleon J Wingard was the Principal at Woodward for the whole time we were there. The following link will take you a tribute to Mr. Wingard on the class of 1965's web site. Cleon J. Wingard

•

---

Click here for an article and video on the new Woodward Career Technical High School football stadium featuring a glimpse of the Pete Johnston memorial.

•

---

We have lost touch with quite a few of our class members. If you know the contact information for any of those we are missing, please email

bjacobs@me.com. The missing list on the web site and the missing list that was recently mailed to you may be different. The web site marks anyone who has not registered on the web site as missing.