C A Johnson High School Class 67'

1967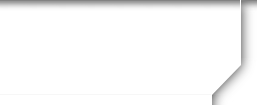 History
History of C. A. Johnson High School
C. A. Johnson high School proudly bears the name of a man whose entire heart and career were devoted to students and education. For many years, Mr. Cornell Alvin Johnson served as teacher, principal, and supervisor of Negro public schools in Columbia, South Carolina.
C. A. Johnson opened its doors in August 1949 with C. J. Johnson, Jr. as its first principal, Mr. James W. Witherspoon as Assistant Principal, and Mr. John H. Whiteman as Supervisor of Negro Schools. The student body, made up of grades seven through eleven, totaled 1035. The first graduating class totaled 102 students. The student body came mainly from the Waverly and Kennellworth areas of the city, having been enrolled in Carver, whose grades were first through eleventh in 1948-49, and Sarah Nance Elementary School. In those early years the faculty and staff consisted of Junior High and Secondary High School teachers – having taught or held staff positions at Carver Junior High School and Booker T. Washington High School. In 1951 the faculty and staff consisted of forty-five persons and in 1952 the student body ranged from seventh to twelfth grades.
Academic preparation of students for post high school education consisted of courses in high mathematics, science and foreign languages in addition to courses in English, Social Studies, Art, Music. Commercial and Vocational studies, included courses in painting, electricity, home economics, woodworking, mechanics, brick masonry and cosmetology.
In 1977 Mr. Reginald Danner became the school's second principal, followed by Mr. A. T. Butler, Jr. in 1982; Mr. Henry Young in 1983;
Mr. Marvin Byers in 1995; and Mr. Murray Smith in 1999. In 2002 the name of C. A. Johnson High School was expanded to the C. A. Johnson Preparatory Academy with Dr. James Taylor as principal. The Academy was created to "meet the 21st century challenges that students face in a more global, technological society." The Academy's mission is to "develop the intellectual, cultural and social capacities of all students by providing rigorous academic stimulation, global expansion and intellectual exchange to its students through state-of-the-art resources, instruction based upon best practices and an integrative, service learning approach." Ms. Kathie Greer is the current principal of the C. A. Johnson Academy and the school's first female to serve as senior administrator. The school now has an enrollment of approximately 700 students.

Since its opening in 1949, thousands of students have graduated from C. A. Johnson and have dispersed throughout the state, nation, and world in various fields of endeavor.