C A Johnson High School Class 67'

1967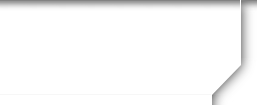 Message Forum
| | | |
| --- | --- | --- |
| | | |
12/04/11 07:42 PM
#1

Christmas Memories

What's your favorite Christmas movie, mine is "a Christmas Story".

Remember the scene in the movie where the father wins a contest and the prize is a lamp in the shape of female leg and somewhere along the way the lamps get broken and he blames the wife. What do you think about a pink bunny suit for a boy, no less? The coup de grâce occurs when the Christmas Dinner is destroyed by the dogs and "the Old Man", Darren McGavin, take the family to a restaurant for Christmas dinner, the only one he finds open is a Chinese restaurant and they have Chinese Turkey (which is actually a duck with the head still attached).

For me, this is a classic, I try to see it at least once a year, I even have it on VHS. (Anybody out there who can covert VHS to DVD)

Do you have any favorite Christmas/Holiday memories? I remember one Christmas morning my brother (18months older) waking me up and quietly and saying, "shhh, wake up Santa came and brought our presents". I hoped out of bed and sure enough I had a doll. Then we put on our shoes and quietly sneaked out the house (it was still dark, I don't remember it being cold) and went to our cousins house (only two house near-by), of course nobody locked door back then. Can you imagine now a day sleeping with the doors unlocked? Well once we had stirred the cousins sufficiently, peered through their presents, we were thoroughly tired, so we retreated to our beds to catch up on our sleep.

One other fond memory is the "Christmas Tree Caper". My brother was the self appointment Christmas tree hunter. Of course I was jealous because he always got "kudos" for the best looking tree. So I decided to go with him one year. Can imagine, "Mutt & Jeff" characters? We went up the hills and through the valleys (not to Grand Ma's House), his legs moved twice as fast as mine. He was about 15minutes ahead of me most of the time and when I reached home I decided that would be my last "Christmas Tree" adventure, after I removed the "bulldogs (you know those little sticky things)" from my clothes and treated my briar scratches, I was content to be the sister of the "Christmas Tree Hunter".

Share your Christmas memories on our website.
12/06/11 04:29 AM
#2

Naomi, sounds like you you had an exciting and adventurous childhood! I just remember the love and excitement during Christmastime, It is no doubt one of my most favorite seasons! I remember dedicated and hard working parents who instilled the strength and love of the family unit and always having plenty of eveything! I remember singing on the school choir and going to local churches for appearances. Giving and shariing are also apart of that special time of year, Love and peace to you and all classmates and may God continue to bless you each and every one !
11/02/14 01:13 AM
#3

Naomi, Willie Ann Hart (Boatwright) husband passed October 29,2014.Contact information 8036650043
11/04/14 11:43 PM
#4

My deepest sympathy to Willie Ann and her family, my thoughts and prayers are with you,

Anna Taylor
11/05/14 01:29 PM
#5

Willie Ann,

I am so sorry for your loss....you and your family are in my prayers