Center Sr High School

Class Of 1964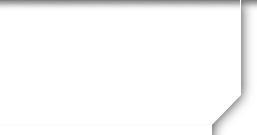 About This Site...
This site is no lopnger on a paid plan. Ads are now being included by the site host. If these ads inhibit your viewing please let us know.
We wanted to switch to site creation software for this event. The complexity of design for a large website is such that we wanted to spend more time gathering and uploading content and less time monitoring the functioning of the site. We reviewed various class reunion websites and preferred the ones using Class Creator software. This is used by several of the Southwest High School classes. This is a very secure site. Each classmate has the option of keeping the information they upload private from public viewing. This site also allows easy upload of content by each of you. It also allows both private messaging direct to other classmates, and general discussions using the forums. We suggest you take the time to familiarize yourself with the features of this site, then use it to maximize your reunion experience. Visit the "Using this Site" tab for more information on what you can do.
Several have raised questions about privacy and security of this new site. Here is a link to the "FAQ" section of the software website (Class Creator.Com) https://www.classcreator.com/faqs.cfm This site is written using "Cold Fusion". This is one of the most secure website creation plaforms.
This website gives you several methods of communication with other registered users. One is the Message Forum. You can start topics and others can comment. There is also the direct email function allowing you to contact another classmate yet protecting everyone's email addresses. The recent upgrade also gives you Instant Messaging and Chat features. You can turn these features on or off. Please try these features over the next few days. Let us know if you are having any problems with the website or event registration. Our email address (shown below) goes to Ron Schauble and Kay Morrow Martin. Ron handles the website issues, Kay takes care of the reunion information and registration.
Thanks for registering, and please spread the word so others sign up. This site has background capabilities that make our administration of the 50th reunion much easier. We need many more photos and copies of your school era mementos to place on the website. Please send these to us. Email for a post office address if you have something you wish to mail. If you are local, we will have someone come by and pick up any items you have, scan, and return them.
Thanks,
The 50th Reunion Committee