Center Sr High School

Class Of 1964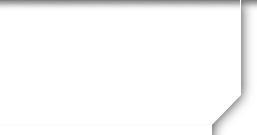 Message Forum
09/12/14 01:40 PM
#2

I received the message about the CD of the 63 & 64 choirs and would love to have a copy...I'll be at the reunion both nights and can pick it up then.

Many thanks, Judith (Spitcaufsky) Epstein
09/12/14 04:25 PM
#3

CD - I would like to get one of the CD's. I will be at both Friday & Saturday night events and can pick up the CD then. Thanks.



10/07/14 10:38 PM
#4

I was not at the Reunion but would like to receive the CDs via mail. Waiting to learn where to send payment and how much it is. Thank you. Leona
10/10/14 12:14 PM
#5

Choir CD's: I need to seperate 1964 into seperate files for each song, then CD's will be ready.

10/11/14 10:18 AM
#6

Ron,

Would love to have a choir cd when available.

Dee
10/11/14 11:08 AM
#7

Ron, I would like to get one of the Choir CD's for 63/64 when you have them ready. I am sorry I missed the 50th Reunion, but have followed all the work that you and the committee had undertaken on behalf of the Class, and I am sure that it must have been an interesting time. Best Regards, Michael Finucan
09/24/15 02:05 PM
#8

I was unable to attend the 50th Reunion and posted interest in receiving the CDs. I needed to know cost, where to mail the payment and to whom. I have heard from no one. Were the CDs made available? Please let me know.

Leona Boeger Solar
05/31/16 03:46 PM
#9

Hi everyone! I heard about an ALL Classes Picnic on Sunday June 5th. Here is the information:

ALL CLASS Reunion Picnic will be held on Sunday, June 5th at the IBEW Local 24 Shelter in South Kansas City. The shelter is located on 104th Street west of Holmes Rd. Picnic starts at noon with food served at 1:00 pm. This is a potluck so bring some food to share and spend an afternoon visiting with fellow Yellowjackets!

Leona Boeger Solar
06/07/17 11:37 AM
#10

Vietnam Veterans,

KCPT launches Vietnam War Project - with new website dedicated to veterans. Share your story at veterans.kcpt.org

Kansas City PBS is committed to telling and sharing the stories of Kansas City's military veterans. Launched in May, veterans.kcpt.org is dedicated to those stories, conversations and initiatives that bring our community together to honor and better understand what it means to serve.

In preparation for the September 2017 broadcast of The Vietnam War, the new documentary series by Ken Burns and Lynn Novick, KCPT is focusing its veterans coverage on the conflict in Vietnam. Alongside national videos and articles from that series, you will find stories by area veterans, civilians and Vietnamese refugees that will give insight into the Vietnam War's legacy and impact on Kansas City.
01/21/19 12:22 PM
#11

Are there plans for a 55th this year? Short....still recovering from Chiefs AFC loss to Pat's last night.
01/22/19 02:06 PM
#12

Yes. We just havn't announced it yet. Waiting for the holidays to end, etc. and a few finalizations. Right now the plans are for the usual last Saturday in September, which will be the 28th. Saturday is set, looking at something for Friday.

Rumor is that Brady will retire after the Superbowl. Clear sailing next year.
05/02/19 12:45 PM
#13

Ray and I will be attending the Friday night party at Tanners at 6 PM. We will not be able to attend the Sat night dinner. Thank you. Becky Ryan Ross
09/14/19 08:24 AM
#14

Sorry to say, we will NOT be able to attend the 55th.
09/15/19 02:21 PM
#15

Sorry to hear that. We will miss the two of you. All Class reunion this Friday on the 20th.