Center Sr High School

Class Of 1964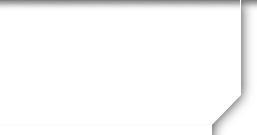 Archives
Click on a gallery image to open a gallery.

Click on any photo in a gallery to open. The images in a gallery are set to change every 7 seconds, or you can change them with your left or right arrow.

Send your photos or items to us for inclusion.
| | | |
| --- | --- | --- |
| | | |
| | | |
| | Center South Dedication | |

12 Photos 2/9/14

| | | |
| --- | --- | --- |
| | | |
| | | |
| | 1964 Award Assembly | |

14 Photos 2/9/14

| | | |
| --- | --- | --- |
| | | |
| | | |
| | 10th Reunion Memory Boook | |

22 Photos 6/23/14

| | | |
| --- | --- | --- |
| | | |
| | | |
| | Graduation Annoucement | |

8 Photos 7/8/14

| | | |
| --- | --- | --- |
| | | |
| | | |
| | Choir 1963 | |

0 Photos

| | | |
| --- | --- | --- |
| | | |
| | | |
| | Choir 1964 | |

0 Photos