La Grande High School
Classes of 1962 - 1966
2013 Limbo Concert Photos
This past Summer the Third Annual "Johnny Limbo Rock Fest" was held at the city park in Wilsonville, Oregon on Thursday, July 18th. Johnnny Limbo (aka Jerry Hofmann - '64) & The Lugnuts have performed at several of our class reunions in the past. Each Summer the popular group performs at a number of parks throughout the Portland area and we pick one to invite LHS classmates to join in an evening of socializing and listening to some great old time rock & roll. Just bring your lawn chairs and a picnic lunch and expect a great evening with old friends. The following pictures were taken at last Summer's rock concert.
1. Let's get this show on the road says Johnny Limbo (yes, that's Jerry Hofmann - LHS Class of '64)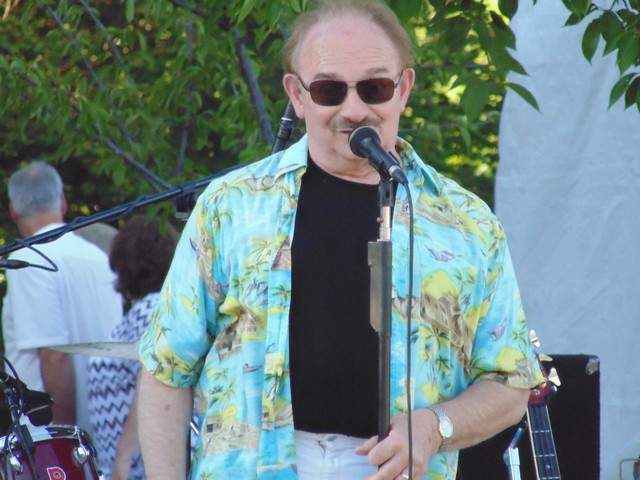 2. Chuck Kornegay ('64) dances pretty well after all these years.
3. Is your wife Irene doing the leading Chuck?
4. Tom Blaylock ('64) and his wife Marolyn (McGlasson - '65)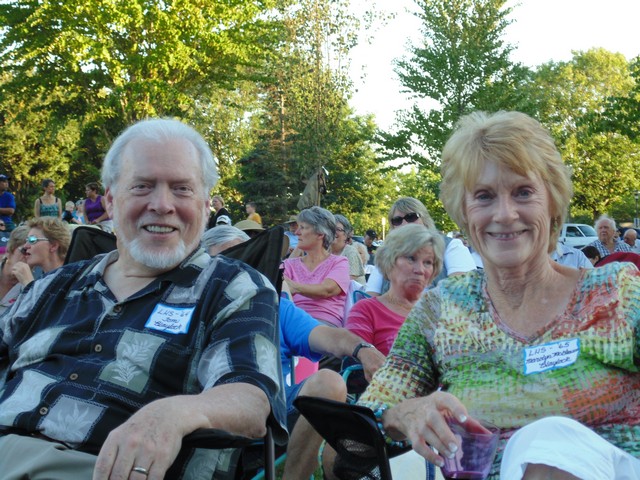 5. Stuart Chalupsky ('64)
6. Steve Vess ('65) and his wife Ann (Morgan - '65)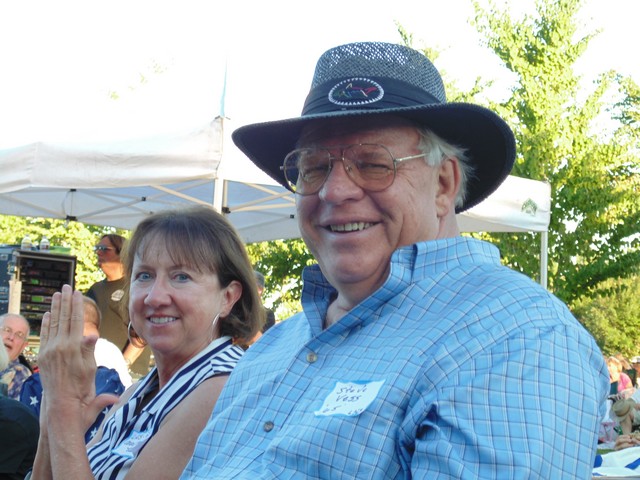 7. Art Samson ('64) and his date Barbara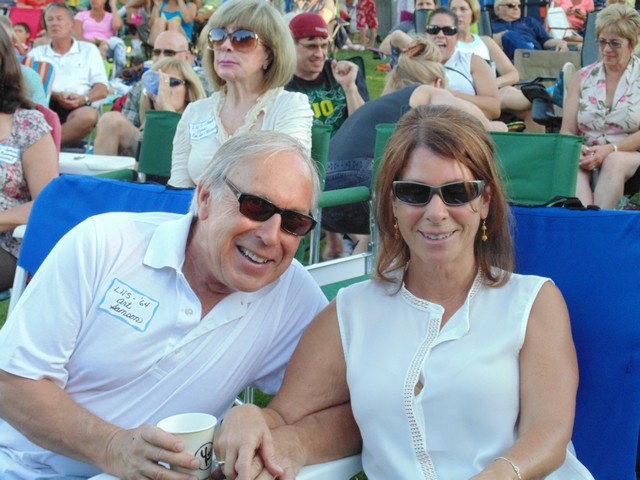 8. Chuck Kornegay ('64) and his wife Irene.
9. Louis Wolfe ('65) and Joe Sullivan ('64)
10. You can't fool us Jerry! You never had that much hair!
11. Elida Baldridge (r - '65) with good friend
12. Carol Masterton May ('64) hugs her husband Dan and classmate Karen Keltz ('64)
13. Johnny Limbo & The Lugnuts in "action"!
14. The "Gang" from L to R: Front row: Elida's friend, Lynn Eisiminger Sullivan ('64M?), Marilyn McGlasson Blaylock ('65), Elida Baldridge ('65), Ann Morgan Vess ('65), Leslie Kline Bielefeld ('65), Chuck Kornegay ('64). Middle row: Karen Keltz ('64), Carol Masterton May ('64), Tom Blaylock ('65), Steve Vess ('65). Back row: Art Samson ('64), Louis Wolfe ('65), Jerry Hofmann ('64), Joe Sullivan ('64), Stuart Chalupsky ('64), Gavin Lewis ('64?). Missing: Joanne Speckhart Parsons ('64)