La Grande High School
Classes of 1962 - 1966
2014 Limbo Concert Photos
On Thursday, July 24th, 2014 we celebrated our Fourth Annual Johnny Limbo Rock Fest at the Wilsonville, OR City Park. Johnny Limbo (alias Jerry Hofmann) & The Lugnuts drew the largest crowd in recent memory and their music, as always, was fabulous. This year we added a "get together", after the concert, at Boston's Pub & Grill just down the street. Everyone agreed that this gave us all a much better opportunity to "gab" without having to miss any part of the rock concert. This will be a "must do" addition at next year's concert which, by the way, is on Thursday, July 30th, 2015. So, put this date on your calendar for this coming Summer of activities. The concert is "free" and ALL LHS grads are invited to join us! Please enjoy the following pic's from this last Summer's Johnny Limbo Rock Fest:
1. Johnny Limbo (Jerry Hofmann - '64) rocks with a couple members of his band.
2. Art Samson appears to be in a great frame of mind for an evening of "Rock & Roll"!
3. Tom Blaylock ('64) & Marolyn McGlasson ('65) have become real Johnny Limbo "groupies"
4. Bill Spence ('64) and his wife, Penny, have become regulars at the Limbo Rock Concerts.
5. I have never, in my life, seen Bill dance like that! Lookin' good my friend!
6. Joe Sullivan ('64 & one of our organizers) and his wife, Lynn (Eiseminger -'64? - okay she didn't actually graduate with us) never miss a concert.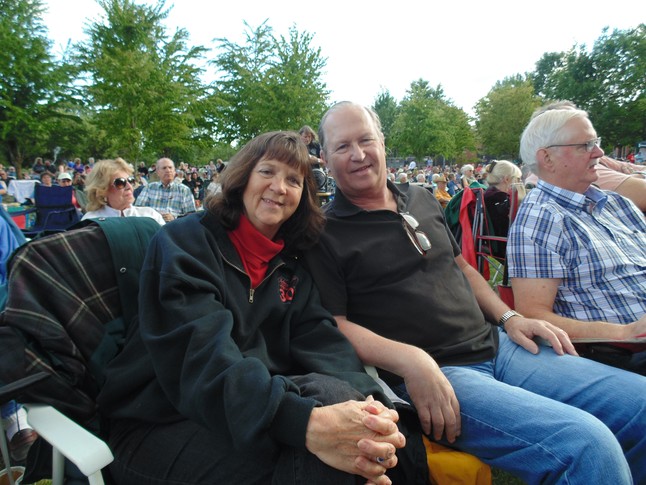 7. We know what your thinking Marolyn! Is Lynn just "blinking" or actually sleeping through the concert?
8. It was great to see John Wahlsinger ('64) and his brother, Tom, at this years rock concert!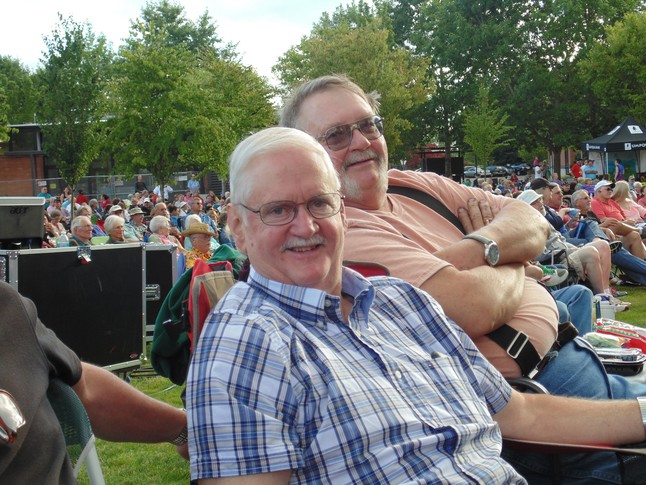 9. Just a glimpse of the thousands that came to the "free" Johnny Limbo & the Lugnuts concert!
10. The famous, always popular, "Grease" number!!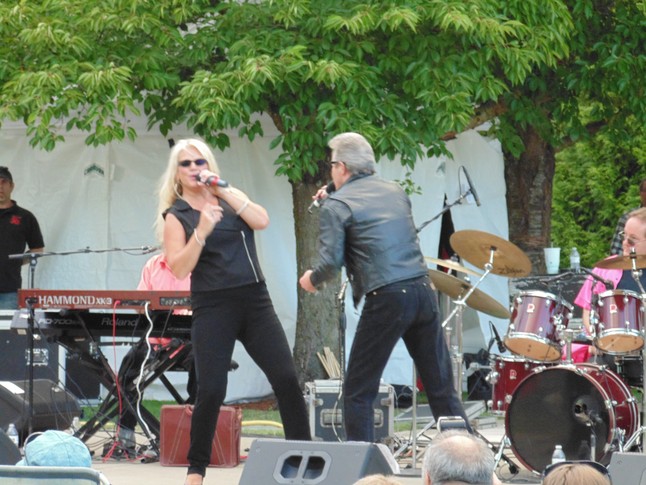 11. The "relatively" new tenor sax player is really "HOT" (as a player folks) and Jerry "ALWAYS" plays a mean horn!
12. Our group shot at "Boston's Pub & Grill" after the concert! Do you recognize Karen Davidson Seavert ('64 & sitting front right} who moved from LG before her sophomore year. Her hubby, Clarke, is sitting just across from her. So nice to see you again, Karen, after all these years.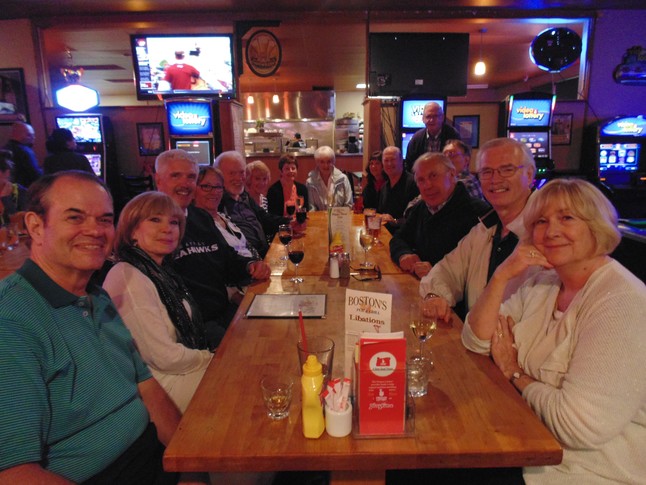 13. Great to see Netha Rhodig Lester ('62) & Connie Nelson Taylor ('62) at the Pub. Where were you guys sitting at the concert? We have GOT to get a large seating location sign for next years concert.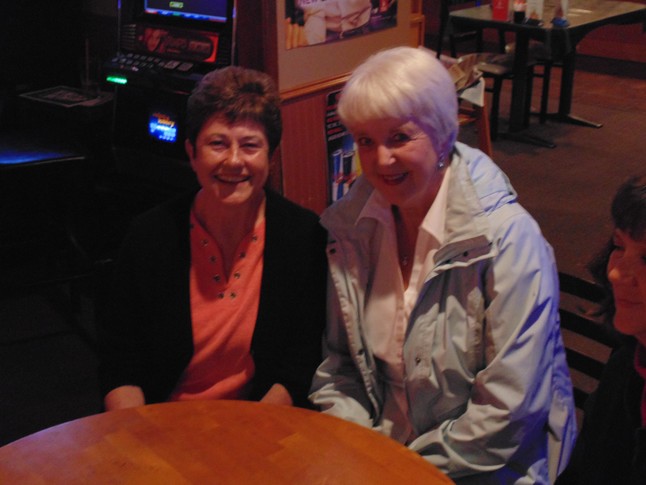 14. Yes it's me, Gavin Lewis ('64?) with my gal, Ana, loving every minute of this get together!
15. We couldn't forget a pic of Joe Sullivan ('64) and Jerry Hofmann ('64) at the Pub bash!