La Grande High School
Classes of 1962 - 1966
2012 Limbo Concert photos
Once each Summer a number of our LHS classmates come together to enjoy the Rock & Roll music of Johnny Limbo & the Lugnuts at one of the "free" concerts they present throughout the Portland, OR area. We invite you to enjoy the pictures from last Summer's concert given at Carnegie Park in Oregon City, August 23rd. If you like what you see, we would love to see you at this Summer's concert to be held July 18th in Wilsonville, OR. We will send more info in the coming weeks.
1. Johnny Limbo (alias Jerry Hoffman - '64) at his best!
2.
3. Joe ('64) and Lynn Sullivan - two loyal "Limbo" fans!
4. Yes, Jerry still plays a "mean" horn!
5. Steve ('65) and Ann (Morgan - '65) Vess
6. Linda Bishop ('66) Hartig, Hugo Hartig (attended Jr. Hi in LG), Anne Hanford ('66) Olson, and Gary Olson.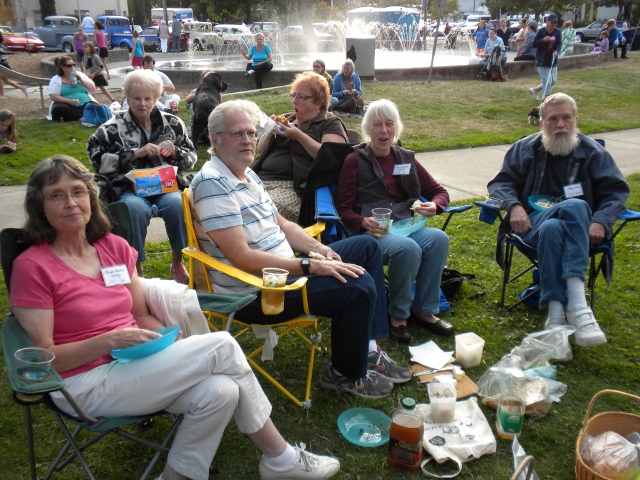 7. Tom Blaylock ('64) and Gavin Lewis ('64) talk "shop" and listen to the tunes!
8. Linda Bishop ('66) Hartig, Kathy Anderson ('64), and Anne Hanford ('66) Olson
9. "Now, what was our next tune?!
10. Believe it or not, Steve can actually dance! Right Ann?
11.
12. Jerry certainly knows how to "work" the crowd! What a schmoozer!
13. Ann and Jerry in a post concert "mug" shot!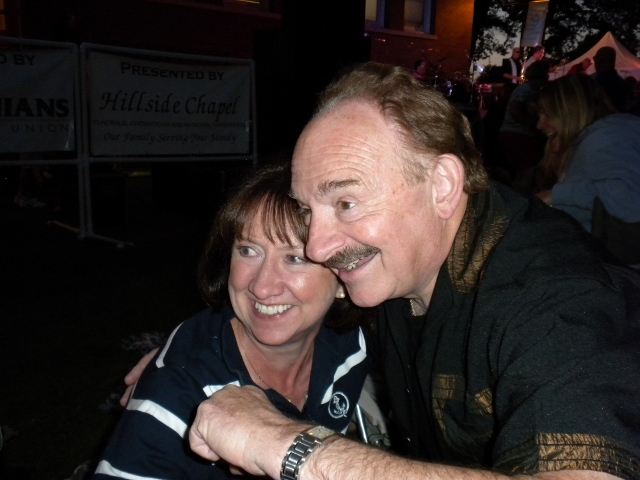 14. The "girls" from '65 - L to R - Leslie
15. The "Limbo" gang (minus a few who cut out early)