Lake Stevens High School
Cell Phones at Grad Night?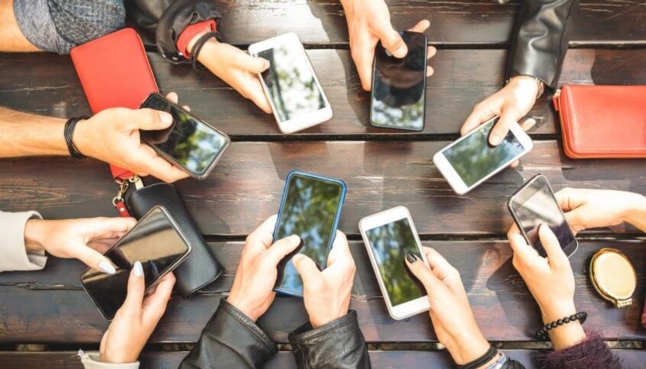 We are looking at the option of students being able to take their cell phone to the Grad Night celebration. I know there are arguments for both sides so we are putting it to a vote. Students and parents are encouraged to vote.
Before you vote, please consider these potential PROS and CONS listed below.
Pros of having their cell phone:
Grand Nights has tested having cell phones at the event for the last 4 years with about half the schools. Results show there has been no real difference in security or activity in events with or without cell phones.

Specifically there has been NO REAL ISSUES with Grads sitting on their phone and missing the event (they are too busy with activities). The few that did spend time on their phone would also have been less engaged without their phone.
There is NO REAL ISSUE with other students finding their location and trying to get in. (There is security at all the doors and the few times someone has tried to sneak in, they were refused and the police were called) Remember this is a private event very late at night. Security is at a premium for this event.

Phones/smartphones are normal for kids to have in 2020. It isn't the 90s anymore. It's like us with our Walkman or with the kitchen phone stuck to our ear for HOURS.
Parents can reach their grad in the case of an emergency as well as when to arrive to pick them up Wednesday morning.
Grads can take tons of pictures of their last night together as the class of 2020.
Grads can share the safe and sober party pictures with each other and on social media. Kids like to post photos/videos on social media. Good documentation of their event. This will also create excitement for future graduating classes about this great event.
Cons of having their cell phones:
The mystery of parents and other students not knowing where the grads are for the entire evening might be compromised.
A small amount of students could be on their phones and less engaged not socializing or less engaged the events. (Grad Nights states this has not been an issue)
What if a phone is lost, stole, or broken?

This is the same for all student property – Every year, a few students forget personal property which they must then reclaim at the venues. I do think it less likely that they will misplace their cell phones given how attached they are to them. As in… at the hip.
Last thing to keep in mind is that Schools permit cell phones at Prom, Homecoming and all other dances. Cell phones are allowed at school sporting events and don't seem to have issues with their presence at any other school sponsored event. Do you really think it will be an issue at a non-school sponsored event?
Please cast your vote!
You must be a member to submit this survey. If you are a member please log in first. You can't submit this form until you've logged in.
1)
Allow Cell Phones at Grad Night?

Yes No