Madison High School

Class Of 1978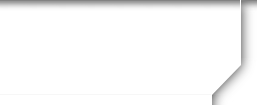 Jeff Chipman
Profile Updated:
March 15, 2021
| | |
| --- | --- |
| Residing In: | Sylmar, CA USA |
| | |
| --- | --- |
| Occupation: | Computer Professional |
Children:
Jared born in 1995, going into the US Navy this year (Nov 2017)
Samuel born in 1999, Graduating More…

HS this coming year (2017 / 2018)
| | |
| --- | --- |
| Military Service: | Navy |
Comments:
U.S. Navy:
After graduating, I joined the U. S. Navy and served for twenty years. Traveled all over the world from the Philippines, Japan, Kenya, Bahrain, Hawaii, Puerto Rico, Guam, Turkey, Germany and many other places in the U. S. as you can imagine. Back in the early 80's I ran into Jeff Burns in the chow hall in Guam (what a small world it seemed right then). In the 90's I ran in to one of the Neal brothers (the youngest one, not one of the twins) while in Bahrain during the 2nd bombing of Iraq before the latest war.
As an Aviation Electronics Technician, I was constantly working on a lot of new military hardware and moved into some R&D towards the end of my military service. I earned my share of awards and was the Sailor of the Year in 1996 for the entire pacific theater.

Civilian Life:
Retired from the Navy September 1998 in California, I took a computer engineering job with a technology firm in San Diego. After working there for a year, I was hired by The J. Paul Getty Trust (Getty Museum) in Los Angeles CA.

I've been there since 1999 and serve as their Sr. Network Administrator, mainly focusing on desktop engineering, virus management, application deployment, and security management of 1800 computers. It's been pretty good so far.

Family Life:
I guess compared to most of the profiles I've viewed here, I was pretty late in the game of life. Jared was first in 1995, 4 Years later we would be blessed with our second boy, a bright red headed Samuel.

Hobbies / Sport Interests:
I've been a hang glider pilot since 1982, and have flown in many places and have set a few records along the way

Latest hobby is DLG (Discus Launch Glider), basically you throw a plane into the air and try to get it to stay there. It's a lot of fun and very addicting if you like soaring.

Have also taken interest in rocketry with my youngest son Samuel. Asking him what we wanted to learn (a different take on what do you want to do when you grow up), he said pyrotechnics (uh oh!). So know we're launching rockets. So far we've launched a 5' tall 3" diameter rocket using H impulse engines.

As of December 2020, I've become a sailing instructor with Aventura sailing Association in Dana Point. Certified ASA 101, 103, 104, & 105 courses, Nautic Ed certified Captain and Bareboat Charter Master, working toward US Coast Guard six pack. Still work at the Getty but preparing for my eventual retirement in about 2 years. Have plans of sailing adventures in Fiji and the Med within the next few years.
School Story:
Gym Class:
Playing soccer for a club team (obviously we didn't have a soccer team way back then) I was excited to get an opportunity to teach the football players a thing or two about a sport I was sure they wouldn't be very good at. Not being good at the sport was certainly true. But I didn't think I would be the one that was taking a punishment. Since they couldn't really play the sport they just commenced to kicking the crap out of my shins. Needless to say I didn't feel like taking the bruts on any longer. :|

Mischief:
Dan Groff, Tom Heilman, Kyle Hartman and myself decided we would have a few beers behind Dan's neighbors house that was abandoned for the winter. We got beers (somehow), and proceeded to the house (farm) near Dan's house. I remember breaking the u-joint when someone that was driving decided to do a "neutral" drop and spin the tires in front of Tom's house. We coasted to Dan's house (downhill from Tom's on Crider road). When we approached the driveway of the farm, there was headlights shining out of the driveway. Knowing we had left a car up the way (Kyle's Fury III) we decided to take the back way into the farm. Dan went to see what was going on and discovered the owners had returned and found the car in the driveway and called the sheriff. Kyle, Dan and I got into Kyle's car and started driving through the field to escape the owners and the sheriff that had not yet arrived. We ended up getting stuck, then getting unstuck while getting muddy in the process. Then we tore up another neighbors yard and in the end escaped (or so we thought). Kyle dropped us all off at our houses only to be greeted by the sheriff at his house when he arrived.