Fort Worth Christian High School

Class Of 1968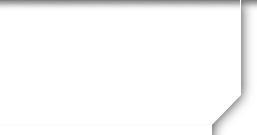 45 Year Reunion
45th Reunion of the FWC class of 1968 (and friends)
When: October 26th 2013, 5:30pm to 9:30pm.
Where: Cooper's Old Time Pit Bar-B-Q 301 Stockyards Blvd. Fort Worth, TX 76164
(Just North of Billy Bob's of Texas in the Stockyards)
We have the large party room reserved that can handle 250 to 300 people so there should be plenty of room and parking.
Everyone can go through the line and get their own food and drinks then the room will be set up.
Let's also invite our FWC class friends from other years around ours and make it a bigger fun Reunion.
Please bring photos and memorabilia. All help is wanted and appreciated and if we can help don't hesitate to contact us.
Contact Beth Schlotzhauer Talboys (bethtalboys@sbcglobal.net) Cell 817-983-9649
or Carol McCauley mccauleycarol@att.net or 615-804-9038