Paris American High School, Paris, France
In Memory
Francis Tom Pachler, Jr. - Class Of 1959 VIEW PROFILE
Lt. Col. (Ret. Infantry, US Army) Francis Thomas Pachler, Jr. "Tom" died August 11, 2013 at Hope Hospice in Cape Coral, Florida after a sudden and brief battle with cancer. A former longtime resident of Northern Virginia, he had lived in Punta Gorda, Florida since September 2001.
Born on June 19, 1941 in Fort Benning, Georgia, the son of Maj. Gen. Francis T. Pachler, Sr. and Faye Givens Sumner Pachler, Tom was raised in Georgia, Kansas, Virginia, Germany, Florida and France before graduating from Wakefield High School in Arlington, Virginia in 1959. After a year at West Point Preparatory School (USMAPS), Tom followed in his father's footsteps (Class of '31), attending the United States Military Academy and graduating as a proud member of the Class of 1964. He received his Masters Degree in Economics at the University of Notre Dame in 1974.
A career Army officer, Tom served two tours in Vietnam, from 1965–1966 and 1968–1969. Between tours, he served as Executive Officer of Charlie Company, Company Commander of Delta Company, and HHC Intelligence in the 1st Battalion/3rd Infantry of the Old Guard at Ft. Myer, Virginia. After Vietnam, he graduated from the Infantry Officer Advanced Course in Ft. Benning, Georgia. He was stationed overseas in the Philippines and served as a Joint Management Analyst at the Joint U.S. Military Advisory Group (JUSMAG). He returned stateside and served as the Deputy Chief and Executive Officer of the 4th Battalion/1st AIT Brigade at the Advanced Infantry Training School at Ft. Benning. He was then stationed at the Pentagon in Virginia and served as the Deputy Director of the Systems Development Directorate, Deputy Director of the U.S. Army Computer Systems Selection and Acquisition Agency and then the Chief of the Acquisition Division of the same. Additionally, he served as a Senior Service College Faculty member at the Industrial College of the Armed Forces, National Defense University at Ft. McNair in Washington D.C.
Tom was the recipient of numerous military awards and commendations, including the Meritorious Service Medal with an Oak Leaf Cluster, a Bronze Star, the Air Medal, the Joint Services Commendation Medal with an Oak Leaf Cluster, a Purple Heart, an Army Good Conduct Medal and the Army Commendation Medal with three Oak Leaf Clusters. He was a Combat Infantryman and awarded the Parachutists Badge and Ranger Tab.
After retiring from military duty in July of 1987, Tom worked as a project and program manager for MATCOM2. Following that, he worked for many years for ALTA Systems providing technical/analytical support for numerous aspects of the Food Stamp and EBT programs.
Tom loved traveling and listening to traditional Dixieland Jazz. He was previously President and Treasurer of the Potomac River Jazz Club and traveled on many Jazz cruises with his jazz-loving friends. He was also Past President of the Folklore Society of Greater Washington and enjoyed researching his family's genealogy and history. During his middle military career years, he enjoyed scuba diving, which he took up again during his retirement.
Predeceased in February 1981 by his beloved wife of nearly 16 years, Lorraine, and in 1998 by his sister, Patricia Medina, Tom is survived by his brother William "Bill" Pachler of Jacksonville Fl, and by his three sons, F. Thomas III of Farmington, Ct, Michael Charles and his wife Jessica of Annapolis, Md, and James Robert of Gainesville, Va. He has three grandsons, Sampson, Henry and John Thomas, all of Annapolis, who adored him. He is also survived by his loving companion of 23 years, Amber Middleman, and his former Mother-in-Law Kathleen Sampson.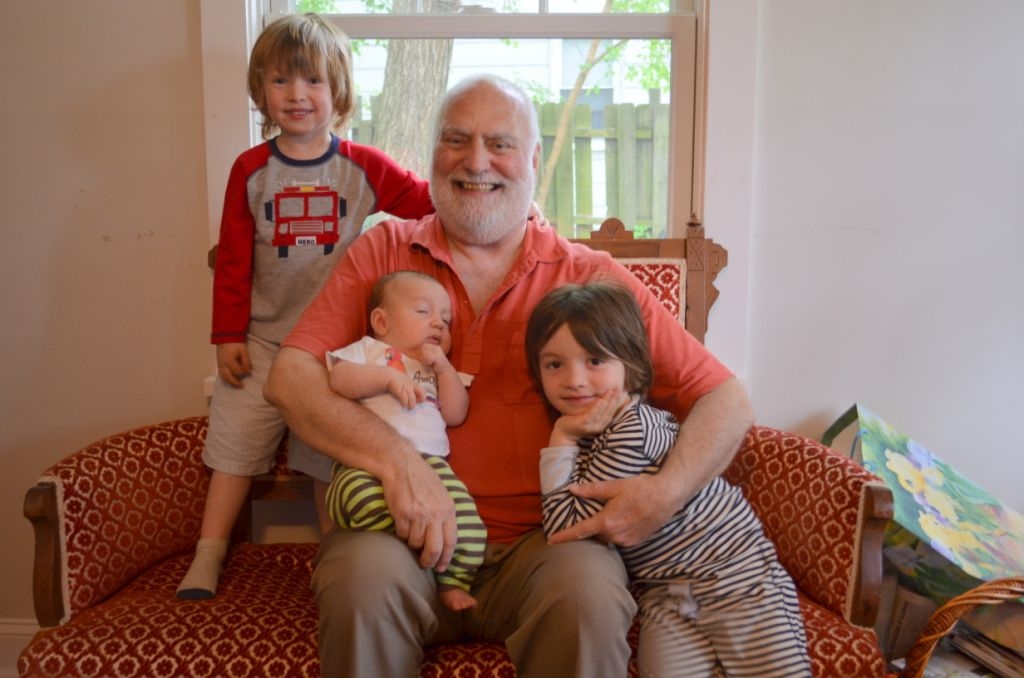 Click here to see Francis Tom's last Profile entry.