East High School

Class Of 1971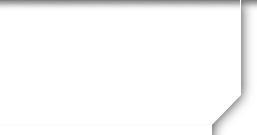 Photos Then & Now
Deseret News' photographer extraordinaire leaving 'the best job in the world'
By Lee Benson, Deseret News
Published: Sunday, March 6 2016 7:20 p.m. MST
After being kidnapped for over nine months, Elizabeth Smart is reunited with her grandfather, Charles Smart, March 13, 2003. (Photo by "Uncle" Tom Smart, Deseret News)
Summary: After 45 years "shooting" the state, admired, respected and award-winning photographer Tom Smart is calling it a career.
SALT LAKE CITY — There have been plenty of stories about the problems the newspaper business is facing. But it's about to get worse.
Tom Smart is leaving the profession.
Tuesday night, after the Utah Jazz finish their game against the Atlanta Hawks in Vivint Arena, Tom will pack up his camera gear, turn it back into the newspaper that hired him 45 years ago and call it a career.
At 62, he still has his energy, his knees and his common sense; he also has his horses, his snowmobile, his skis, his windsurfer, his wife Heidi, his beautiful daughters, his 11 grandchildren, his guitar and his Dennis Lehane books. All things being equal, he should get bored in about 50 years.
Still, the Deseret News without Tom Smart?
In the history of Utah journalism, has anyone covered the bases as well, or been a better ambassador, or won more awards, or consistently looked like they're having the most fun?
(Photo below by Laura Seitz, Deseret News)
For decades, Tom has crossed all the borders — on assignment with the education editor one day, shooting the governor the next, doing the Ute game the next — and he's done it all with a kind of bartender's aplomb. He knows everything and everyone, inside the staff and out, and everyone knows him. His friendships and respect extend from the State Capitol to the symphony to the sidelines of every football field and basketball court in Utah to the Salt Lake Tribune.
It all began when he was hired as a copyboy at the Deseret News in 1971, fresh out of East High School and all of 17 years old. He got his foot in the door of the photo department by volunteering to take pictures with his own camera on his own time. Before long he made it onto the bottom rung of the photo staff, assigned as baby photographer — back in the pre-Instagram era when parents brought in their newborns so they could get their picture in the paper.
He worked off and on for the D-News for the next 10 years, while getting his degree from the University of Utah (in political science) and also shooting for the Associated Press. The AP liked his work so much they dispatched him to the 1976 Olympics in Montreal and the 1980 Games in Moscow and Lake Placid.
Back from Moscow in 1980, deciding it was time to get serious about a career, he asked a history professor he admired at the U., Jim Clayton, for a recommendation to law school. Clayton's response: "What in the world do you want to be a lawyer for? You have the best job in the world."
(Photo below courtesy Tom Smart, Deseret News)
When numerous friends also looked at him like he was daft, "I kind of had this epiphany," says Tom.
He was hired full-time by the Deseret News in 1981. In 1984, just after he turned 30, the paper promoted him to chief photographer. He managed the department for the next 18 years until he had another epiphany — "I realized a bad assignment was better than a good meeting" — and demoted himself.
His deft touch at hiring prodigious talents award-winning shooters Jeff Allred, Laura Seitz, Scott Winterton, chief photographer Ravell "Flash" Call and director of photography Chuck Wing are all Tom Smart hires — remains to this day.
(Photo below courtesy Tom Smart, Deseret News)
It sure won't be the same around here without him, for me especially. The first trip I took to southern Utah as a high school sports writer to interview coaches and take mug shots of prep football players was with Tom. We've been to three Olympics together, highlighted — or lowlighted? — by the time we jointly called our wives on Valentine's Day from Les Saisies, France, where we were at the Nordic venue covering the Albertville Olympics (the call didn't go all that well, for some reason, probably because we were too cheery). We were in Budapest when Salt Lake won the bid for the 2002 Winter Olympics. Just last week Tom and I went to Provo together for a Ty Detmer interview.
He also shot the covers for several books I tried to make money on (including LaVell Edwards' memoir, "Airing it Out," for which Tom got LaVell to smile).
I watched Tom give new meaning to the words "monomaniacal," "focus" and "family" as he searched for his brother Ed's daughter, Elizabeth, when she was kidnapped. It was nine months of sheer hell, involving investigative work worthy of a Pulitzer, but in the final analysis, Brian David Mitchell was no match for Tom Smart.
He's cut quite a swath with his camera, his personality and his uncanny eye for humor and the good things in life — one he could easily continue cutting — but Tom's always known one of the secrets to having the best job in the world is knowing when to leave. He'll sit courtside and shoot the Jazz-Hawks game Tuesday night and that'll be him exiting with a smile; from the start to the finish, the guy having the most fun.
_____________________________________________________________________________________
Lyndon Will Larsen shot enough photos to blackmail attendees until the 50th reunion!
Check them out on his profile page here:
http://www.easthigh71.com/class_profile.cfm?member_id=3112297
Anyone else who has photos to share, please attach to email and send directly to: airesq_53@yahoo.com
Thanks!
_______________________________________________________