East High School

Class Of 1971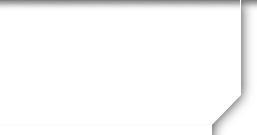 Message Forum
08/29/21 04:42 PM
#242

Dear East High Classmates: 8/29/21

Thank you all for such a wonderful weekend with classmates. It had been 40 years for me to visit with my many friends. It was awesome.

I wish everyone a wonderful Fall Season and hope we get some good snow this year.

It was so fantastic to see everyone.

Sincerely

Dale
08/30/21 01:27 PM
#243

I have to add my kudos to all that planned our reunion! The name tags with our young faces on them was the best idea! It was a delightful setting and great company, of course! Thanks goes to the person that's a member of the club. I know it wouldn't have happened otherwise. So fun to reconnect with everyone I love the way there aren't any divisions now. We're all the class of '71. No more popular and unpopular kids. We can all be equal friends.



08/30/21 05:18 PM
#244

It's me again. Next time let's truly plan an ecumenical event. I would like to see some speakers from other religions and non religions. I grew up Episcopalian but converted to the Church of Jesus Christ of Latter-day Saints in my 30's. So I'm extremely sensitive to nonmembers' feelings. This was not right to hold the meeting in a stake center. I heard expressions of anger that it was insulting. I'm sure there were good intentions but remember there were many of us that felt ostracized growing up and it was terrible. Better yet let's have something, if at all, that's not religious and be considerate of the students in our class. I love that we're all older and wiser now. There isn't a popular group any more. We meet just as friends that have life experiences to share. That's why I love the reunions. I feel close to every one of you!

08/30/21 11:00 PM
#245

Julie,

I found Sunday night's meeting very enjoyable and am sorry if there were people annoyed. The only reason it was held at a stake house was the Zoom broadcast and was the only way I could attend a part of the reunion.

I especially enjoyed the 1971 Acappella singing The Lord Bless and Keep You. I hadn't heard it since I was in Acappella 50 years ago. It was the final number we sang in every performance. During 1971 the choir sang at many LDS meetings and Ruth Funk did not make attendance mandatory. There were many non-members that would attend and were not offended. East High: Bonzai!
08/31/21 12:00 PM
#246

Brent, I love that song too. When I used to go to All Saints Episcopal Church they used to sing that at the end of every service. That being said we have to remember that this was a religious service. I think that's where many just don't get it. East High is a school and not a religious place of worship. Also it's not just that. Members of our church in Utah need to acknowledge that there were many that felt left behind. I guess you'd have to really talk to someone, especially during that time period, and learn how they felt. Unfortunately this is still going on.


I really can feel for you because having had cancer several times in the last five years-plus all the after effects-I was in the hospital eight times and spent weeks at home on my back. So the value of feeling included can not be understated. At one point I was in the hospital for a month and thought the world was going on without me. So, I greatly sympathize with you. If there's anything I can do to help you let me know. I'm a good listener.

09/01/21 11:19 AM
#247

Julie, Thanks so much for coming to the event. As I noted in my invitation and per Cory's introduction, my intent was not to offend. I'm so sorry that I was not able to find you or even know you well enough to ask for your help in advance in planning and assuring it would be maximally inoffensive. I'm a wooden person trying to carry a silver chalice. In high school, I had several close non-LDS friends and wanted to link arms with everyone I could get to know. I'm afraid I lacked the time, courage, maturity, and confidence required to be the ideal bridge builder and includer. As Kathy Kipp Clayton so well put it, I sadly admit that my focus was mostly on myself.

You came! Thank you so much! I appreciatively want to learn from your experience. Hopefully, I'm getting better, with age, at inviting criticism and feedback--what Stephen R Covey referred to as the breakfast, lunch, and dinner of champions. I so admire you for being willing to share your reactions. Help us learn from this experience. I think I can begin to appreciate your sensitivity with regards to the venue, etc. which were graciously offered, at my request; the prayers voicing heartfelt gratitude and appellations to heaven, spoken in an adoring, authentic, language. A committee certainly could have helped find a more neutral venue and more diversity in participants' backgrounds (I was so grateful to all who did participate in Sunday's event and felt so uplifted, personally!)

The Claytons, though now emeritus, did serve in high positions in the LDS faith. I know they were very anxious to not offend and to speak only to broadly shared values, needs and concerns. For example, I was so impressed by Whit's describing what Christians refer to as "the golden rule" as taught and practiced by all major world religions, enunciating each. I could take a dose of Kathy's positivity and seeking to be more considerate of others every day as a form of vitamin L (love). Again, I'm sure my lenses are simply too invisible to me to see but were the Clayton's guilty of any intentional stepping on toes? Humbly speaking, I couldn't detect any missteps with their messages or tone. Personally, I was ecstatic.

I struggled with the set theory implied by non-denominational (I think 50 years ago the term would have implied a basic belief in God as our creator). I'm always slow to catch up but I know, at least, that simple categories are disappearing. Ecumenical now seems to mean spiritual, regardless of religious affiliation or doctrinal beliefs. I want to promote spirituality, feel a tremendous need for more of it in my own life. I happen to be happily tied to a specific religious affiliation, so be it. I've always known many individuals whom I feel are much more spiritual than I who share none of my specific religious doctrinal beliefs but share most, if not all, of my core values related to being as brothers and sisters--individuals who are wonderfully thoughtful and considerate of others, who are giving, outward focused, caring, and willing to help to the extent aspire to be.

If such a thing as joint ecumenical (perhaps I'll have to give up on using the word worship?) is of mutual interest to you and a portion of those surviving in 5 years, please, Julie, (and others wanting to help) commit to joining me and Shaun (who has already signed up) in recruiting an appropriately representative planning committee that will pull off the goal of ecumenical in a less offensive way than this first "pilot" attempt. As with many aspects of life, sadly, I doubt it would be possible to achieve ecstasy for everyone.

I felt and still feel very inadequate in trying to organize this ecumenical devotional by myself, but I really wanted it to happen. I never pretended to be doing it perfectly. Please, let's not throw out the potential benefits of holding an even better event (baby) because of my inadequacies and lack of knowing who and how to involve others (bathwater). Thanks again for sharing your reactions and concerns.

Bob
09/02/21 09:26 PM
#248

Julie Tornquist, thanks so very much for stepping up and acknowledging the lack of knowledge for those who have never participated in truly non-denominational spiritual service.

Being a non-Morman in SLC during my youth was a painful experience. Fortunately some of us were able to experience Morman's outside of SLC and realize that they are capable of being accepting of other people and their beliefs. Perhaps because they are not the majority. Whatever the reason...God will be the judge.

Teresa O"Bryan Owen
09/03/21 04:44 PM
#249

I am not Mo - I'm not Judeo Christian - I'm not Muslim - I'm not Hindu - I'm not really anything ... High school and growing up in U-Daw and the Salty City was painful for many reasons. Let's hope that the answer to such alienation in our world lies in tolerance and as a species we may reach that state at some future time before genus Homo dies out - 1 million years is a good long time for a species so there is still hope. Based on current events I doubt I will see it in our nation or in the world in my lifetime. The "strong man" appears to be winning over the contemplative and compassionate man ("Man" used generically for human and not in a sexist way).

My favorite non-denominational celebrations speech is

"We are gathered together in this beautiful place on a fragile blue marble floating in space, surrounded by friends and loved ones, to give thanks that we are still here and for all the blessings we have enjoyed over our long lives. We hope that we have the strength to accept diversity, generate good will, and reach out to those who need aid as we move through what remaining time is allotted to each of us. We also hope that our passing will be made with grace and that as we pass on, we lift the veil between this existence and whatever is to come, with a sense of wonderment and not with a sense of dread or anger. Love and peace to you all"

I hope you all have a wonderful life and that you find whatever it is that brings you joy without adversely affecting others … we are all on this planet together,

Kim Robertson
09/03/21 05:25 PM
#250

Thanks Tom and Kim for the responses. Knowing that others experienced the same exclusion somehow makes it a even sadder to me.

Yes being a non-Catholic in Mexico, Italy, Boston is perhaps the same. When I spent weeks in Boston and Austin for work not one person asked me "what parish are you in?". I can almost NEVER remember meeting someone in SLC without being asked "what ward are you in?" The first time I was asked that ??? (first day of Roosevelt, middle of 8th grade) I replied "what is a ward?" I walked to and from school by myself surrounded by kids...until Shanoa. She asked me to Tuesday and Sat night youth programs at the ward. Then I think everyone just thought I was a Mormon.

Embracing my spiritual beliefs without being tied down to a religion helps me lead an uncluttered life.

Thanks to my former classmates who did reach out to me at our reunion. I enjoyed their company and look forward to visiting with them in the future.

My best thoughts to all.
09/04/21 04:55 AM
#251

I too was and am not of the dominate faith in SLC. You of the faith made high school no fun. Not being included once outed can be brutal. However bad it was then, I thank you for making me a stronger person!
09/05/21 03:46 PM
#252

Bob, I applaud your efforts but we have to do better and also ask if this is what everyone wants tagged onto a reunion. So, all of you worthy East High lads and lassies my question is this: In five years how many would want to go to an extra well planned event surrounding a topic that''s timely? I'm happy to join with Shaun and others to investigate speakers and venues. But it's not worth it if the majority feel it's just too much. Think about it. In five years we'll all be well into our 70's. I hope to be around but cancer has struck me twice.

I think we've now witnessed feelings that go way back in time. Further than high should but even grade school. What a shame there were many of us on the fringe that were told we weren't allowed to play with the Mormon kids or even worse things unmentionable here.


I suggest we ask ourselves how we can be kinder and more accepting of other cultures and teach our children the same. I know the kids that were mean to me had to have heard it from the adults. Let's not be that way. It's interesting now too tell my Mormon friends about what happened to me. They have no idea that these things went on because they were oblivious.
09/05/21 10:33 PM
#253

Dear Julie, Tom, Teresa, Kim, Richard and others-I am so sorry that you had these painful experiences. As your LDS friends, we could have and should have done better. Now with our "aged" perspective as human beings, we know we must do better to be kind. We know the value of being noticed, included, and befriended.

Not judging each other, recognizing and valuing each other's differences, talents, capabilities, and experiences can still make our time on earth better.

I agree with Julie and Shaun that exploring additional venues to connect would be good. What about a "Ted- Talk" type of experience even sooner, rather than later? I would love to hear people's ideas and experiences on subjects such as Important Life's Lessons; Ideas for Aging Gracefully; Things Left to Learn; How to Live Together Amicably in a Divided World... and so forth.
09/06/21 01:23 PM
#254

I just want to thanks those who organized the reunion. I really hesitated on going at all, largely because I am such a radically different person today then I was in high school, but then, hopefully aren't we all? The setting was wonderful, the forethought on safety with masks and being outside was commendable and those who donated extra money towards the meals afforded an inclusive time for all who wanted to attend. Having a cash bar, great food, beautiful setting and layback hosts were enjoyable. Contrast this with other classes with pizza in the school basement cafeteria. I agree with comments about having a "devotional". I doubt anyone other than the dominant faith attended, or wanted to, however, I believe the invitation was in good faith, however misguided. Keeping religion and politics out of reunions seems like a good idea. I'm happy I went and was surpised at how many people I enjoyed seeing, even though our time and friendships together were relatively short. Putting together the Mermorium slideshow accenuated to me how short life is and how important it is to treat eachother with kindness and respect. I don't personally see attending another, as the 50th seems like a landmark anniversary. Let's toast to all enjoying the rest of the journey.
09/07/21 05:16 PM
#255

Julie! That is such a great picture of you and your handsome husband!

How nice it was for you to express your understanding of how hard it was for the many that weren't part of the dominant religion. It really is true that we were all self centered at that age. That includes me! I was raised by a mother that taught us that the world would be a boring place if we were all the same. She would ask at Westminster college if someone needed to come for Thanksgiving. One guy was from India. Very fun. We also were heavily involved in the YWCA because my step grandmother's mother started it in SLC. So we knew people from all countries. How strange it was that we weren't accepted readily just because we were Episcopalian. Was that even a Christian religion? Did we read the Bible? I was asked these questions by my Mormon friends. They weren't educated. It's a continued frustration with people that haven't lived outside the bubble. Bbbbbbb

Now that I'm a convert I can see both sides and I'm happy to point out how feelings can be hurt.


Your idea of a TED talk sounds very intriguing. How many people are interested in this? Again I ask. Shaun would be great to work with. As I mentioned to you I've had some severe health challenges. So it's kind of a wait and see thing for me since I've had cancer twice. Such a bummer!



09/08/21 01:17 AM
#256

I just have to say that it does my heart good to see such a lively discussion taking place in this forum. Let's all continue to keep in touch and share our ideas.
09/08/21 02:52 AM
#257

Sorry about the bbbbb. I was typing on my phone and the paragraphs wouldn't form. I tested and moved on when it was working. Then forgot to go back to fix it. Too ridiculous!
09/10/21 12:59 PM
#258

I want to express my thanks to Bob Richards for the devotional. I loved it!
It is ironic that Kathy spoke about the sweet and bitter of the high school experience. She spoke about letting go of the bitterness and grudges. She also spoke about being kinder and reaching out to everyone. I thought Kathy was adorable. I also loved watching Shaun, so charming and confident.

This devotional was perfect for me. Being an introvert I felt like I could be a fly on the wall and just observe.
So, in the spirit of letting go, I will forgive the boy I didn't know then or after who sat next to me after the stomp and said, "Do you know how stupid you look dancing?" (At the same time mimicking me). Stunned, I didn't respond. He proceeded, "If you knew how stupid you looked, you would never dance again!"

My senior year book was peppered with apologies saying they were sorry they hadn't treated me well. We all have regrets in that regard. We all could do better. I still feel bad that I didn't respond better when my first crush, a class mate, took part of a tree branch, painted it and carved my name in it. It was so sweet and meant a lot to me, better then anything I could have received. But, I couldn't express my feelings so I didn't say much. I most likely made him feel stupid. If only we could have a do over!

I am so sorry to read how painful it was for those who were excluded because they weren't of the dominant faith. It would be awful to be told that you weren't good enough to be a friend because you were not of the same religion. I had more "non-member" friends than I did member friends. It was not an issue in my family and was never mentioned.

I have been depressed reading these negative comments. It really stole from the good feelings I came away with after attending the devotional. Bob was more then gracious and kind with his response. I feel horrible for Bob. He most likely isn't offended, but it doesn't mean it wouldn't be depressing after all his efforts of putting it together and trying so hard not to offend. Bob, I know a lot of us loved it! Thank you!

Even though I couldn't bring myself to go to the reunion Saturday, I knew it would be good and it sounds like it was. I appreciate all the work everyone did. I really appreciated John Haynes' invitations. You are a gem!



09/11/21 12:38 PM
#259

Dear Classmates,

I would like to echo Claudia Green Burton's comments. I came up from Provo to attend the fireside, wondering if the two-hour round-trip drive would be worth it. I felt richly rewarded. The speakers addressed the topics of caring for each other and the Golden Rule as reflected in the philosophy of many religions. I would have been happy to attend such a service in the meeting place of any other faith. But as it was, the logistics of putting this together were substantial. I thank Bob Richards for his efforts. I know he was eager to receive suggestions and did not want to offend.

After reading the comments of those who felt excluded during their high school days, I hope to do better. Ironically, that was also the focus of the fireside—reaching out, and doing unto others as you would have them do unto you.

I thank all those who put the reunion together. I thank Tom Smart for the tribute to those who have passed away. This was very moving to me. Fifty years ago we stood on the threshold of our adult lives. Now we stand in the twilight. I hope we can forgive each other for any wrongs or slights that were committed many years ago, whatever the basis, and move forward with grace and kindness.
09/11/21 04:29 PM
#260

Hi again! It seems like I'm the one that's talking the most here.

Bob and I have had some very nice emails going back and forth. He's my buddy now! I'm not downplaying the efforts-just that, well you can reread my comments above.

Tom, the video of our classmates that have passed was so well done. I especially appreciated Julie Evans Robinson's extra photos. Many of you don't know that of it weren't for Julie I wouldn't be married to my husband, Chris, now. Her husband, Dave, and Chris were best friends. She was one special lady!

09/13/21 11:57 PM
#261

I was sadened by some of the comments following our reunion. Too much criticism. Definitions that try to limit and restrict belief. One plans and carries out the best they can. I have come to learn that I can feel spiritual in good places. Wherever we go for our next devotional I'll be trying to tap into the spiritual, not thinking of the walls or name on the door. I'm in favor of more activities that help us get to know each other better. Most all of us are surely different than in high school. I like the Ted talk idea - I feel that our class has many great stories to tell. As the days go by, many of us will move off the "blue marble" and be somewhere else. I hope we can let the past go and create the today we want. Thomas Monson said we should be in the today with an eye on what we want the future to be. Eckhart Tolle says that we only have "now". I had such a wonderful time at dinner. I needed to be reminded of the golden rule and loving my neighbor. I don't think there's anything more important today - the only principles that will make the world better. I felt so comfortable among you and so confident. Thanks for your many kindnesses. I look forward to being with you more often.
09/14/21 12:11 PM
#262

Chip, it's good that we can all voice our opinion now. Many of us were silent and resentful years ago. I started a conversation that needed to be out in the open and I feel it's had a more bonding effect. But I feel there are still some that still don't get it. I commend the effort made for the Devotional after having conversations were the organizers. They had excellent intentions but now we have better ideas for inclusiveness in the future.

There aren't any complaints from me about the other two events I went to. They were superb!
09/14/21 08:37 PM
#263

I also am not a Mormon but was fortunate to have a group of friends that were also non-Mormon, so I never felt ostracized, but I was never part of 'in' crowd. I'm sure the Mormons never felt that they were purposely excluding others, they simply went to church with a lot of people familiar to them and there were a lot of people who shared their faith. I've had Mormon friends and had nothing against them, to each his own. I even had a couple Mormon girlfriends after high school. If you are happy with your beliefs and can live with the social demands of Mormonism, who am I to criticize? These social constructs are certainly not my cup of tea, but I know it provides some level of comfort and happiness to a lot of people. Bob Richards, I like you and respect you. In high school we shared some interests, and I will never forget having a Thanksgiving dinner at your house with your family. I remember discussing audio gear with one of your family members.

Personally, I have never cared for inspirational messages, for me they go in one ear and out the other. If I listen to a Ted talk, I want interesting facts, not suggestions on how to change my behavior or to motivate me or to uplift me. One cannot beat the mystery of the mechanics of the Universe for bringing endless wonder to one's mind. Is consciousness something that exists separate from our physical form? Maybe. Was the universe created by a conscious entity? Maybe. Considering our age, we may soon find out, or not.
09/17/21 10:44 AM
#264

No one can pull off an event that has 3 members in attendance without someone taking offense. Once we were polliwogs in a jar called East High but that jar is broken and the polliwogs turned into frogs are hopping everywhere. Hopefully most of you have found a pond or stream that you are comfortable in. If you haven't, please be grateful for what you do have instead of resentful over all the things you don't have. To paraphrase Hellen Keller, Security in life doesn't exist and those who think it does ae deluding themselves and will be upset about it.

Children echo the thoughts and beliefs of their parents until they are old enough to learn to build a life that is more beautiful on the inside without a care if anyone else thinks it is beautiful on the outside. Those that don't learn this simple thing instill the same fears and dislikes for peoples, places and things in the next generation. In my travels I have met folks who still believe that 1,000 years is not too long to wait to take revenge on another family for an actual or perceived injustice … he who killed Tybalt must die still rules in some places. Hopefully we've forgiven all that and the fires have burnt out ... High School was half a century ago ... We've spent more than twice as long since graduating as we spent in the public school system getting to graduation.

Just returned from 9 days in the Shoshone wilderness and some of the folks I met were ever so much poorer than my family was growing up but rich beyond belief inside themselves and walking in a grace I'll never attain. They sat beside me adn told me the best trails and camping spots where sweet water ran, where and how to catch a fish for my supper, and thanked me before I shouldered my pack for my efforts to haul out trash left by those with no regard for Shoshone lands.

All folks the world over who find solace and community in their faith have a different kind of strength than those like me who do not. Those like me who walk outside that community also have a strength and for the life of me I don't understand why either side needs to … excuse the pun … "lord" it over the other.

In Turkey and needing to find medicine for my wife, folks who could not speak English and me with limited Turkish found a way to communicate and get the meds she needed to make her well. All this good will between people who found a way trhough good intentions on both sides only to be undone in the Blue Mosque the next day when U.S. lady tore off her shawl, hauled out a big silver cross and yelled at the top of her voice to the faithful gathering for prayer "There's a reason I'm a Southern Baptist!" It was just 3 days after Benghazi … Dee and I held up our hands and said to anyone who would listen "Canadian, Canadian" and edged out the side door as police surrounded the women to protect her. Freedom of speech comes with a grave responsibility to consider time and place and take responsibility for the consequences when you don't. Hopefully I've used mine in this forum with the respect you all deserve.

We all like to celebrate diversity at our family celebrations in age of the family members gathered togethered and the variety of foods we consume. We all like to celebrate diversity in the gardens we tend and the butterflies that visit. Yet for some reason the fact that diversity in all its forms includes people and belief systems can be really scary at time. Time to put away the fear children – we don't have much time left to come to peace with our own selves or with the changing world around us …

If I in the shadows have offended, think but this and all is mended. That all our lives we have slumbered here while controversies did appear. No more yielding but a dream, Gentles, do not reprehend: If you pardon, I will mend: and, as I am an honest Kim, I may at times appear very dim, now to scrape my serpent's tongue and draw out the fangs that have sorely bit due to my lack of wit and pluck. So, good life to you all for we once were friend, and I hope you'll accept my attempt to make amends.
12/18/21 11:46 AM
#265

I have thought about this for a very long time. I was unable to attend the reunion this year but reading the comments here were more than a little shocking. I think that it was a thoughtful idea at this point in our lives. Wouldn't it be great if we were grown up enough to see it as a way of showing kindness to the entire class? I am sorry to hear some have not moved past their past.
Bob you are a thoughtful man thank you for looking for the good It seems you were able to use use the resources both available and familiar to you. Which I am sure any of us would have turned to our own familiar had we been brave enough or smart enough to plan something like this.
And a big thank you to Kim Robertson who seems to always open my eyes and crack at my heart. Thank you wise long time ago friend.
12/21/21 04:38 PM
#266

Kim Robertson rocks!

I hardly ever check here, but happened to today. Thanks again to those who organized the reunion. I thought I had another message of thanks here from back then, but I don't see it. It was a good surprise for me, wonderful setting, etc. I'm just writing now in appreciation to Kim Robertson for his poetic musings - wish I could see them as I write to remember better - the one about the experience in Turkey really touched me, along with the little ending musings on his own life. Nice to know such thoughtfulness exists here on the planet.

Virginia Browning