East High School

Class Of 1971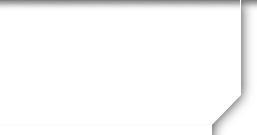 Jocelyn Young Dammond
Profile Updated:
August 22, 2015
| | |
| --- | --- |
| Where do you live now? | Anchorage, AK |
| | |
| --- | --- |
| Spouse/Partner: | Gil Dammond |
| | |
| --- | --- |
| What do you do now and how did you get into that? | Retired 2013 - Yippee! |
Kids?
One Daughter, Celine Shallon Dammond, born 4-1990, currently working on her Masters in Occupational More…

Therapy at Wash U in St. Louis, MO
Yes! Attending Reunion
Comments:
U of U graduating in 1977; worked at Utah Repertory Dance Theatre as Company Manager until left to visit Alaska in 1980 for the summer. Never left.
Married Gil Dammond in 1984. Just downsized into a smaller house to have more time for travel, enjoy our time!
High school story and favorite high school memories (i.e. secret crush, embarrassing moment, funniest thing you did in high school, favorite high school hangout, favorite teachers)
I'm sure other people have stories about my embarrassing moments; luckily I've repressed most of those. I think I enjoyed Dance Club and class more than anything. Felt the most alive. Made the mistake of signing up for too many activities Senior year and mostly couldn't wait to graduate!
If you could build a second house anywhere, where would it be?
Thinking about a place in SLC to use when we visit family. We have an apt in NYC that we're going to give up in June.
Do you still have family around Salt Lake?
Yes
If you live away from Salt Lake City, how often do you come back? Would you ever move back here?
We used to make annual trips to see family and make sure our daughter knew her cousins, but we come less often now and for shorter time periods. It's harder to come back when the family home is no longer available to hang out.

The weather is better in SLC than Anchorage, so we're thinking that might be an option. Some of my best friends from college are still in SLC so that's a consideration too.
Do you still see/hang out with/or talk to any of our classmates?
Yes - Kris Bywater Bell and I are still close.
What did you want to do or think that you were going to do when you finished high school?
I had plans to go to graduate school, but my journey brought me to Alaska, where I stayed.
What did you do right after high school?
College - intermittently. Took forever to graduate.
Past jobs?
When I came to Alaska for the summer I applied for a job running the Alaska State's Artists in Schools program. From 1980 - 1995 I ran the program, visited lots of parts of Alaska, visited remote villages and had a fabulous experience. In 1995 I moved on to direct the Municipality of Anchorage 1% for Art or Public Art Program working at the Anchorage Museum. It's been a great job. Not sure What I'll do next!
What did you always want to do that you haven't done yet?
I feel fortunate that I have been able to do so many things I've always wanted to do. I have always wanted to go to Europe, pick up a car and drive it around. Always wanted to see Petra in Jordan.
High points of your life since high school?
How can I re-count these? There are tons of them; I have loved the traveling I've done and adventures I've enjoyed with friends and family. I feel very fortunate that I have made a very full life of close friends far away from my original home. Not many people have the opportunity to grow and pick their friends and fulfill their life all according to their own judgements and decisions.
Married? To who? When? For how long?
Married Gil Dammond in 1984 in Anchorage, Alaska. Gil was born and raised in NYC, NY and family is all from Egypt. So while I'm from a typical Utah, mixed Welsh/Danish/English bloodline, several times removed, his is much more pure and distinctive. He is impressed that Brigham was my Great Great Grandfather and loves to share that information with other people!
What do you do in your spare time?
Travel
Try to find things in my house that we've downsized too! Half our stuff is in storage so it's a continuous battle.
Cross Country ski
Knit
Garden
Camp
Collect art
Hang out with friends!
Travel much?
Yes - last year I went to China for a month with my three sisters and we stayed in Hostels and it was a blast. We all just went to NYC for a week. We try to do a big sister trip every other year and a local one each year. We've been to Hawaii, Mexico twice, Italy and lots of place in US. Always fun.

Went to Egypt with Gil, Celine and my mother in law in 2002 and it was great traveling with her. It was her first trip back to Cairo since she left in 1950.

Had a fun trip to Turkey in 2004 with friends. Visited family in Rome, which is the only way to hang out in Rome. Celine spent the summer in Barcelona so we spent time in Spain touring Spain and listening to her speak Spanish fluently. We're headed to Prague in May to see her at the end of her study abroad program.
What's the farthest you've ever been from home?
Not sure - China felt the furthest away culturally, but so did the Phillipines went I visited there in 1984.
Favorite place to go?
Tough one.
Places you want to go?
Petra, Jordan
Greek Islands
Sicily
Cyprus
Fiords of Norway
Churchill to see the Polar Bears
Still love red rocks of Southern Utah
How old do you feel?
Depends on the day and time.
Any gray hair yet?
Some, not too noticeable.
What would we be surprised to know about you?
I think I'm pretty predictable- most of my friends are artists; I go to lots of Museums and have an extensive art collection. Not sure if that's a surprise though.
Did you have any nicknames in school or do you have any now?
Jo in School - Jocelyn in real life.
What is your favorite memory of East High?
There are lots - mostly just glimpses of people doing things that seem to flash through my brain. I remember a flannel dress Kay Epperson made that I thought was really cool. I remember Martha Raddatz getting her new orange Fiat; A resource room that became a broadcast room; flexible scheduling that allowed me to go work at Steve Sunderland's mother's day care in the afternoon. Taking Computer Science to get out of a Chemistry requirement from Miss Bell and the computer filled up the entire room and we spent weeks on the binary system; The fabulous front entry of the school that was architecturally irre-replaceable.
Least favorite East High memory?
Can't believe we got up for those super early morning Pep Club practices or that we wore those horrible red wool outfits from Stevens and Brown. My daughter wore mine for Halloween this past year! Complete with pom-poms!
Biggest thing you would do differently if you went back to your time at East?
Graduate in December and travel for our final semester.
List your favorites: Drinks? Sports? Food? Movies? Music? What was the last CD you bought?
We've become Wisconsin fans and I watched them play in the Rose Bowl mostly looking for Gil and Celine, my husband and daughter who went to the game.
Famous or interesting people you've met?
All artists or architects:
Karim Rashid
James Carpenter
Antony Gormley
David Chipperfield
Any words of wisdom?
My daughter says we should be paying for "Memories not Things", so I decided that is my new goal. She's so wise.
Have you ever gone on a blind date? Skipped school? Watched someone die? Been lost?
All of the above. I think that's a weird combination of questions.
Have you ever sang karaoke? Paid for meal with coins only? Done something you told yourself you wouldn't?
Haven't we all?
Have you ever made prank phone calls? Laughed until some kind of beverage came out of your nose? Danced your heart out?
Only n Junior high or high school- although the laughing thing has happened more recently.
Have you ever written a letter to Santa Claus? Been kissed under the mistletoe? Watched the sunrise with someone?
Annually at the mistletoe.
Posted on: May 25, 2015 at 4:33 AM