Northwood High School Class of 1970
If you graduated in 1970 from NHS in Silver Spring, MD this is your website!!
Join our new Facebook Page Class of 1970, Northwood High School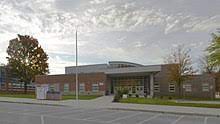 The 50th (+2) Northwood High School Reunion was a big sucess. Held Saturday, August 20, 2022 - 6 PM - 11 PM at the Gaithersburg Marriott Washingtonian hotel.
Other Reunion activies included a Friday lunch at the Corner Pub, a tour of the old high school for the last time (before they tear it down to build a new Northwood High School), and a Friday night Happy Hour.
Check out the 50th Reunion Photo Album that will be full of uploaded classmate pictures shortly.
Share your Pictures
If you have pictures that you would like to share, and who dosen't, because most of us have smart phones with cameras. Please share those photos with classmates so they too can enjoy the memories.
I have created a primary photo gallery titled "50th Reunion Pictures" which can be found under the "Photo Album" tab on the left navigation panel or you can access them here by CLICKING on the specific link. Within the "50th Reunion Pictures", there are several catagories to share your pictures based on the different events. Select the event and then click on "Create your one gallery" to upload your pictures.
Northwood High School Friday Tour
Donations
The Reunion Committee would like to express our sincere thanks to all of the donations made to the class in support of this Reunion, and other cost incuured. Your generosity helped us meet ALL of our financial obligations while keeping the price of a ticket reasonable so all who wanted to attend, could attend.
Donation catagories:
Bronze: $5 - $25
Silver: $26 - $50
Gold: $51 - $75
Platinum: $76 - $100
Champion: $101 - $200
Angels: Over $200
Questions: Contact Us at NorthwoodHS1970@Gmail.com or call Roy Seabolt at 571.263.1430
Notices to Classmates
If you are a member of this site, please add noreply@classcreator.net and NorthwoodHS1970.gmail.com to your contacts list so email from the site does not go to SPAM.
The new Northwood High School
As most of you know, the Northwood High School we know and love is schuled for demolition and a new school will be built. The link below is a rendition of what is proposed for the new high school.
https://www.youtube.com/watch?v=Jr_USROB_HY
Class Gift From 40th Reunion
Many of our classmates donated generously to our Memorial Gift Fund. The NHS Reunion committee is pleased to report that we, as a class were able to donate two very nice high quality, durable benches. We have been told by the NHS Administration, that the intent is to preserve these benches and reinstall them once the new school is built.