Joel E. Ferris High School

Class Of 1981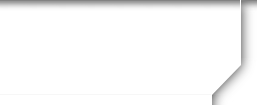 Saxon News
Joel E. Ferris High School Website
http://www.spokaneschools.org/ferris/site/default.asp
The Ferris High School campus modernization is just one of the many projects that Spokane voters approved by passing the 2009 school bond.
Phase One of the Ferris modernization involved constructing the new Wayne Gilman Gymnasium, Health and Fitness Complex Designed. The 54,000-square-foot facility includes a new main-events gymnasium with a 1,775-spectator capacity on the main floor. The public lobby, spectator entrance, concessions, ticketing and restrooms are located at the northeast corner of the main gym. A 200-seat auxiliary gym is located adjacent to the main gym with the fitness center, weight room and multipurpose mat/wrestling room located on the east side of both gyms. This gym provides a second fitness teaching station, as well as a competition venue for freshman/JV basketball and volleyball tournaments. Positioned for easy access and potential use by the public, a weight room and fitness room are provided on the east side of the gyms with access from the main lobby and spectator entry space. A multipurpose mat/wrestling room is located south of the weight and fitness rooms for easy student access to P.E. classes there, as well as convenient access to the main-events gym for wrestling matches. Locker rooms for boys and girls are located on the west side of the main gym. To view images of the new gym:
http://www.nwarchco.com/portfolio/k12-schools.html
then scroll down to "Ferris" on the lower right hand side.
The second phase of the two-phase redevelopment of the entire Ferris campus has now begun with the demolition of the old gym. The process commenced last fall with the "programming" phase, creating a master document compiling all the requirements of the Ferris project. A 440-page Educational Specification was produced over a 4-month period with input from all stakeholders', staff, students, patrons, and administration-and recently approved by the School Board. The result was a menu of spaces and requirements consistent with other recently modernized high schools, but also tailored to Ferris' unique programs and needs. Now the planning will shift to architectural design. This design process will be ongoing from now through the spring of 2011.
Ferris' football team joins North Central boys XC team as state champions!





Congratulations to the following teams for their impressive results as state finalists and winners!

Ferris' 4A football team– first at State

North Central's boys 3A cross country team – first at State

Lewis and Clark's boys 4A cross country team - second at State

Shadle Park's girls 3A cross country team – second at State

Ferris' boys 4A cross country team - fourth at State

The Ferris football team is also the

4A Academic State Champions, having the highest GPA of all 4A football teams in the state at 3.4. According to WIAA officials, no team has ever won both awards in the same year!