Joel E. Ferris High School

Class Of 1981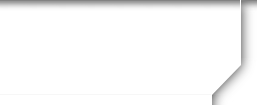 30 Year Reunion
THANK YOU CLASS OF 1981!
Our 30 year reunion is complete and was a wonderful success. We couldn't have pulled it off without your willingness to come together and get reaquainted.
The "Social Network" Class of '81 Reunion!!!
Friday, August 19, 2011: Ice Breaker - Informal Gathering
Tee Times: 11:06 a.m., 11:15 a.m., 11:24 a.m., 11:33 a.m. and 11:42 a.m. ($32 + tax for green fees 18 holes of golf, pay on-site and bring sunscreen!!!)
2210 E Hangman Valley, Spokane, WA 99223
Saturday, August 20, 2011
: School Tour & Wine Tasting
Saturday, August 20, 2011: Class Reunion Cruise, Lake CDA

Sunday, August 21, 2011
: Farewell Brunch & Family Picnic
Memoriam for our classmates who have passed away and slideshow of our classmates who served in the military Saturday on the Mish-an-Nock at sunset
Class photos both on Friday and Saturday night.
Music, videos, dancing, karaoke, class slideshows and lots of fun!!!
Reunion will be video taped in "high definition" with dvd's available for sale shortly after our reunion
·
Support our site!

This site costs $10 a month...we need your help to keep it going.
Supporting this site is easy. Simply go to the Home Page and click the Donate button.
Design on left T-shirts and on right Polo shirts
(the white background will not be on the shirt)
EXTRA, EXTRA, EXTRA
Sorry, you must be logged in to buy tickets.
If you would like to order please
log in here
.
| NAME OF ITEM | QTY | COST |
| --- | --- | --- |
| Class Reunion Dvd | | $10.00 |