Joel E. Ferris High School

Class Of 1981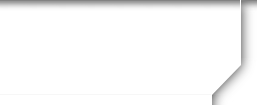 In Memory
Kathy Christie
CHRISTIE,
Kathy Lynn
(Age 53)

Kathy Lynn Christie passed away on October 17, 2016 suddenly and unexpectedly from gastro-intestinal complications.
She leaves a saddened, grieving family shocked, unknowing, and wondering. We never had the chance to say goodbye. Kathy is survived by her mom and dad, Diana and Gene Christie, and her three sisters, Kim Christie, Gayle LaPanne (Mike), and Julie Ganas (Dave). She was the fun-loving "auntie" to two nieces and seven nephews.
Kathy was born May 22, 1963 in Spokane, "Number 2" in a family that would have four daughters. She attended Jefferson Elementary, Sacajawea Middle School, and Ferris High School graduating in 1981. Always very active, she played basketball, volleyball, and softball and received two volleyball scholarship offers which she decided not to accept. The one from Gonzaga she later regretted. A prodigious hitter, she was All-City in softball her senior year. In one memorable game, she smacked 4 balls over the centerfielder's head. Kathy received her Bachelor of Arts in Psychology with a Minor in Business Administration from Eastern Washington University.
Following graduation, she and her very close high school and college friend, Bridgett Butterfield, moved to Seattle to see what the big city had to offer. Kathy worked in the banking industry primarily with Washington Mutual for 15 years as a senior loan officer. With her pleasing personality, quick mind, and a great "gift for gab" she was a natural in the sales arena, especially cold-call selling. However, banking suffered during the great recession and she transitioned to other banks. After 25 years in Seattle, Kathy returned to Spokane. She was working for Management Recruiters at the time of her passing.
A very active person, she enjoyed everything outdoors. Swimming, snow skiing, hiking, camping, sun-bathing and slalom water-skiing (at which she was exceptional) were all part of her upbringing. Born with a competitive spirit, she could make a competition out of anything and would quickly accept any challenge. Whether it was a push-up contest with our beloved Uncle Jay or wall-sits with co-workers or her mom, Kathy tossed her name in the ring. A gracious loser but always ready for "just one more time". On a dare, she jumped off a 40' cliff into the Firehole River in Yellowstone.
Her happiest times were spent surrounded by family and friends. She was the type of friend we all wish for. She genuinely wanted to hear how your day was and offered a broad shoulder when times were down. Her lively personality always made for memorable times. When she and her family were together there was often times of laughter to the point of tears. She adored and doted on her nieces and nephews. They all looked forward to her famous phone call on their birthday when she would clear her pipes and sing them Happy Birthday at the top of her lungs. After a big Thanksgiving dinner she would challenge them to a run. She was fiercely loyal and protective of those she loved. Her smile and laughter were infectious. Kathy could always be seen wearing a baseball cap. She was a Boston Red Sox fan and had an original Red Sox cap given to her by her Rhode Island uncle Roger (Diana's brother) who passed away 5 days earlier, October 12.
We were particularly blessed this past August when the six of us got together for a week at our home in Yellowstone. Kathy got to swim in the Firehole again where she promptly became the tour guide to all the tourists who wanted to jump into the rapids. She got to hike the Hoodoos and bathe in the Boiling River. We all enjoyed some good food, drank a little wine, and talked. There was so much laughter shared on this trip. We talked of all our favorite Yellowstone memories and made lots of new memories. We are all so very thankful to have been able to share this time with Kathy. It was meant to be.
Parents should not outlive their children. Thy will be done.
There will be a Celebration of Life for Kathy at Twigs Regal, 4320 S. Regal St., Saturday, November 19 from 2-5pm. Memory Sharing at 3pm. Casual.