Reunion Photos 4
FUN AT THE CHURCH JULY 18, 2009
Many family members are here. Not all named
Rodney Harris Danny and Judy (Gunnels) Love
Fred Boston and Vivian
Kathy (Chandler) Freeman, Kenneth Bean, and Cy Freeman (Cliff's dad)
Faye Henthorn (Mike's mom) and Doris Freeman (Cliff's mom) Mrs. Freeman taught many of us in second grade.
C.E. Stanaland, Sharla George, Princess Roberts and Kelly Ewen
Terry Hall and wife, Gail
Richard and Jo Beth Edwards Clydene Rice Freeman
Terry Hall's wife, Gail, is making the guy from Washington (Richard Eggemeyer) feel right at home.
Sharon are you still trying to get brownie points from our Mrs. Burrow? (not Burrow now) Mrs. Burrow taught many of us as well.
Mike is looking at pictures of Sharla's 7 kids and 17 grandkids. You still look great!
Cliff Freeman Suella Edwards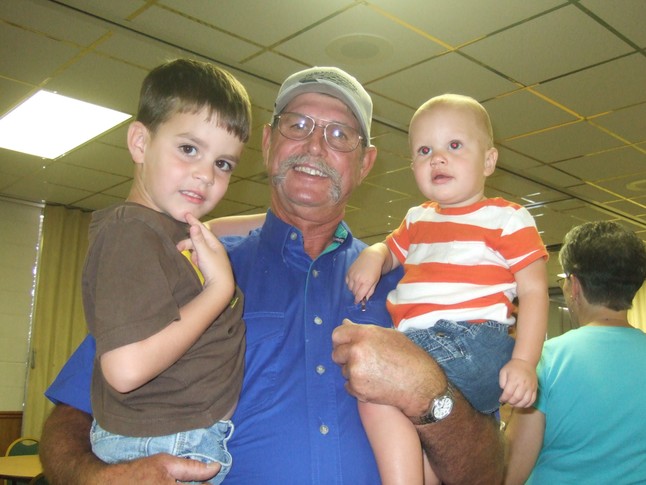 Proud Grandpa Roland and grands. Many had grandchildren here.
Grandpa Ricky had two very new ones with him! Proud grandpa
Connie Cosby Celia Arnold Clydene Rice Sara Basaldua
Eldon McClurg David Kinser Debra Kinser, David's wife
Another loved teacher, Edna Cox, when she taught us. Ricky's mom and wife, Debbie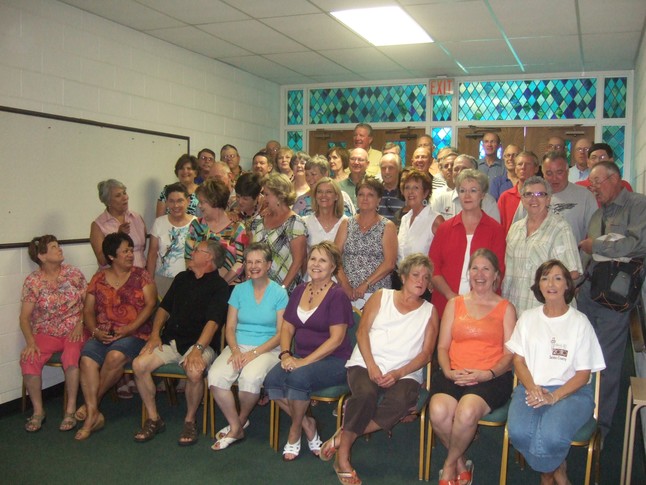 Ready on 3! I said get ready!