60's Bash Photos
Friday, June 10, 2011 in Fredericksburg
Marcia Inglis Nunn, Shirley Morgan, Princess Roberts Gruben, Roland Flowers, Mike Henthorn,
Ka Hughes Wilfong, Charlotte Grantham O'Daniel, Kelly Ewen, Margie Arnold Grady
Sharon Stout Curry and Beverly Burrow Golden finally arrived. Margie must have
gotten thirsty while waiting on them.
Shirley still wears her ring. Do you know where yours is?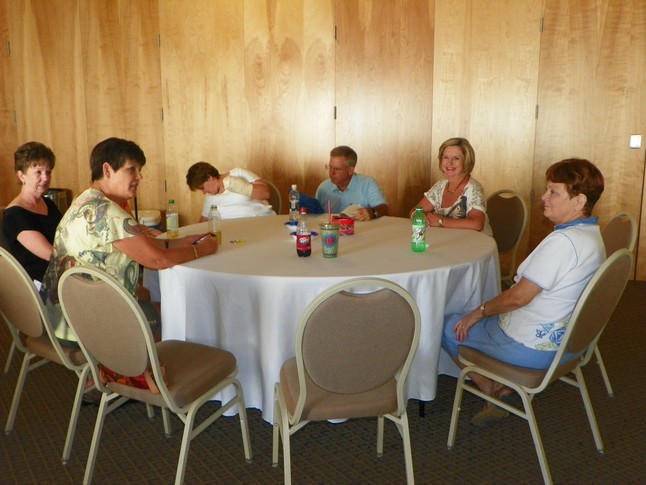 Where did everyone go?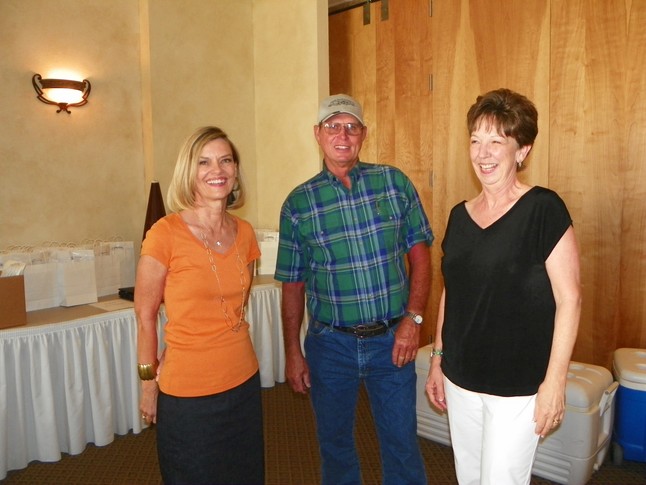 Wonder what they are telling?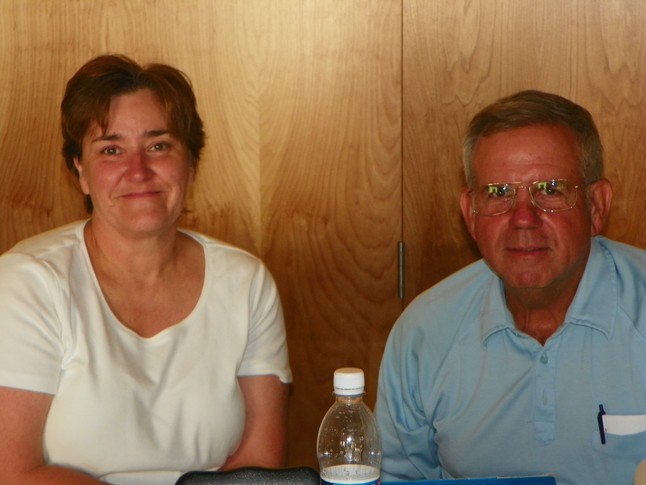 Laura and Kelly Ewen
Saturday, June 11, a picnic in the park.
Back: Fred Boston, Roland, Mike, Charlotte, Sharon, Princess (Fred finally showed up)
Front: Marcia, Ka, Shirley, Kelly, Beverly, Margie
A few brave spouses showed up.
Laura Ewen, Dale O'Daniel, Sherma Flowers, Cletus Grady, Gary Gruben, Vivian Boston
Several conversations all at once.
We moved from the park back to the hotel out by the creek.
Mike and Gary were giving a history lesson to the rest of us.
Sunday morning, June 12, breakfast at the hotel.
About time to depart. Hugs and kisses all around when we say goodbye.
How does Mike manage to be on both ends of the table at the same time?