Archbishop Carroll High School

Class Of 1961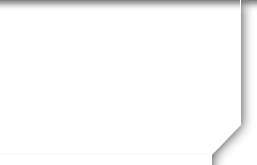 Bermuda Cruise Photo
UPDATE
September 26, 2011
Well, the Cruisers have returned. See the first pictures!
Above from Left to Right:
1st: Alan Plocharczyk, Walter Laake
2nd: Mrs. Plocharczyk, Mrs. Laake
3rd: Mrs. Caponiti, Al Caponiti
4th: John Thomas, Mrs. Thomas
5th: Mrs. Cirillo, Frank Cirillo
6th: Mel Chase, Mrs. Chase
Above from Left to Right:
1st Row: Mrs. Plocharczyk, Mrs. O'Brien
2nd Row: Alan Plocharczyk, John O'Brien, Mrs. Chase
3rd Row: John Thomas, Mrs. Thomas, Mel Chase
4th Row: Mrs. Cirillo, Mrs. Caponiti
5th Row: Frank Cirillo, Al Caponiti
6th Row: Mrs. McCarthy
7th Row: Mrs. Laake, Denny McCarthy, Mrs. Vogts
8th Row: Walter Laake, Jim Vogts
Above from Left to Right:
Front: Jim Vogts, John O'Brien, Mrs. McCarthy
Back: Mrs. Vogts, Mrs. O'Brien, Denny McCarthy
---
September 14, 2011
From Frank Cirillo, our Cruise "Captain":
I now have the visors in hand and in fact they came in a bit cheaper and look even better than I expected when the invoice finalized - they are now $17 vs. $20 each. I will bring a few of them to the Washington Nationals ball game Friday for those attending that - I believe 4 of us Alum with spouses are among the 16. I will also have them at the hotel (Jan and I are staying there) and try to get them to you and gather up the payment ($34 for the two) at the hotel before or after the reception as I need to ensure you have them early in the cruise. I had hoped to get them to you at our included cocktail party aboard which is now going to be later rather than earlier in the cruise. We will have invites in our cabins to tell us the specifics. We are in cabin #6124. We will probably go on the spa tour right after boarding.
Please sign in online ASAP so follow my previous instructions and go to www.carnival.com and register. Your first step might be to check out and potentially register for any Bermuda excursions desired and also register each pax with passport info and other data under "Fun Pass" to facilitate the boarding process. You also must print out your boarding pass, luggage tags, and other info. I suggest selecting and printing one category at a time as the process can be slow if overloaded. We are trying to go on the east end St. George tour on the second port day but a lot of that can be done on board.
There is a black tie (or dark suit) dinner event the second night out. Our "shared cocktail party" will be later as mentioned above. There might be another theme night like "western" but not yet decided. Again we will be notified. We are all signed up for early dinner - 6 PM each evening - and will be seated together as desired.
Check on-line and with your wireless provider for contact options. Best as i can tell - for at least Verizon - text messages are the best and by far the cheapest method at $.50 per sent text and $.05 per received text (over and above your plan).
Average high temperatures are 78 degrees. I believe there is/was a hurricane threatening (Marie?) but watch the news. If I find out anything (or you do, and tell me) we can announce Saturday night.
Parking at Baltimore Port is as I mentioned with more info online (www.cruise.maryland.gov). Boarding time is no earlier than 1:30 PM and no later than 4:30 PM on the 18th, which should give us enough time to go to Mass and brunch at Carroll as long as we get away in time to board.
---
June 29, 2011
Currently signed up for the Cruise to Bermuda are the following classmates:
| | | |
| --- | --- | --- |
| Alfred Caponiti | Melvin Chase | Frank Cirillo |
| Walter Laake | Dennis McCarthy | John O'Brien |
| Alan Plocharczyk | John Thomas | James Vogts |
---
August 13, 2010
Class of '61, Archbishop Carroll High School
Reunion Cruise to Bermuda
The Reunion Committee has arranged an optional group cruise opportunity out of Baltimore's Harbor departing 4:30 PM on Sunday September 18, 2011. This seven-day cruise, on the 2124 passenger Carnival Pride, has the following exciting itinerary.
The Committee has negotiated group rates. There are two "interior" cabin options at $599 and $604 per passenger (plus taxes) and three "balcony" cabin options at $749, $769, and $779 per passenger. Specific cabin arrangements can be arranged when you book. See the links below to view the various cabin features.
The above group rates require a $250 deposit for each passenger. If you reserve the cabin as a single, only one $250 deposit is required until next summer. If you reserve the cabin as a double, two $250 deposits are required. The deposit needs to be registered against the "Carroll HS Class Reunion", Booking # 52TH72. The good news is that this deposit is fully refundable up to July 4, 2011 (NEXT year) and protects our negotiated rates as seen above. It would be great if many of us could take advantage of this opportunity now given the no-risk deposit. If you cannot make your deposit now, anyone can always "join" the group booking at a later date to be part of the fun, but those later bookings will have to be at the ship's non-group, non-refundable rates at the time. Our group is holding 40 cabins, 8 in each price range. If we do not reserve them now, we run the risk of losing them to other groups or individual sales. If you are even thinking about going on the cruise, please place a $250 deposit on a cabin and we will remind you next year of the right to cancel up to July 4, 2011. This cruise ship has already reserved 70% of its cabins and is expected to COMPLETELY SELL OUT WITHIN THE NEXT 3 OR 4 MONTHS.
This cruise ship's website and its incorporated links show you all you might want to know and more regarding the specific cruise we have booked. Take a look at each of the included tabs and the different cruise cabin options. You will note that booking a cruise now shows a somewhat cheaper rate than our group booking at the lowest selection for each cabin category – but at that rate, the deposit is non-refundable and non – changeable - thus the advantage of our cancellable group rates.
Carnival Pride pictures and ship specifications:
http://www.carnival.com/cms/fun/ships/carnival_pride/default.aspx?shipCode=PR
Carnival Pride Cruise to Bermuda – September 18:
http://www.carnival.com/Itinerary2.aspx?embkCode=BWI&durDays=7&sailingID=57547&itin
Code=BR0&sailDate=9/18/2011&shipCode=PR&subRegionCode=BM&rateCode=PPB
If interested please call (866) 721-3225 and select option "2". Most importantly – please refer to our specific booking # 52TH72. Agents at this number can answer any specific questions you might have at this time or the future.
Frank Cirillo
Carroll Reunion Cruise Captain
---

CARNIVAL PRIDE®
FUN FOR ALL. ALL FOR FUN.
7 day Bermuda cruises from Baltimore, MD.
Come aboard CARNIVAL PRIDE for a 7 day cruise from Baltimore to Bermuda. On this jewel of an island you'll be docked at famous King's Wharf for easy access to the island's pink sand beaches, nightlife, golf courses, cultural attractions and the international shops of Hamilton. Among the many outstanding features of CARNIVAL PRIDE are numerous private-balcony staterooms so you can enjoy such outdoor views as Bermuda's turquoise sea and green hillsides dotted with pastel-colored homes.
JOIN




CARROLL HS CLASS OF '61 50TH ANNIV

SUNDAY, SEPTEMBER 18, 2011

from

INTERIOR BALCONY

$599 $749

Carnival reserves the right to re-instate the fuel supplement for all guests at up to $9 per person per day if the NYMEX oil price exceeds $70 per barrel.

Cruise-only rates are in U.S. dollars, per guest, based on double occupancy. Government taxes/fees are additional at $102.85 per guest. Optional charges such as air transportation, cruise-only transfers, Vacation Protection Plan, pre-paid gratuities, and hotel packages are not included. Please contact us for information on these optional charges. Some restrictions (including stateroom category availability) apply. Ships' Registry: The Bahamas and Panama.
Carnival Consumer Group Sales
Toll Free: 1(866) 721-3225
Monday-Friday 8:00 AM - 9:00 PM & Saturday 9:00 AM - 7:30 PM EST
PLEASE REFER TO BOOKING NUMBER 52TH72
Cruise to Bermuda (above flyer in PDF)