Archbishop Carroll High School

Class Of 1961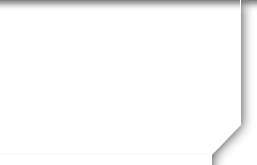 Message Forum
04/11/10 08:46 PM
#2


Walt a/k/a "Butch"
07/24/10 11:29 AM
#3

Walt, I talked to Melvin Chase this morning, I told him I have scanned all the picture on my computer and he said he has done that as well. We are trying to get them on a disc now. I do have the negatives from the 25th reunion name tags as a backup. We'll keep you informed.
07/24/10 11:42 AM
#4

Walt, I was scanning the pictures and found a couple of errors with names. Yearbook page 50 bottom left pictures, 1st one is Thommas J. Fitzgerald, the 2nd is Joe fleming, next page 51 top right 1st one is Michael Finnegan, 2nd is Thomas M. Fitzgerald, page 62 middle left 1st one is Joe Povinale. I think that is all of the corrections needed. If you know of others let me know.

Chuck
08/03/10 02:25 PM
#5

Great web site, Mike. Thanks for putting this together for the class.

John Mudd
08/10/10 05:36 PM
#6

Mike, great job on the website. I'm living in Vancouver, BC Canada and have been out of the loop with '61 classmates for a very long time. I really like what the 50th Reunion Committee is doing and will do my best to attend the event in 2011. This will be my 1st reunion.

Larry
08/17/10 01:36 PM
#7

message from far north - Vancouver, BC Canada:

Just wanted to let everyone know that Marilyn and I just booked the cruise this morning.

Looking forward to seeing all of the '61 classmates!

Larry
11/11/10 12:18 PM
#8

This is a Super website, Mike. Thanks!
09/19/11 11:01 AM
#9

Mike, thanks for the website. I refer to it a lot to try and catch up.

Bob Hughes
09/21/11 12:40 AM
#10

50th Class Reunion:

I flew in from Vancouver, BC Canada to see if I could recognize any classmates after not seeing them since we graduated.

I just have to say it was great that everyone had their grad picture and name or it would have been impossible!

It was a great time and I want to thank everyone that worked on putting this together for us old timers.

Thanks again and I'll see you at the 75th Reunion?
09/24/11 09:56 PM
#11

I had a great time at the Reunion! Enjoyed seeing many on the Reunion Events.

Mike Jennings