North

High School




Class Of 1962
Hurry and Sign up!
BIRTHDAY PARTY AT NEW LOCATION
Due to circumstances out of our control, we determined that a different venue would need to be found for our Birthday Party on Friday, October 1, 2021. We have selected the Candle Club, located at 6135 East 13th Street N. The club has a room available for us at a nominal fee, and we will have dinner and plenty of time to socialize and reconnect. This event will only be open to those who register in advance In order to have an accurate count for the club to have food for our group. The deadline for registration is Wednesday, June 30, 2021. Drop-ins on the day of the party, October 1, will NOT be allowed. This is not our regulation. This is what we were told by the Candle Club Management.
The cost of the meal, tax, gratuity, and room fee will be $25.00 per person. This cost also includes coffee or tea with the meal. Our class fund will cover $15.00 per person, and each person attending will pay the balance of $10.00. In addition, each person attending will be responsible to pay for any soft drinks, beer, and other alcoholic beverages if they so choose.
It is very important to get an accurate count of people who will be attending as soon as possible. Please notify Leigh Ann Hughbanks at lakoksal@cox.net no later than Wednesday, June 30, 2021. You may also contact Leigh Ann at the above email if you have additional questions.
Party will start around 4:00 P.M. Dinner with be served around 5:00 or 5:30. Will post more information after the sign up.
Thank you Kate Sweney Baker for your help!
We have already received $350.00 from four of our classmates to help reduce costs, and our class treasury is donating $500.00. Additional donations from classmates could reduce the price of the meal even more. For those of you wanting to make donations you can make your check payable to North High Class of 1962 and send them to me, Leigh Ann Koksal, 6504 E. Murdock St, Wichita, KS 67206. If we have any money left over it will go towards our 60th next year.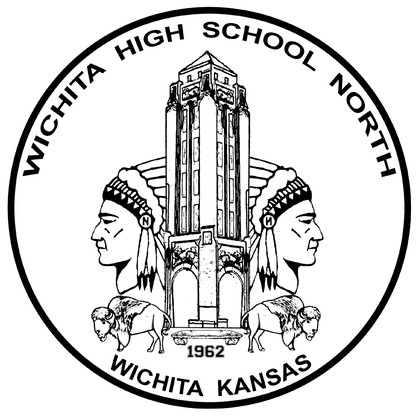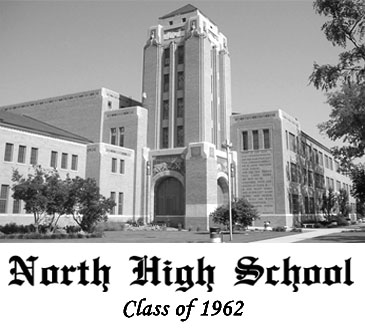 ---