Lafayette High School - Williamsburg, VA
Class of 1980
ANNOUNCEMENTS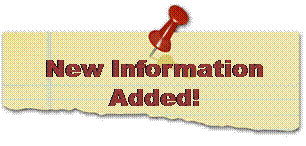 New - Posted November 30, 2023: I regret to inform the class that Lula Oliver (Louden) passed away on November 20, 2023. Her service is this Saturday in Toano. See information/link on this site under "In Memory" or on our class of 1980 Facebook page. Thoughts are with her family. Thanks Ryelynn Johnson for informing me and for sending the flowers (from Ryelynn: "We are sending flowers to the family from the entire class of 1980, the arrangements will have our school colors and a sash that says: Class of 1980")..
Posted October 20, 2023: We lost another classmaste the other day. Terri Gilley passed away See the memorial section for more info (I posted here first so there could be a delay) See Bucktrout for service info. https://bucktroutfuneralhome.net/obituary/terri-lynn-gilley/
Posted September 3, 2023: I just found out that we lost another classmate, Jeff Todd, back in 2011. His obituary is posted on the "In Memory" section of this site.
Posted August 31, 2023: We lost another classmate a few days (Aug. 28) ago (thanks, Barbara Green). David Camby's info is posted to the "In Memory" area of this website.
Posted August 28, 2023: The word is getting out and I was emailed today about three more deaths in our class.
Juanita Richardson (Clark-married name)-----Passed away on 4/15/2020

Karen Diane Hawkins passed away this year 02/05/2023

Don E Hailey---passed away on 10/29/2015
The "In Memory" page has been updated with their obituary and picture (thanks, Ryelynn Johnson).
Posted: August 25, 2023: Getting out the word about the 50th LHS Anniversary has had good results with getting classmate information - happy and sad. I was just informed (thanks Kelly Mihalcoe) that Bard Bloom passed this past April. His information can be found at the "In Memory" section of the LHS Class of 1980 website.
Posted: August 18, 2023: It is with great sadness that I inform you of the passing of Alvin Holiday (thanks, Yvonne Ashby Coates). The "In Memory" section of this site has been updated with his obituary.
LAFAYETTE HIGH SCHOOL 50TH ANNIVERSARY:
Planning is in process for the celebration of Lafayette High School's 50th anniversary [starting in September and main events are in mid-October, 2023-see below]. For information, send your name/class year and best email to contact you to: LHS50thAnniversary@gmail.com.
Posted on Facebook: "Alert Alert….REGISTER NOW button at top & bottom. Select Register Now to purchase t-shirts, and tickets."
Hello Fellow Classmates,
The registration website is now up and ready for you. You can register, pay for your ticket, and purchase your t-shirt/sweatshirt/terrible towel, all in the same place.
There is a minimal fee to process your payment ranging from $.61 to $2.75 per single purchase. You will get an email after your payment has been received. There is a button to print out a ticket. There will also be a Registered/Paid list that we check upon entering the banquet hall.
Please click the link below - and fill out all items in the form.
Click the link or copy & paste
https://www.eventcreate.com/e/lhs50thanniversary
Looking forward to seeing you all at this wonderful celebration!
Febbie Piersol
Class of '87
Communications Committee Member
TSHIRTS ARE ON SALE NOW
-------------------------------------------------------------
Info posted so far (Facebook) and see detailed schedule via the link above. Check back often for updates:
Friday, September 15, 2023, The Kick-Off - (Alumni - 21 or older), 4-9 pm
Forthy Moon Brewhouse (This is a Brewery not a restaurant)
https://frothymoonbrewhouse.com/
1826 Jamestown Rd, Williamsburg, VA 23185

This is the official start of the festivities for LHS's 50th Anniversary. So come one come all, local alumni and all the surrounding areas. There will be a food truck so that you can purchase a bite to eat while you socialize. To ensure we all have a wonderful time, a live band will also be out there to help with this KICK-OFF Celebration. Looking forward to seeing you there!
Thursday, October 12, 2023 -Tour of school (time TBA), parade @5:30 on Duke Of Gloucester and meet and greet 7pm-10pm. Frothy Moon DJ / karaoke, [off Jamestown Road]
School Tour (time TBD): Lafayette High School, 4460 Longhill Rd, Williamsburg, VA 23188. Come out and see all the new changes to LHS over the past 50 years. Share your memories with fellow classmates as you walk the halls once again. This tour is guided by a current RAM. Now you get to meet the new generation as you walk down memory lane.
Parade (5:30 pm): Remember when you use to march in or attend the annual parade for homecoming? Come on out and relive those exciting times. There will be classmates from various classes marching, riding, and walking this historic parade route. Show your pride by repping whatever club or athletics you participated in. You can make a float, drive in your own car/truck, etc.

Past Kings & Queens - Show us you still got it. Let us see that fantastic smile and wave! It would be awesome to see you all. This should be the best parade ever. Looking forward to seeing you all there.

If you have questions and would like to participate or add a float - please contact the following committee member: Melody Hundley melody.hundley@wjccschools.org or lafayetteturns50@gmail.com
Meet & Greet (7-10 pm). Frothy Moon Brewhouse https://frothymoonbrewhouse.com/
1826 Jamestown Rd, Williamsburg, VA 23185

Now that we are all in town, we have toured the school, and walked in the parade, it is time to go party a little. We will be at the Frothy Moon Brewhouse. There will be a DJ (Greg Walker) & Karaoke throughout the night. So come on out and enjoy your classmates. Meet folks from each era of LHS's 50 years of educating us all.
Friday, October 13th- Golf Tournament Fords Colony 9am, tailgating -Wanner Stadium, Game against Tabb HS @7. Need participation from Alum -dance team, Cheerleading, Flag, Band, Football players-list of Kings and Queens. Hall Of Fame introduction @halftime.
Team Golf Tournament (9 am): Ford's Colony
https://www.invitedclubs.com/clubs/ford-s-colony-country-club
240 Fords Colony Dr, Williamsburg, VA 23188

If you think you have the next great Golf Team, come on out and show us what you got! Join our classmates on the beautiful grounds of Ford's Colony's golf course. This should be a wonderful event.

If you are interested in registering a team, please contact: Kyle Neve, AD LHS Kyle.neve@wjccschools.org 757-565-0373
Tailgating (4-7 pm): Sanford B. Wanner Stadium (Warhill Sports Complex). 4900 Stadium Rd, Williamsburg, VA 23185

Are you ready for some football? Well join us for the pregame tailgating, There will be spots around the parking for it. Come on out and get some good football food, and purchase your Terrible Towel before the game gets started. Another great time to meet classmates and alumni in celebration of our 50th year.

If you are interested in tailgating, contact Committee Member:
Lisa Marston (Class of '78) ljpeelemarston@gmail.com
Football Game (7 pm): Lafayette vs Tabb. A QR Code will be provided later to purchase your GAME TICKET.
The time is here to cheer on our 2023 Lafayette Rams in the Homecoming Football Game.

All Alumni who participated in the following areas - your participation is needed. You will be able to join with your perspective group. Hold on Football players - LOL, You will be able to stand on the field. So get ready to show what you remember from back in the day and join in with the current students. (FOOTBALL, BAND, CHEERLEADERS, FLAG CORPS, DANCE TEAM)

Kings & Queens - please provide your name & year for a huge shootout at the game!
Please contact Committee Member: Adele Broom abroom@latinballet.com 804-319-5903

Homecoming Court & Hall of Fame Induction - Looking forward to this half-time show!
Saturday, October 14, 2023 (5-11 pm)-Alumni Banquet ($65 per person). Williamsburg Lodge
https://www.marriott.com/en-us/hotels/phfak-williamsburg-lodge-autograph-collection/overview/
310 S England St, Williamsburg, VA 23185

Time for you to put on your Sunday Best and come out for an evening of continued celebration! This will be a sit-down dinner, with a live band and DJ for your entertainment.

The program will include LHS's 50th year in the community celebration. Plus a few other acknowledgments related to the Hall of Fame Inductees. Some video presentation, and thank yous! We have selected a large banquet hall so that we can all dance and socialize comfortably. So I hope you will all come out and enjoy. This will be a lot of fun!

If you have old pictures or memorabilia, they are needed to complete the look back over these past 50 years. You can email them to: LHS50thAnniversary@gmail.com SUBJ: Memorabilia.
Check the event site often for updated information. I will try to keep this Class of 1980 website updated as well.
-Kathy Brice [kbrice@bricestrategies.com]
40th REUNION?????

COVID took care of that answer!

Who may be interested in a 41st or 42nd reunion? Post comments/interest here and you can also post comments on the class Facebook page.

Please fill out the quick four question survey below.

Thanks, Kathy Brice


You must be logged in to submit this survey. Please use the login box in the upper right corner.


| | |
| --- | --- |
| 1) | * Are you interested in attending a 41st Reunion of the LHS Class of 1980? This means potentially the fall of 2021 (COVID-dependent). |
| | |
| --- | --- |
| 2) | * Are you interested in attending a 42nd Reunion of the LHS Class of 1980? This means it could be spring, summer or fall of 2022. |
| | |
| --- | --- |
| 3) | Indicate interest if you are willing to lead the reunion effort. Put your name in the comment box and the best way to contact you. |
| | |
| --- | --- |
| 4) | Indicate your interest in being part of the reunion committee. Put your name in the comment box, your area(s) of contribution/interest (i.e. venue, planning, marketing, decorations, registration, etc.) and the best way to contact you. |
Welcome to the Lafayette High Class Of 1980 web site. This site is free (unlike Classmates.com). We plan to keep this site up even past the 30th reunion (and 40th reunion now). Donations are welcome to help fund the site.
Please check back often for updates and classmate information.
---
Note: Profantity or inappropriate content is subject to review and may be deleted at any time.