Rhein Main Air Base - 435th OMS ENROUTE MX SECTION
Years Assigned to RMAB 1960 - 2005
Breaking News
435th Enroute Mx Section Memorial Bench
While visiting the many unit memorials in Memorial Park, I thought it would be awesome, for the 435th OMS Enroute Mx Section to also have a Memorial Bench, to highlite our outstanding group.

Speaking with Mr. Jerry Haines, creator of the USAF Aircraft Mechanic Monument, he personally invited our group to place a bench(s), on the concrete pad surrounding this outstanding memorial.

Everyone has always said, Enroute was the best job and location, they ever had in the Air Force.
This is the time to show your appreciation to being a member of the finest Enroute Section, ever in the Air Force. Please donate what you can, to help cover the cost of this beautiful bench, that we will present to the USAF National Air Museum, Wright Patterson AFB, OH, when its completed.
A (granite) bench, will be presented to the USAF National Air Museum, on behalf of the 435th OMS Enroute Maintenance Section, costs approximately $5000. (Depending what all we put on it).
Our bench will be placed on the right rear corner of this newly placed USAF Aircraft Mechanic Maintenance Monument, in Memorial Park, USAF National Air Space Museum, Wright Patterson AFB, OH.
When people visit Memorial Park, they will see our bench will proudly display:
435th OMS Enrouter Mx Section, Rhein Main AB, Germany and information reguarding Enroute.

We will have a "Mini Reunion" in Dayton (Fairborn) Ohio, when we present this to the Air Museum.
Deciding what to put on the bench, then getting the design and all associated paperwork approved, takes some time. Hopefully, we can obtain the funds in less than one year.

Approximate Cost of the Bench will be: $5000.00
See tab: ENROUTE MEMORIAL BENCH

Please mail your checks to:
Stanley Miller
7213 Avila Drive
Fayetteville, NC 28314
2021 Enroute Reunion Change of Location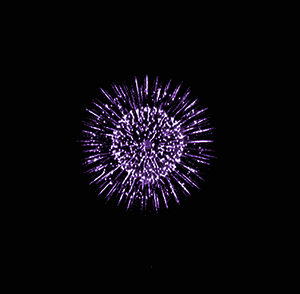 The new location of the 2021 Enroute Reunion
SCOTT AFB, ILLINOIS (Belleville / Fairveiw Heights Area)
In Memory of TOMMIE DAVIS
Several members have expressed their concern for their safety, plus the possibilty of bad weather during the reunion, is the reason for the change of location.
I have listed the information for our renion hotel headquarters - Hampton Inn, O'Fallon, IL.
I will be posting additional info, as it comes available.

We will also be having a 2022 Enroute Reunion in FRANKFURT, GERMANY.
I'm still working the logestics and planning for it.
Reunion Headquarters will be somewhere around the old Rhein Main Air Base area.
Possibly in the Walldorf area.
Mark your calenders, will be sometime in September 2022.
I'm hoping to have our group attend the Bad Durkheim Wurst (wine) Festival.

Note: After the reunion is over, we are planning a 3 day bus tour to Normandy, France
and will visit the WWII D Day Sites and Cemeteries. This is going to be a very special tour.

UPDATED information will be posted, once it comes available.
*********************************************************************************************************************
NATIONAL SILK TIE DAY

Rich Fox, Wade Groover, Rick Joyner, Kevin Buckwalter, Dennis Helfrich, George Mateyko
435 Enroute MX. Rhein Main Gremany

​** Can anyone provide the names of the other Enrouters?
Wade Groover saved the day.
Regarding the photo it was Mat Nickelson between me and Rick and Randy Williams standing next to Buckwalter. I'm trying to remember the last guy. I have to do some research.

Bob Precourt has added:
Individual in center with white reflective belt and cigarette in his right hand sure looks like Lt. Harry Decker. Worked in Job Control for awhile.

ANYONE IN CONTACT WITH THESE ENROUTERS
Kenneth Buckwalter (I left message for him)
Harry Decker
Dennis Helfrich
Mat Nickelson
Sure would be great if all these Enrouters, all attended the reunion.
*******************************************************************************************
ANYONE HAVE A QUESTION (please check the website first)


Stan Miller ---- stansvets@gmail.com
Reunion Co-Host
Webmaster