Rhein Main Air Base - 435th OMS ENROUTE MX SECTION
Years Assigned to RMAB 1960 - 2005
2019 Enroute Reunion
2019 -- 435th OMS ENROUTE REUNION
Gatlinburg, Tennessee
When: 8-13 October, 2019
Hotel: Greystone Lodge, 559 Parkway, (800) 451-9202
Rates: Room Type: Executive Queen/Queen -Non Smoking-River View
Date: 10/08/2019 10/09/2019 10/10/2019 10/11/2019 10/12/2019
Days: Tuesday Wednesday Thursday Friday Saturday
Rate: $115.00 $115.00 $115.00 $141.00 $141.00
Rooms: 30 30 30 30 30
NOTE Weekend (Friday & Saturday) Rate Change – Standard in the area.
Other room types may be available at a slightly higher rate.
Reservations: Call the hotel at the above 800 #. Specify "435th OMS"

Enroute Maintenance Reunion." Reserve the dates you desire. NOTE: the above rates are good for three days before until three days after the reunion (5-15 October 2019). BE SURE they specify 2019, NOT 2018. The first night will be charged to guarantee the reservation.
Cancellation: Reservations can be cancelled at no charge until 48 hours before the reservation. If cancelled later than 48 hours, a one night charge will be made. The first night charge will be refunded if reservation is properly cancelled earlier than 48 hours.

It is critical to make your reservations early. Rooms blocked for Enroute that are not guaranteed by a reservation will be released back to the hotels inventory on September 9, 2019. Enrouters who call after the block is released will be able to receive the group discount but will be subject to the hotels availability and the Greystone Lodge cannot guarantee the reservation being in the same location as rest of the group.

Room rates for this reunion include free parking, free wireless internet and deluxe continental breakfast featuring biscuits and gravy, every morning.
Trolleys covering various routes around the area are available right across the street from the hotel. This is the only location at which all the routes come together, so you have easy access to virtually any location. The best deal is available at the hotel front desk. Get an All-Day On & Off Trolley Pass for $2. The pass is good on all routes except the Pink/Dollywood and the Tan/National Park routes. Individual fares vary by route from 50 cents to $1 per trip, and exact change is required. The Yellow Route costs $1 for all day (exact change). www.gatlinburgtrolley.org
Just one of the many, many attractions to visit in the Ripley's Aquarium of the Smokies, right across the street from the hotel. As with every place in Gatlinburg, ask about the military rate. www.ripleyaquariums.com/gatlinburg/
The nearest large airport is Knoxville's McGee-Tyson Airport (TYS), approximately 40 miles from Gatlinburg. Watch the Enroute web site for transport information. Reunion planners are investigating options. www.flyknoxville.com/
Check out Gatlinburg and Pigeon Forge, TN, on the internet and see the excitement that is available for the entire family in this area.
Keep checking the Enroute web site for all the plans for the BEST Enroute Reunion EVER!
https://www.gatlinburg.com/
https://www.tripadvisor.com/Tourism-g60842-Gatlinburg_Tennessee-Vacations.html

http://www.attractions-gatlinburg.com/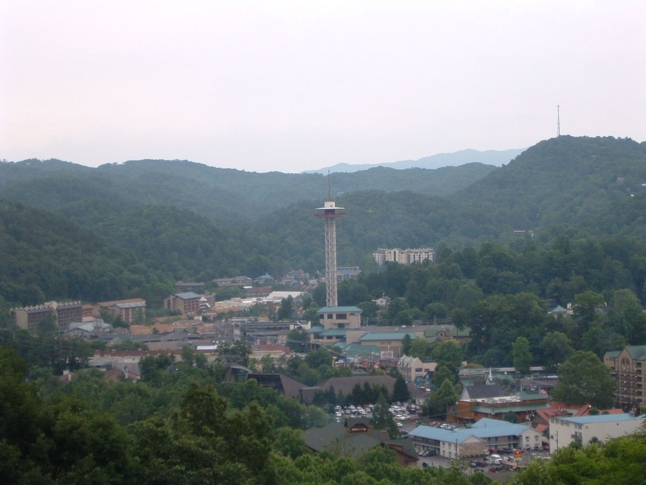 *******************************************************************************
A day trip to Oak Ridge is in the planning for our group to attend.

Oak Ridge "The Secret City" -- (Also known as the City Behind the Fence)
https://www.atlasobscura.com/places/the-secret-city
http://www.atomicheritage.org/location/oak-ridge-tn
https://www.nps.gov/mapr/oakridge.htm
https://www.tripadvisor.com/Attractions-g55242-Activities-Oak_Ridge_Tennessee.html