Norm Collins July 13, 1945 - December 19, 2019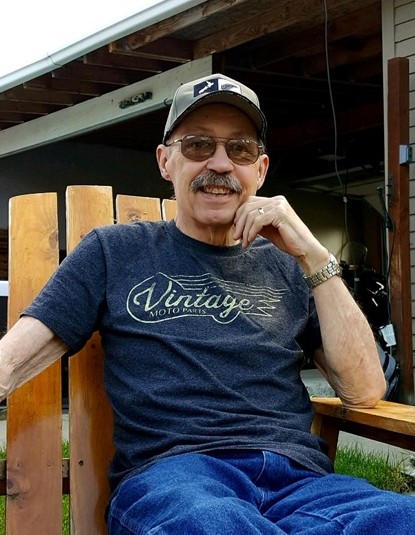 Norman Albert Collins was born on July 13, 1945 in Hamilton Ontario Canada. He passed on Dec.19, 2019 with family at his home in Everett, WA.
Norm was a DEVOTED motorcycle rider. It was one of his greatest joys, riding with this brother, Barry. He also enjoyed rebuilding MGB sports cars and had a vast love of music.
He is survived by his wife, Ann, 2 sons, 1 daughter, 4 grandsons, 1 granddaughter and 1 great granddaughter. Also 3 brothers, 1 sister, multiple nieces and nephews. Also friends and family US wide and worldwide.
Memorial services will be held on Saturday Feb.8th at 2pm at Messiah Lutheran Church; 9209 State Ave. Marysville WA 98270
Published at Funeral Alternatives, January 9, 2020
---
Many of us got to see Norm one last time at our 55-year Re
union just a few months earlier. That's Norm on the left:
Norm also appeared at a summer picnic or two.
Here he is at Edmonds City Park in 2017: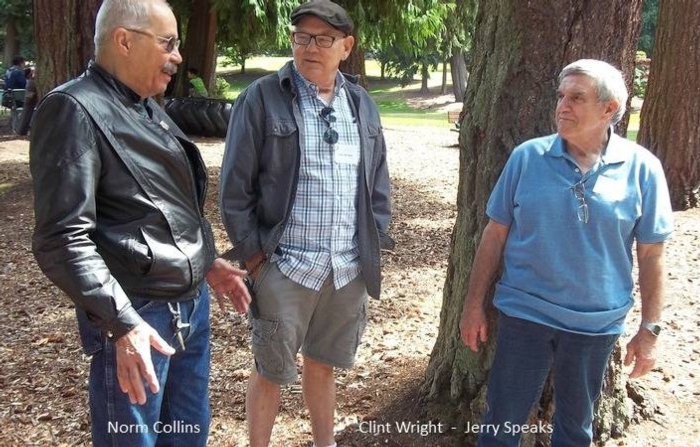 Rest in Peace Old Friend.
You will be missed.