Margaret Ann 'Margi' McFerren Schaffer August 25, 1946 - May 20, 2009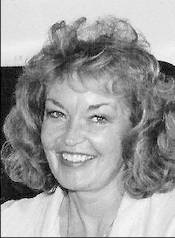 After a valiant two-year battle with cancer, Margi went home to be with her Lord and Savior on May 20, 2009 in Portland, OR, surrounded by her loving family and friends. She is survived by her son, Joe; daughters, Tammy and Betsy; sister, Nancy (Don); brother, Bill (Kiely); father of two of her children, Craig; aunt, Helen Anne; uncle, Jack; six grandchildren; three nieces; one nephew; one great-nephew; and numerous cousins.
Margi was born August 25, 1946 in Seattle, WA and grew up in Edmonds, WA, where she graduated from Edmonds High School in 1964. She attended North Seattle Community College, earning a degree in nursing. Margi began her nursing career at Stevens Hospital in Edmonds and retired from Group Health, where she worked in pediatrics.
After retirement, she moved to California and then Oregon to be near her daughter, son-in-law and grandchildren. Margi was a beautiful, vivacious woman who enjoyed many outdoor activities such as; summers spent roller skating around Green Lake, swimming in the Blue Stillaguamish River and spending time at the ocean beaches. She loved music, singing, flowers and keeping in touch with dear friends. Her hobbies included quilting, calligraphy and reading. Margi loved all animals, especially cats. She will be deeply missed by all who knew and loved her.