Rhein Main Air Base - (435th OMS) ENROUTE MX SECTION
Years Assigned to RMAB 1960 - 2005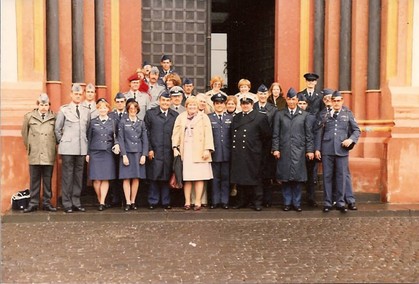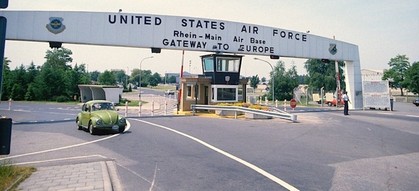 Ya'All Come Back Now

Congratulations
435th OMS ENROUTE MX SECTION WEBSITE
on being selected as a top
Air Force site!

Our editors have selected your site as an award winner! Military.com recognizes you and your efforts to connect, inform, and honor the military community. In appreciation, we would like to present you with our Distinguished Military Site Award.
Earning this award entitles you to display the award on your site.



2023 Enroute Reunion
LOCATION: Warner Robins, GA
Dates: 4-8 October 2023 (Mark your Calendars)
See 2023 Tab for information
***********************************
20XX Enroute "GERMANY" Reunion
ON HOLD DUE TO COVID RESTRICTIONS IN GERMANY
WALLDORF, GERMANY
*************************************
PAST ENROUTE REUNIONS
2022 Enroute Reunion
12-13 May 2022
Memorial Bench Presentation
USAF NATIONAL AIR MUSEUM
WPAFB, ON

********************************

2021 Enroute Reunion
Mr. and Mrs. David Oxley -- 2021 Enroute Honorary Reunion Hosts
O'Fallon, IL
Dates: 7-10 October 2021


**************************************
October 09-13, 2019
We had our 2019 Enroute Reunion in Gatlinburg, TN.
Hosted by Mr. & Mrs. Floyd Johnson -- SUPERB Reunion.
I'm still getting compliments on this OUTSTANDING Reunion.

2019 Enroute Reunion
***************************************************
September 27-30, 2018
We had our 2018 (Combined) Enroute & Rhein Main Veterans Reunion in Helen, GA.
Hosted by Stan Miller -- SUPERB Reunion.
October 4-8, 2017
We had our 2017Enroute Reunion in San Antonio, TX, hosted by Russ Brown, who did an OUTSTANDING JOB hosting.

**********************************************
OCTOBER 2015
We had our 2015 Enroute Reunion in Fort Walton Beach (Florida) and everyone had a superb time.

JIM "As Ever" WARREN did a SUPERB job on the reunion. Thanks Jim, for the OUTSTANDING JOB. Everything was perfect.


NOTE: Businesses please do NOT contact us.
If we want your help, we will contact you.
I'm tired of the literally hundreds of hotels and businesses contacting
me wanting to host our next reunion and/or sell your garbage.
You will not like the responses you will be getting.

2017 Enroute Reunion
San Antonio, Texas
Russ Brown
OUTSTANDING JOB
**********************************************************
2015 Enroute Reunion
JIM "As Ever" WARREN did a SUPERB job on the reunion.
*********************************************************************
2013 Enroute Reunion
San Antonio, Texas
Floyd Johnson and Russ Brown
OUTSTANDING JOB
2013 Enroute Reunion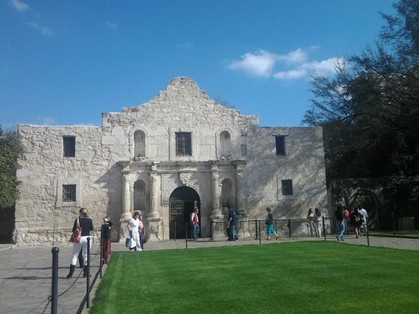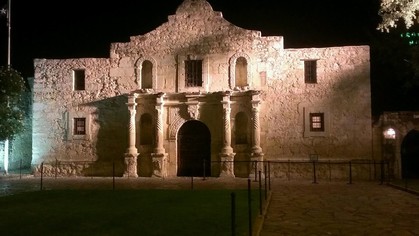 BALD EAGLE STANDING GUARD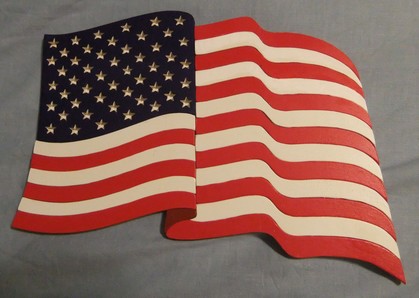 Chief Jolly Rogers presented this homemade flag to Stan Miller
During 2011 Enroute MX Reunion
for Stan's dedication for preserving the 435th OMS Enroute Legacy.
Many THANKS & SINCERELY appreciated Chief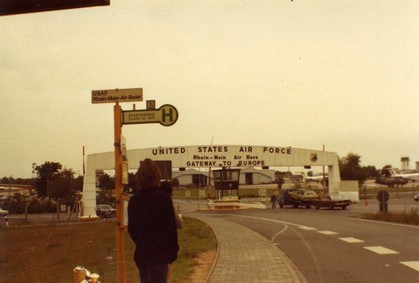 How Many Times Did You Wait For The Flughafen Bus
AUF WEIDERSHEN
C5 parked at the Tower
Rhein Main History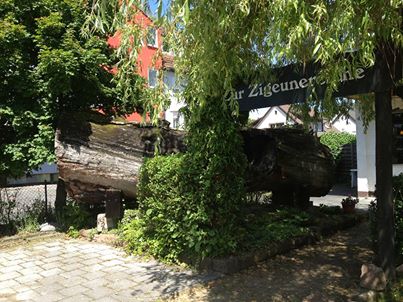 The Log in Waldorf
Dover AFB AIR MUSEUM
Home of the 1st C-141 built
Dover AFB Air Museum
C-141A Starlifter, 61-2775, was the very first ever built and had its maiden flight on 17 December 1963, the 60th Anniversary of the Wright Brothers first flight. It spent its entire career as a test aircraft in numerous programs.
ENROUTERS
SAN ANTONIO, TX
Reunions bring friends back together.
Hi Stan, thought I would let you know I was out in Los Angeles for business last week. Simon Monk, Pete Bischofberger and I got together again. It was good to catch up again. People come and go but it seems like the old Enroute bonds still endure. Dan Hickox
Chris "Shupe" Hunter found Jerry Ross this past week and spoke with him.
"I spoke with Jerry Ross tonight and it was like the last time we spoke was yesterday,
though it was 27 years ago..."
I would like to encourage ALL Enrouters to join this outstanding website.
When you see and remember the bonds so many of us have from so many years ago, it tugs at your heartstrings and brings back so many wonderful memories. Rhein Main was my best assignment due to the outstanding friends I had during my assignment. Chris "Shupe" Hunter
2011 DOVER AFB, DE
Reunions bring friends back together.
2011 Enroute Reunion - Dover DE
2011 Enroute Reunion - Dover DE
B FLIGHT -- 2009 Enroute Reunion
Group Photos -- 2009 Enroute Reunion
Some of our members are now using Facebook. You can find them: 435th OMS Enroute 1968-2005. Please invite more members to join both our website and Facebook profile. This is a direct link to it.
YOUR HELP IS NEEDED TO LOCATE BILLY RUSSELL
SRA Billy Russell worked in the 435th OMS Supervision
Rhein Main AB, Frankfurt, Germany 1979-1982
William "BILLY" Russell
Rhein Main AB, (Frankfurt), Germany, 1979-1982
I think Rhein Main was Billy's first assignment.
His current age would be 45-50
POSSIBLY FROM TENNESSEE
"ENROUTER" FRIENDSHIPS
Everlasting friends can go long periods of time without speaking and never question their friendship. These types of friends pick up like they just spoke yesterday, regardless of how long it has been or how far away they live, and they don't hold grudges. They understand that life is busy but you will ALWAYS LOVE them.
AIRSPEED AS 57 "AMBASSADOR" (Tower Building)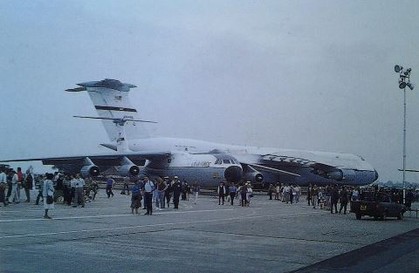 ALL MILITARY FOLKS
I highly recommend you join the following website
TWS = Together We Served
Has fantasitc military information.
(I would appreciate you tell them I recommended their website)
http://airforce.togetherweserved.com/usaf/newsletter2/25/newsletter.html
A veteran - whether active duty, retired, or national guard or reserve - is someone who, at one point in his or her life, wrote a blank check made payable to "The United States of America", for an amount of "up to and including my life." That is an honor, and there are way too many people in this country who no longer understand it. -- Author unknown"
Please contact: Stan Miller, for additional details

Find your Military Friends
For Additional Information regarding Vet Friends.com
Contact Adam Moore at Amoore@vetfriends.com