Previous Reunions
Who Remembers This Day?
A Special Day in 1959
---
Here is a little "Slide Show" from the Mini Reunion at High Hampton
- September 2007-
Click to View
---
1999 The 40th Reunion at Union Terminal
Can You Identify These Faces?
On this page we would like to develop a collection of photos from past gatherings. Do you have any that you would like to post ? Send them and we will get them on the Site. In the future we hope to allow your direct posting.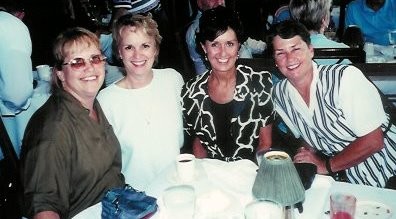 Brunch at Review 1999- Four Special Ladies