C A Johnson High School Class 67'

1967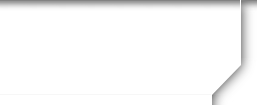 Lydia O'Bryant Ham
Profile Updated:
March 27, 2017
| | |
| --- | --- |
| Residing In: | West Columbia, SC USA |
Children:
Rosilyn Ham, 1993
Charles Ham, 1995
Derek Brown, 1970
Comments:
UPDATE: I now live in Columbia, SC and I am working on a new project for single mothers. In addition, I am seeking professionals interetsed in becoming a part of a dynamic venture as workshop leaders bringing their own areas of expertise to the forefront.

Since 1967, I have been blossoming into a being a more spirtually based human being and enjoying the beauty of life. This is my most important venture, not what professional acheivements, I have made. I have generally been successful in most endeavors. My base employment prior to becoming a Chaplain at the Presbyterian Hospital in Charlotte is that of a social work administrator. I managed a one-of-a kind addction and research program for pregnant and addicted women, and drug exposed infants.

Previously, I managed a neighborhood based community program for the Diocese of Pittsburgh. Prior to moving to Pittsburgh. I managed the SC Dept. of Juvenile Justice Program in Lexington County. l enjoy my international mission work, and serving on a disaster response team, being a Chaplain and serving God. Being a blessing in all that you do.
School Story:
I remember my classmates fondly. The joking, the fun, who was with who, the bonding of friends, the wonderful teacher who cared to push us to be somebody. My funniest memory was when Charlie Neal, Richard Wilson and Larry Mickens at least one of them "broke wind" in the gym during a basketaball game and the odor was so bad it cleared out that whole side of the top bleaches. Of course Charlie blamed it on Richard. It was so hilarious. Next, I remember the sophmore class getting band from ever going on a field trip because of what happened at Maggie Valley, NC. Last, I remember when Ms. Craft, History teacher would walk down the halls she would 'part the waters'... everybody would move out of her way. These were the most memorable times of my life. Good and bad we were the best of the best, sent out to conquer the world and we all carved out our only nitch in our own individual ways. There will never be a better class than what we had!