Crystal Lake Community High School

Class Of 1970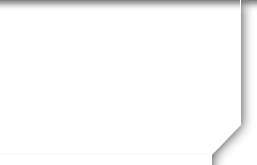 Message Forum
Welcome to the Crystal Lake Community High School Message Forum.
The message forum is an ongoing dialogue between classmates. There are no items, topics, subtopics, etc.
Forums work when people participate - so don't be bashful! Click the "Post Message" button to add your entry to the forum.
06/17/20 05:01 PM
#2

Hi Cindy & Marty,

So sorry to hear this news, but it is probably the right decision. Perhaps more people will come next year. when the virus will be under control. Here in Marion County MO we've only had 9 cases. Of those 9 only 2 had to be hospitalized and are back home. Thanks for all your work. .

Fondly,

Geri Lortie Graves
06/18/20 04:51 PM
#3

Yeah, sorry to hear that. I hope everyone stays well and we all meet next year
12/30/21 08:40 AM
#4

I just opened my email and saw a message that I thought was from Mike Tipps. But it was his obituary. Mike was my "steady boyfriend' Sophomore year and we recently began communicating via Facebook. We last messaged each other a couple of weeks before he got sick. I'm feeling so very sad. He was a truly nice guy; in high school and as a 69 year old grandfather. I'm heartsick, but grateful that I knew him.

Janice Luttrell
12/31/21 12:07 PM
#5

I was at the visitation for Mike Tipps last night. It was nice to see his brothers Jeff and Randy again. I considered Mike as one of my best friends from junior high thru high school. Played in a band together and did a lot of foolish things which landed us in the detention hall. That was a very nice message about Mike. Thank you Janice.
12/31/21 06:44 PM
#6

Folks,

Glad this year is ending, but for me with a sad note. My good friend, and classmate Rick "Sid" Sabatka, lost his battle with MS, and passed on 2 weeks ago. He was better at keeping in touch than I have been, and I will miss him dearly. His obituary: https://www.davenportfamily.com/obituary/RichardSid-Sabatka. Services will be Thursday 06Jan2022, 11am at Davenport Funeral home. Sid had reached out in mid November, we texted & talked, and we were looking forward to a class reunion zoom about now. For all, best wishes for New Year, stay healthy, and contact your friends. We all could use some positive feedback.
01/01/22 03:54 PM
#7

I'm always saddened when I hear of the passing of our classmates, but none more than hearing about Sid. Sorry that I never stayed in touch, we were good friends in high school. Richard, it is great to hear your voice here. As the years have passed I remember less and less of our time together at CLCHS :) - but I remember you, Sid and Pete with great fondness. Hope you are doing well old friend!
01/20/22 03:00 PM
#8

Oh dear, I just learned that Mary Baechle, the German teacher passed away recently. She was one of the best teachers I had.
04/24/22 07:39 PM
#9

Unsure if I have missed the date of the reunion. Was it announced. Thanks, Jeanne
05/21/22 09:35 AM
#10

Very sad to learn about the passing of Chuck Moerdick. I didn't know him well in high school, but he was my neighbor in CL in the early 2000's, and I would run into him at the McDonald's on Rt. 14 that he managed. He was a very friendly, nice guy.