Crystal Lake Community High School

Class Of 1970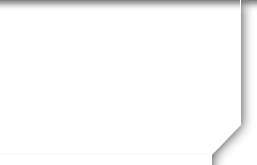 Cindy Lester Powers
Profile Updated:
June 19, 2022
| | |
| --- | --- |
| Presently residing: | Woodstock, IL USA |
| | |
| --- | --- |
| Occupation: | Retired Travel Agent |
Children:
Bradley, born 1980 - wife, Brittney
Valerie, born 1980 - husband, Brandon
Brian, born 1983 - More…

wife, Lindsey
Number & names attending in 2022:
2
Married? How long?
Yes, 1978, 44 years in October
Grandchildren:
9 Grandchildren:
Arianna Makala, 15 1/2 yrs.
Alysa Kalani, 13 yrs.
Jaxson Daniel, 10 yrs.
Breighan Paige - 9 1/2 yrs
Bryce David - 9 yrs.
Leon Francis - 8 yrs.
Oliver Daniel - 7 yrs.
Wesley Cole - 6 yrs.
Breckin Mitchell - 2 1/2 yrs.
What have you been doing since 1970?
Went to work full time out of CLCHS, took classes at MCC and attended travel school. Have been a Travel Agent for approx. 23 years!
Been married almost 44 years, raised 3 wonderful children and have 9 beautiful grandchildren! Have worked on and off over the years (when not chasing after my kids activities). We love to travel and have been all over and plan on doing much more. Life has been great! And hope it continues to be!
Unfortunately, COVID has hindered our traveling, however, we are now "snow-boarders" as my husband says, in Florida for 5-6 mos. of the year! No more snow for us!!!
School Story:
Have many fond memories of CLCHS. Too many to post....nor am I sure I want to! Probably had way too much fun!!
Where else have you lived?
Ohio, LITH & Woodstock....bought a condo in Ft. Myers for the winter months!!!
Still have family around Crystal Lake area?
Daughter in CL
Son in Woodstock
Mother in Grayslake
How often do you get back to Crystal Lake?
Often
Would you ever move back to Crystal Lake?
Yes
Do you still see/talk to/hang out with any classmates? Who?
Yes...many. Jeanette Madsen, Donna O'Hara, Jackie Harney, Connie Blyton, Deb Schauble, Julie Elsner Harney, Mary Lynn Schnell, Sue Hart Tonyan, Eileen Hurley, Sandy Magnuson Gervais, Anna Maria Barbosa (exchange student from Brazil), many more that I've run into over the years.
Unfilled "Bucket List" items?
Yes...MORE travel!!! Many more places to see and things to do!
What are your favorite memories of high school?
Hmmmm.....The Good Old Days!!! So many....too many to list! The many wonderful lifetime friends I made from CLCHS!! All the games, dances, parties, events.........
I loved it all!
High points of your life since high school?
My Family, my homelife, the friendships I've kept up, the traveling we've been able to do and of course GOLF! I've had 3 hole-in-ones! Life is GOOD!
What do you like to do in your spare time?
Time with my family & friends, golf & travel
Travel much?
As much as I can!
Favorite places to go?
Jamaica and anywhere tropical and near the sparkling turquoise waters of the ocean!
Places you want to go?
Many...More Europe, Ireland, Australia, South America, more of the caribbean islands, Maui and the Big Island, Tahiti, Bora Bora and Moorea. Just about everywhere!
Cool things you've done?
Jumped off a cliff into the ocean in Negril, Jamaica. Swam with the dolphins in Antigua and Ixtapa, Mexico. That was awesome! Kayaking in Kaui. Helicoptor rides in Oahu and Kaui. Ziplining in Costa Rica in February (2009). Another helicopter ride around Mt. McKinley / Denali National Park in Alaska in July (2009). River cruising the Blue Danube (2005) and the Cities of Lights (Paris to Prague - Oct/Nov 2013)! West Coast Journey - Portland, Oregon to Los Angeles, Sept, 2015, National Parks of the Southwest, 2016.....beautiful country we live in!! Glacier National Park and the Canadian Rockies, July 2019.....incredible! Huge highlight....Egypt, 2017.....Hot Air Balloon ride over the Valley of the Kings and the Nile! WOW....can't top that one!!!
Watched the sunrise with someone?
Yes, sunrise & sunset with my husband many times!
Done something you told yourself you wouldn't do?
Probably...I'll never tell!
Laughed until some kind of beverage came out of your nose?
Yes
Any gray hair yet?
Totally!
What would we be surprised to know about you?
Still as shy as ever, until I get to know you.
Favorite Foods?
Just about everything except sweets!
Favorite Drink(s)?
Bloody Mary's and Vodka Martini's w/garlic or blue cheese olives
Favorite Sports?
Playing Golf, watching any sport that my kids and grandkids are playing in!
Favorite Music?
All kinds except heavy metal & opera
Danced your heart out?
Yes
How do you relax?
Spend time with my family!
Golf, laying on a beach in the sun with my feet in the water (with a cocktail in hand, of course)!
I also tend to play on the computer alot! Go figure!
How do you see yourself in 10 years?
Retired, enjoying my children and grandchildren, golfing and TRAVELING with my husband!!
Any words of wisdom?
Cherish and enjoy life, live it to the fullest....it goes by way too quickly!