Elton Collegiate

50th Anniversary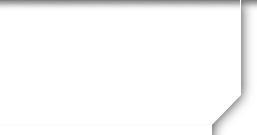 Time for Recess

Welcome to our playground! While you're taking recess, you can enjoy listening to music, viewing live concert and music videos, playing the jukebox, gaming in the arcade, or testing your memory.... Just scroll down and let the fun begin!
Albert Einstein Quotes Generator
Take the Genius Quiz! Just for Fun! Click Here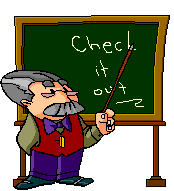 The Sheep Reaction game! kinda fun!
Test your reaction time! clickhere!
Cars We Drove
Click here for a neat video of the cars we drove!
Read The News That Happened on Your
Birthday or Any Other Time of Your Past
Tic-Tac-Toe made by Neave Games

Have you ever seen a clock like this one? http://www.poodwaddle.com/worldclock.swf



JUKEBOX
Click www.tropicalglen.com to play songs from 1978 or... from any other year
or genre listed. After choosing a song, press the back button to return
to this page.

Do you know the #1 song the day you were born? http://www.joshhosler.biz/NumberOneInHistory/SelectMonth.htm


Help Daffy Parachute:
Help Daffy score a perfect landing! Click here to begin:
http://www.bassfiles.net/parachute.swf




Air Force Test:
The object of the game is to move the red block around without getting hit by the blue blocks or touching the black walls. If you can go longer than 18 seconds, you are phenomenal! It's been said that the US Air Force uses this for fighter pilots. They are expected to go for at least two minutes. Good luck and click here to start: http://tinyurl.com/56t9u




Blocked:
This is a fun one! Try eliminating all the symbols by clicking on those that are adjacent to other symbols in the same color. As they get eliminated, the columns drop down; so, you need to think ahead. Give it a try by clicking here:
http://blocked.freeonlinegames.com/
LIVE CONCERT & MUSIC VIDEOS

Check out these videos of Aerosmith, the Eagles, Elton John, Elvis Presley, Jimi Hendrix, Journey, Pink Floyd, the Stones and more performing songs from our youth, by simply clicking on any of the links below. To view in full screen mode, click the bottom right button of the youtube video window. When done, press the back button to return to this page.... Rock on!

ABBA ~ Take A Chance On Me
https://www.youtube.com/watch?v=wdj06S-rwvc

AC/DC ~ Back In Black
https://www.youtube.com/watch?v=tXaZmY52gHM

Aerosmith ~ Back In The Saddle Again
https://www.youtube.com/watch?v=M7bVoXZOxvA

Aerosmith ~ Dream On
https://www.youtube.com/watch?v=t9r8T2pyvwU

Aerosmith ~ Sweet Emotion
https://www.youtube.com/watch?v=6yGCHPmfqT0

Aerosmith & Run DMC ~ Walk This Way
https://www.youtube.com/watch?v=RydW3JyReHE&feature=related

Ambrosia ~ Biggest Part of Me (1980)
https://www.youtube.com/watch?v=0QIWtY7gzvA

Ambrosia (David Pack) ~ How Much I Feel (2009)
https://www.youtube.com/watch?v=jW_cdFZvabs

Bachman Turner Overdrive ~ You Ain't Seen Nothing Yet (1974)
https://www.youtube.com/watch?v=7miRCLeFSJo&feature=related

Bad Company ~ Bad Company
https://www.youtube.com/watch?v=t0ryRksbQvU

Bad Company ~ Can't Get Enough (1974)
https://www.youtube.com/watch?v=z4sKdiWlLR8

Bad Company ~ Movin' On (2002)
https://www.youtube.com/watch?v=8Z784ETkZ6k

Bad Company ~ Shooting Star (1999)
https://www.youtube.com/watch?v=VoTW7E5Afp8

The Beatles ~ All You Need Is Love
https://www.youtube.com/watch?v=rLxTpsIVzzo

The Beatles ~ Come Together
https://www.youtube.com/watch?v=BJqNxKdgyqM

The Beatles ~ Can't Buy Me Love
https://www.youtube.com/watch?v=2LoYM5OWIqI

The Beatles ~ Don't Let Me Down
https://www.youtube.com/watch?v=riOnVUJAo3k

The Beatles ~ Get Back
https://www.youtube.com/watch?v=SVQxn3rIyco

The Beatles ~ Help
https://www.youtube.com/watch?v=ekAMFT9qBio&NR=1

The Beatles ~ Helter Skelter
https://www.youtube.com/watch?v=OM9KRpEkGfY

The Beatles ~ Hey Jude
https://www.youtube.com/watch?v=YXG83p2nkHw

The Beatles ~ I Wanna Hold Your Hand
https://www.youtube.com/watch?v=lfsvE4j4ExA

The Beatles ~ Let It Be
https://www.youtube.com/watch?v=4oZYqAeIdYk

The Beatles ~ Lucy In The Sky With Diamonds
https://www.youtube.com/watch?v=A7F2X3rSSCU

The Beatles ~ Penny Lane & Strawberry Fields
https://www.youtube.com/watch?v=eQ6LV5Sc3fk

The Beatles ~ Please Mr. Postman
https://www.youtube.com/watch?v=GuGgWRyhPsI

The Beatles ~ Revolution
https://www.youtube.com/watch?v=87yq372R4Ts

The Beatles ~ Ticket To Ride
https://www.youtube.com/watch?v=etjpcF2X_mY

The Beatles ~ Yellow Submarine
https://www.youtube.com/watch?v=mdeHYlfnd_g

The Beatles ~ Yesterday
https://www.youtube.com/watch?v=bdCjaiXmUb0

Bee Gees ~ Grease (1997)
https://www.youtube.com/watch?v=oxEtwtib7MM&feature=related

Bee Gees ~ How Can You Mend A Broken Heart (1974)
https://www.youtube.com/watch?v=FRydPshFb84

Bee Gees ~ How Deep Is Your Love (1997)
https://www.youtube.com/watch?v=RVTtr7xJbdA&feature=related

Bee Gees ~ Jive Talkin' (1979)
https://www.youtube.com/watch?v=_W42rMjYWlk

Bee Gees ~ Message To You (1973)
https://www.youtube.com/watch?v=EmI4Qh03IKM&feature=related

Bee Gees ~ Night Fever (1977)
https://www.youtube.com/watch?v=ETQ3U-a4x5k&feature=related

Bee Gees ~ Nights On Broadway (1975)
https://www.youtube.com/watch?v=tYmwGEAsz9I

Bee Gees ~ Stayin' Alive (1996)
https://www.youtube.com/watch?v=3M-LjxYLHQY&feature=related

Boston ~ More Than A Feeling (1976)
https://www.youtube.com/watch?v=IcsVPis1iNs

David Bowie, Annie Lennox, Queen ~ Under Pressure
https://www.youtube.com/watch?v=uMSGKMdusCM&feature=related

Boz Scaggs ~ Look What You've Done To Me
https://www.youtube.com/watch?v=tOyMpQQriY0&feature=related

Jackson Browne ~ Running On Empty (1979)
https://www.youtube.com/watch?v=bww2prhAWEA

Cher ~ Gypsies, Tramps & Thieves
https://www.youtube.com/watch?v=eWeezUxIzaE

Cher & Tina Turner ~ Makin' Music Is My Business
https://www.youtube.com/watch?v=lGNJJkhAzXY

Cher & Tina Turner ~ Shame, Shame, Shame
https://www.youtube.com/watch?v=Tt8pi-SE7FY

Chicago ~ Saturday In The Park
https://www.youtube.com/watch?v=nWxA3e9f6rY

Eric Clapton ~ Cocaine
https://www.youtube.com/watch?v=qYS732zyYfU

Eric Clapton ~ I Shot The Sheriff
https://www.youtube.com/watch?v=10qLYy6hiFQ&feature=related

Commodores ~ Sail On (1979)
https://www.youtube.com/watch?v=zg-ivWxy5KE&feature=related

Cowsills ~ Monday Monday (1969)
https://www.youtube.com/watch?v=p54SEJxjWZQ

Cowsills ~ Hair (This one's for Rinaldi)
https://www.youtube.com/watch?v=BFy-yzj02FE

Cowsills ~ The Rain The Park And Other Things (I Love The Flower Girl)
https://www.youtube.com/watch?v=Yi0CqIeLjkQ

Creedence Clearwater Revival ~ Born On The Bayou
https://www.youtube.com/watch?v=pAVhKjsImeI&feature=related

Crosby, Stills & Nash ~ Southern Cross (1982)
https://www.youtube.com/watch?v=HlVNod_krsM

Charlie Daniels Band ~ The Devil Went Down To Georgia
https://www.youtube.com/watch?v=nWPX5nr6esM

Def Leppard ~ Pour Some Sugar On Me (1987)
https://www.youtube.com/watch?v=xPy2BggZP5I

John Denver & Mama Cass Elliot ~ Leaving On A Jet Plane (1972)
https://www.youtube.com/watch?v=7BuwB0w0DKI

Doobie Brothers ~ Black Water (1996)
https://www.youtube.com/watch?v=KqZ95a249p0&feature=related

Doobie Brothers ~ China Grove (1974)
https://www.youtube.com/watch?v=DTCyO9MpGUM&feature=related

Doobie Brothers ~ Listen To The Music (1975)
https://www.youtube.com/watch?v=l9ojOCjBvUY

Doobie Brothers ~ Long Train Running (1978)
https://www.youtube.com/watch?v=CHdgyinhKhU

Eagles ~ Hotel California (2004)
https://www.youtube.com/watch?v=bsnuwnqCakA

Eagles ~ One Of These Nights (2004)
https://www.youtube.com/watch?v=94bL91pazq4

Eagles ~ Take It Easy (1973)
https://www.youtube.com/watch?v=OPospvRqP_s

Earth, Wind & Fire ~ September (1978)
https://www.youtube.com/watch?v=iknEJf9cPeY

Electric Light Orchestra ~ Evil Woman
https://www.youtube.com/watch?v=2xphpdgQSOQ

Electric Light Orchestra ~ I Can't Get It Out Of My Head (2001)
https://www.youtube.com/watch?v=v_MJ7SsP_QY

Fleetwood Mac ~ Go Your Own Way (1997)
https://www.youtube.com/watch?v=0GN2kpBoFs4

Fleetwood Mac ~ The Chain (1987)
https://www.youtube.com/watch?v=GBWp6Us3oEc&feature=related

Fleetwood Mac ~ Landslide (1997)
https://www.youtube.com/watch?v=f46rv5EWbAU

Fleetwood Mac ~ Sara (1979)
https://www.youtube.com/watch?v=8IVCtdQke-w

Foghat ~ Slow Ride (1993)
https://www.youtube.com/watch?v=vx4ry-db9dA

Foreigner ~ Feels Like The First Time (1993)
https://www.youtube.com/watch?v=NpeahgdzYp4

Foreigner ~ Head Games (1993)
https://www.youtube.com/watch?v=ygBtqWOLE74&feature=related

Peter Frampton ~ Baby I Love Your Way
https://www.youtube.com/watch?v=BmjFk7i4hyg&feature=related

Peter Frampton ~ Do You Feel Like We Do (1975)
https://www.youtube.com/watch?v=j2UdR4fwBVg

Marvin Gaye ~ Let's Get It On (1980)
https://www.youtube.com/watch?v=s7eTOnNBwYU

Andy Gibb ~ I Just Wanna Be Your Everything (1977)
https://www.youtube.com/watch?v=S-xfFqWaK1s

Grease ~ Summer Nights
https://www.youtube.com/watch?v=nDsUpCo26dE

Guess Who ~ American Woman
https://www.youtube.com/watch?v=DZVzH5yBFQA

Heart ~ Barracuda (1978)
https://www.youtube.com/watch?v=QkJj68xSI90&NR=1

Heart ~ Crazy On You (1976)
https://www.youtube.com/watch?v=4gpNqB4dnT4&feature=related

Heart ~ Magic Man (1976)
https://www.youtube.com/watch?v=cYjgh-znxB4&feature=related

Jimi Hendrix ~ All Along The Watchtower (1970)
https://www.youtube.com/watch?v=WiSfy-hapiw

Ides Of March ~ Vehicle
https://www.youtube.com/watch?v=_EBMo8xHGNs

Michael Jackson - Ben
https://www.youtube.com/watch?v=aSqo17o2a1w&feature=related

Michael Jackson - Billy Jean
https://www.youtube.com/watch?v=En-cHBv7UpA

Michael Jackson - Don't Stop 'Til You Get Enough
https://www.youtube.com/watch?v=4_hz2am90Hk

Michael Jackson - Rock With You
https://www.youtube.com/watch?v=7hK3Y1Ehv9c

Michael Jackson - Thriller
https://www.youtube.com/watch?v=AtyJbIOZjS8

The Jackson 5 ~ Dancing Machine
https://www.youtube.com/watch?v=l8d3abOsHr4

The Jackson 5 ~ Enjoy Yourself (1976)
https://www.youtube.com/watch?v=3BbUEuD4RMY

Jethro Tull ~ Locomotive Breath (1978)
https://www.youtube.com/watch?v=gdz_G1VGJ4c

Elton John ~ Benny & The Jets (1973)
https://www.youtube.com/watch?v=j0WCQadt864

Tom Jones ~ Back In Love Again (1978)
https://www.youtube.com/watch?v=Urv3re-rb08

Janis Joplin ~ Maybe (1969)
https://www.youtube.com/watch?v=w66Wx_Wfn-A

Journey ~ Wheel In The Sky (1979)
https://www.youtube.com/watch?v=EJ7mEff3_Nk

Kansas ~ Carry On Wayward Son (1976)
https://www.youtube.com/watch?v=CB17uWuBrL0&feature=related

KISS ~ Rock And Roll All Nite (1978)
https://www.youtube.com/watch?v=X7Vxytl20lc

Gladys Knight & The Pips ~ Midnight Train to Georgia (1973)
https://www.youtube.com/watch?v=v78-ftcqpNw

Led Zeppelin ~ Stairway To Heaven (1976)
https://www.youtube.com/watch?v=0kNEo8OxrT8

Led Zeppelin ~ Trampled Under Foot (1975)
https://www.youtube.com/watch?v=yO_EgW1zxWQ&feature=related

John Lennon ~ Imagine (1971)
https://www.youtube.com/watch?v=d1O4XoKB_MA&feature=related

John Lennon ~ Instant Karma
https://www.youtube.com/watch?v=EqP3wT5lpa4

Lynryd Skynryd ~ Sweet Home Alabama
https://www.youtube.com/watch?v=IwWUOmk7wO0&feature=related

Manfred Mann's Earth Band ~ Blinded By The Light (1976)
https://www.youtube.com/watch?v=sRtAJy2nFVM

Johnny Mathis & Deniece Williams ~ Too Much Too Late (1978)
https://www.youtube.com/watch?v=IM39yIKoSo4

Ted Nugent ~ Free For All (1978)
https://www.youtube.com/watch?v=kzMaO4PlZck

Tom Petty & The Heartbreakers with Stevie Nicks ~ American Girl (2006)
https://www.youtube.com/watch?v=y1guCaAHlCU&feature=related

Tom Petty & The Heartbreakers with Stevie Nicks ~ I Need To Know (2006)
https://www.youtube.com/watch?v=_mEWuf056dM&feature=related

Tom Petty & The Heartbreakers ~ Listen To Her Heart (2006)
https://www.youtube.com/watch?v=9RTrQ1WDVQY&feature=related

Pink Floyd ~ Another Brick In The Wall
https://www.youtube.com/watch?v=4Oy8eI75t1I

Player ~ Baby Come Back
https://www.youtube.com/watch?v=Hn-enjcgV1o&feature=related

Elvis Presley ~ Burning Love
https://www.youtube.com/watch?v=DcJac6OykfM

Elvis Presley ~ In The Ghetto


Michael Jackson - Thriller
Ambrosia ~ Biggest Part of Me (1980)
https://www.youtube.com/watch?v=0QIWtY7gzvA

Ambrosia (David Pack) ~ How Much I Feel (2009)
https://www.youtube.com/watch?v=jW_cdFZvabs

Bachman Turner Overdrive ~ You Ain't Seen Nothing Yet (1974)
https://www.youtube.com/watch?v=7miRCLeFSJo&feature=related

Bad Company ~ Bad Company
https://www.youtube.com/watch?v=t0ryRksbQvU

Bad Company ~ Can't Get Enough (1974)
https://www.youtube.com/watch?v=z4sKdiWlLR8

Bad Company ~ Movin' On (2002)
https://www.youtube.com/watch?v=8Z784ETkZ6k

Bad Company ~ Shooting Star (1999)
https://www.youtube.com/watch?v=VoTW7E5Afp8

The Beatles ~ All You Need Is Love
https://www.youtube.com/watch?v=rLxTpsIVzzo

The Beatles ~ Come Together
https://www.youtube.com/watch?v=BJqNxKdgyqM

The Beatles ~ Can't Buy Me Love
https://www.youtube.com/watch?v=2LoYM5OWIqI

The Beatles ~ Don't Let Me Down
https://www.youtube.com/watch?v=riOnVUJAo3k

The Beatles ~ Get Back
https://www.youtube.com/watch?v=SVQxn3rIyco

The Beatles ~ Help
https://www.youtube.com/watch?v=ekAMFT9qBio&NR=1

The Beatles ~ Helter Skelter
https://www.youtube.com/watch?v=OM9KRpEkGfY

The Beatles ~ Hey Jude
https://www.youtube.com/watch?v=YXG83p2nkHw

The Beatles ~ I Wanna Hold Your Hand
https://www.youtube.com/watch?v=lfsvE4j4ExA

The Beatles ~ Let It Be
https://www.youtube.com/watch?v=4oZYqAeIdYk

The Beatles ~ Lucy In The Sky With Diamonds
https://www.youtube.com/watch?v=A7F2X3rSSCU

The Beatles ~ Penny Lane & Strawberry Fields
https://www.youtube.com/watch?v=eQ6LV5Sc3fk

The Beatles ~ Please Mr. Postman
https://www.youtube.com/watch?v=GuGgWRyhPsI

The Beatles ~ Revolution
https://www.youtube.com/watch?v=87yq372R4Ts

The Beatles ~ Ticket To Ride
https://www.youtube.com/watch?v=etjpcF2X_mY

The Beatles ~ Yellow Submarine
https://www.youtube.com/watch?v=mdeHYlfnd_g

The Beatles ~ Yesterday
https://www.youtube.com/watch?v=bdCjaiXmUb0

Bee Gees ~ Grease (1997)
https://www.youtube.com/watch?v=oxEtwtib7MM&feature=related

Bee Gees ~ How Can You Mend A Broken Heart (1974)
https://www.youtube.com/watch?v=FRydPshFb84

Bee Gees ~ How Deep Is Your Love (1997)
https://www.youtube.com/watch?v=RVTtr7xJbdA&feature=related

Bee Gees ~ Jive Talkin' (1979)
https://www.youtube.com/watch?v=_W42rMjYWlk

Bee Gees ~ Message To You (1973)
https://www.youtube.com/watch?v=EmI4Qh03IKM&feature=related

Bee Gees ~ Night Fever (1977)
https://www.youtube.com/watch?v=ETQ3U-a4x5k&feature=related

Bee Gees ~ Nights On Broadway (1975)
https://www.youtube.com/watch?v=tYmwGEAsz9I

Bee Gees ~ Stayin' Alive (1996)
https://www.youtube.com/watch?v=3M-LjxYLHQY&feature=related

Boston ~ More Than A Feeling (1976)
https://www.youtube.com/watch?v=IcsVPis1iNs

David Bowie, Annie Lennox, Queen ~ Under Pressure
https://www.youtube.com/watch?v=uMSGKMdusCM&feature=related

Boz Scaggs ~ Look What You've Done To Me
https://www.youtube.com/watch?v=tOyMpQQriY0&feature=related

Jackson Browne ~ Running On Empty (1979)
https://www.youtube.com/watch?v=bww2prhAWEA

Cher ~ Gypsies, Tramps & Thieves
https://www.youtube.com/watch?v=eWeezUxIzaE

Cher & Tina Turner ~ Makin' Music Is My Business
https://www.youtube.com/watch?v=lGNJJkhAzXY

Cher & Tina Turner ~ Shame, Shame, Shame
https://www.youtube.com/watch?v=Tt8pi-SE7FY

Chicago ~ Saturday In The Park
https://www.youtube.com/watch?v=nWxA3e9f6rY

Eric Clapton ~ Cocaine
https://www.youtube.com/watch?v=qYS732zyYfU

Eric Clapton ~ I Shot The Sheriff
https://www.youtube.com/watch?v=10qLYy6hiFQ&feature=related

Commodores ~ Sail On (1979)