45th REUNION Pics-p.1
Friday night event at The Neusiok Cabin: 45th Reunion, June 2009
Jane Ann sent the following photos:
Allyson Bullock Sugg and daughter Grace.
Hubert Parrott, Brenda Katz Murphy, and Lorraine Williams Efird.
Al and Rebecca Wilder & Hollis and Nancy Walker.
Hynda Brody Dalton, Hyman Stadiem, Frances Temple Civils, Dianne Stadiem,
Lorraine Williams Efird, John Civils, Debbie Hudock, Hubert Parrott
Bert Sult, Jerry and Gloria Best.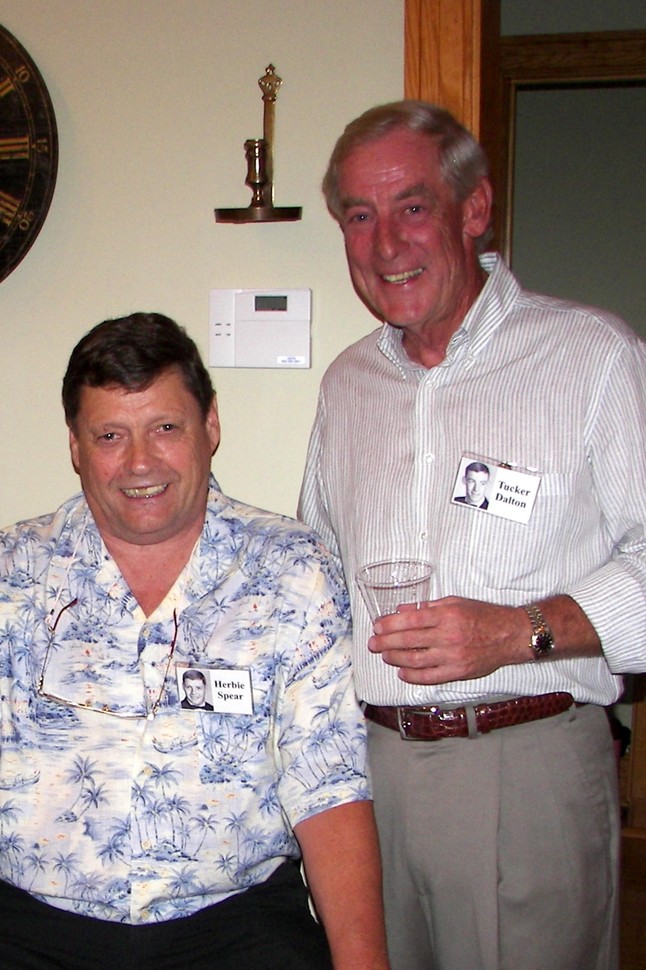 Herbie Spear and Tucker Dalton.
Clark Sugg, Allyson Bullock Sugg and Francis and Grace Sugg, and Krista Unterzuber Slane.
Teena Wilkerson Williams and Billy Paulsen.
MORE PHOTOS !!! Allyson sent the following Picasa Web album. Click on the following link, choose "slideshow," and enjoy!!!! (also includes pictures of the Saturday BBQ ).
picasaweb.google.com/mercsabg/GraingerReunion1