Sloane Grammar School boy, if you seek your memorial,
look around you.




DON'T FORGET!! -
PLEASE CHECK THE ANNOUNCEMENTS BOARD AT THE FOOT OF THIS PAGE FOR ANYTHING IMPORTANT and, after you Log In, the CALENDAR OF EVENTS PAGE FOR DETAILS OF FORTHCOMING EVENTS.
If you're having trouble logging in because you've forgotten your Password, click on Forgot Password? inside the Classmate Login box that appears after you click Sign In and you'll be Emailed a link to reset it.

You'll find other helpful tips under REMINDERS below.



The Sloane


Hello and Welcome to

Mark Foulsham's

Sloane Grammar School website
If I built it I knew you would come

A School that invited loyalty
(Quote by Don Wheal)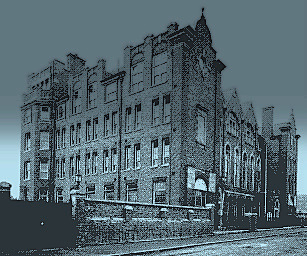 Gone But Not Forgotten
'Men are we, and must grieve when even the shade
Of that which once was great is pass'd away.'

William Wordsworth
On the Extinction of the Venetian Republic

You may think you're done with the past but the past isn't done with you!

"The merits of a school are judged as much by the men it produces as by their achievements as boys" -
(Old Cheynean D.J. Cowie, March 1929)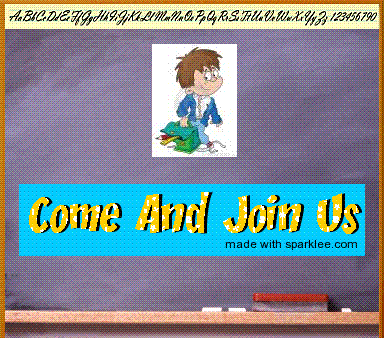 Register and link up with old school friends again and become part of Sloane Reunited.
If you were a pupil or member of staff at Sloane you qualify to register for the website. Click on Missing Classmates at the top of this page to see if we've been expecting you. If you see your name click on it and follow instructions. If your name's not there click on BECOME A MEMBER to learn more and then click the ADD NAME button to start the ball rolling or click Contact Us at the top of the page, read what you see then complete the box at the bottom of that page to ask me to add your name to the list.
It's Free, it's Easy, it's Secure
and
You're Never Alone As A Sloane

If you're a member, click on an image (



) at the top for more.

Here's what you'll find -

= Messages waiting for you. The red bubble shows how many.

= Website activity. Check for things you may have missed.

= Member functions like Profile, Contact, and Password changes.

AND -

If you're already a member please remember to keep your Email address up to date using Edit Contact Info, to be found by clicking on

the image at the top of the page.

Please don't forget to use the Notify Me page under the

image to make selections that will help you keep in touch as well as help you enjoy all the website has to offer.

You may already have the latest version of Adobe Flash Player but your browser no longer uses it automatically and it will not be supported at all after 31st December, 2020. From that date Google has confirmed it will completely block Flash from being able to run under the Chrome browser as will Mozilla for their Firefox browser and Microsoft for Internet Explorer and Edge. The Members Online feature uses Flashplayer (as do some animations and slideshows) so if it can't be seen clearly in the bottom right of your Home Page, click your mouse on what you can see and you'll be prompted to run Flashplayer. Agreeing will see the Members Online window re-appear. The same applies to animations and slideshows that don't show automatically. Use your Search Engine to search the web for how you allow Flash automatically in the browser you use but some browsers will ignore your choice anyway if you've chosen 'Allow', others, like Opera or Brave, will not. To check how this site handles Flash, click on the Padlock or Not Secure wording that precedes this website's Domain Name in your browser's Address Bar and set Flash to Allow or Ask (default). Click on Site Settings and under Permissions it also shows the same choice. HTML5 (Hypertext Markup Language) is the likely replacement for Flash and hopefully, this website will be converted to it before the deadline for the loss of Flash.

Please remember to Log Out when you leave the site by using the Log Out button to be found under the

image at the top of the page.


AND FINALLY, IF AT ALL POSSIBLE, -
Please let a close relative know of your participation in the Sloane website and show them how to use the Contact Us page to notify me in the sad event of your death. Not only will this allow me to notify other members, it will also put a stop to any website generated emails finding their way to your Inbox. Thank you.
Come on in!
Don't be late!
This is one detention
You'll be pleased to take.


A WARM WELCOME

to fellow Cheyneans and passers-by, from the Official Sloane Grammar School 1919-1970 Old Cheyneans and Friends web site.
Mark Foulsham, at Sloane 1963-70, created this site in August 2008 to record for posterity all that I can, and for all those who attended Sloane or simply have a Sloane connection, to share and enjoy. Feel free just to browse or, if you feel you qualify to join us, make full use of the site by becoming a Registered Classmate. Click on the Click Here to Register button above to start the registration process. It's Free!
I'll also be happy to send a personal invitation to anyone else with a Sloane School Chelsea connection who you think might like to join us. Just enter their Email address in the MISSING CLASSMATES box to your right and click Send Invite.
We may not understand why but memories of our days at Sloane remain with us while others do not. Whether they're good or they're bad, I'd like to give all old boys the opportunity to keep those memories alive.

Aspirations and Objectives

Sloane never had a motto and although our school badge is based on the lion rampant and boar's head of the Cadogan family crest their motto, Qui Invidet Minor Est or He That Envies Is Inferior, is not really appropriate so I'll adopt the one to be found on the Coat of Arms of the Royal Borough of Kensington and Chelsea as it suits us nicely -

Quam Bonum In Unum Habitare

(What A Good Thing It Is To Dwell Together In Unity)
It is hoped, in some small way, to be able to have similar objectives to those stated for the first issue of The Cheynean in December 1926 -

"To record faithfully the major activities of the School, to promote and foster a corporate spirit in the School, to excite a greater keenness both in the games and in other phases of its social life, and to serve as a link between present members of the School and the Old Cheyneans". -

and also to bring together, once again, old friends and classmates, and those of us who have outlived the school and share a common interest in its history and its future.
Sadly, I've no memory of having ever sung or even heard a school song but apparently one was written by music Master Mr Seymour Dicker in 1928, and was first sung in July of that year by pupil J E Bush. What became of it after that first performance is a mystery but it contained the lines -
"Salve, the School and its scholars so keen,
Long may they keep its memory green."
If you've any memories of Sloane you'd like to share, use the Contact Us page to send them in and, whilst you're there, register for the site as well.

Once you've registered, you can activate the Instant Messaging feature that allows you to hold a 'real-time' online conversation with anyone else who has logged on to the website. You can also send a message to someone else on the site via the Message Centre or by using their Profile. Click on their name on the Classmate Profiles page then click on the red 'Send ? a private message' at the top of their Profile.

After you've registered, why not take a look at all the Classmate Profiles ? Even if you don't know the person involved, the information they've put on their Profile can be interesting, illuminating and fun, and often brings back memories of something you thought you'd forgotten about.
If, at any time after becoming a member, you're unsure about anything click on this Using This Site link for an explanation or contact me direct via the Contact Us page.
* * * * * * * *

Why Not Take a Look at Where your Classmates are Living?

Find out the Postcode of a Classmate from their Profile (if they've agreed to let everyone know it) then Click on the link below, enter the details where it says 'Address', then Click on 'Go'. Not every country is covered yet and those that are have limited coverage, but it's worth a try.
Here's the link. Have fun - http://www.vpike.com/



* * * * * * * *






The Sloane News
Breaking News!
Breaking News!

Boris sees himself as a solver of problems, not their creator

In an interview with the BBC's Laura Kuenssberg yesterday, the Prime Minister told her,
"I don't understand why people think I say awful things about Muslims. I go out of my way to get to know them. I'll admit my choice of words can be misconstued sometimes but only the other evening, I spent half an hour tryng to talk to them, wanting to learn about their culture until the barman cut me off and told me I was talking to the pub's patio umbrellas. Anyone could have made the same mistake, eh, Laura?" -
"I'm fixing the obesity crisis via food shortages, the climate crisis via fuel shortages and sorting the pension deficit by killing off all the old people. I just don't know what more I can do, Laura."

* * *

Government proposes a 'clap for lorry drivers' to ease delivery crisis
Transport Secretary Grant Shapps has proposed a regular 'clap for lorry drivers' to thank them for their hard work making deliveries.
"There is a current shortfall in drivers in this country, due to low pay and poor working conditions," said Mr Shapps.
"Therefore, the best thing to do is to have a regular 'clap for lorry drivers' so that everyone can show their appreciation for the difficult job those chaps do."
The 'clap for lorry drivers' will take place at 7pm on Thursdays. People will be expected to stand in their garden and clap for two whole minutes, and will be judged by their neighbours based on their enthusiasm.
"We're going to have Ronan and Alex on the One Show leading the clapping, which I think is terribly exciting.
Once the lorry drivers understand how much Ronan and Alex and the whole country is behind them then I'm sure they'll be happy to just give that little extra effort to keep up with supply.
I would estimate that after two to three weeks of the clapping for lorry drivers being in effect, all supply issues will be solved and we won't have to worry about any of that stuff anymore," said Mr Shapps.
"After all, we did that clap for carers thing last year and now the NHS is completely fixed."

* * *

HGV Driver Shortage Allows Producers To Think About What We Eat


The recent shortage in HGV delivery drivers has given producers the time to improve their products -
*
I'm not Christmas panic buying' insists man found with three very large turkeys, one hundred and fifty pigs in blankets, five bags of sprouts, three tins of Quality Street and nine bottles of Baileys in his shopping trolley
The man, who wished to remain anonymous in case relatives realise how much he's got in for this year's Christmas and possibly a few Christmases hence, also threw in some After Eight mints as he made his claim earlier whilst trying to get the boot of his car to close properly after filling it full of tinsel.
Speaking afterwards, he told me,
"Yeah it's just a regular shop this mate, I get this stuff every week.
Obviously I've seen the news about shelves being bare at Christmas because nobody can deliver the food, but it's definitely not made me panic buy, honest.
I just really fancied some Baileys this week, and lots of mince pies and chocolates, oh and a nice bottle of sherry to go with the cheese board I bought.
And a lovely turkey dinner with parsnips and sprouts, and a few pigs in blankets thrown on, you know because it's September."
Asked what was at the bottom of his bag under the packet of stuffing he told me,
"Alright. the game's up! OK it's a bloody Christmas pudding. Who are you, Columbo?"

*
A Change In The Weather

The Archbishop of Canterbury and The Royal Commission for Political Correctness have announced that the UK climate should no longer be referred to as 'English Weather'. Rather than offend a sizeable portion of the UK population, it will now be referred to as 'Muslim Weather'. Partly Sunni but mostly Shi'ite.

*

Police Respond To Reorts Of Man's Body Floating In The Thames

After retrieving a body from the Thames earlier today, police are refusing to name the man until his next of kin have been informed.
He is thought to have drowned after excessive marijuana consumption.
He was wearing black fish-net stockings, a red garter belt, a pink G-string, purple lipstick and a Chelsea T-shirt. He also had a cucumber stuck up his backside.
The police removed the T-shirt to spare his family any unnecessary embarrassment.
* * *
FRONT PAGE NEWS

Her Majesty Still Looking Out For Andrew

Early Beatles Photo Unearthed

A collector of music memorabilia has discovered a photo of The Beatles at a car boot sale. It's one taken before they became big -
* * *
Electrician Wanted
Experience Required, This Time
* * *

Tree Caught Returning From Dip In Lake!
* * *
Construction Workers Pose For Last Photo Together Before Being Fired
* * *
HOME FRONT NEWS

Well, I'm home from St George's hospital and aneurysm free, and all is looking good. No problems post-op except the occasional numbness in my right leg which they warned me might occur due to restricted flow of blood to the right buttock. The operation was straightforward but not the journey home from the hospital, which the hospital said they'd arrange. I was grateful for the ride home but not so grateful for the long, long wait for it. When it did materialise, I almost regretted not carrying out my threat to find my own way home as I've got doubts that the driver they found for me even had a driving licence. He was not just erratic, he was downright life threatening - my life!
Recovery has been pretty swift and I've had a follow-up appointment which meant a trip to another hospital, St Helier, where I was prodded about a bit but given the go-ahead to resume my life and expect 6-monthly checkups. No lift home this time - thank God or maybe not! I got off the bus at my stop and immediately realised I didn't have my Freedom Pass in my pocket. It had been in a wallet along with my Debit Card, two train passes and my Metal Detecting Licence. The bus had sped off by now so I tried contacting the bus garage I knew it would end up at, Stockwell. No chance! It was a Friday and no one was answering the phone. I did manage to cancel my Debit Card just in case, though. I had to leave it until Monday when a successful call to the garage resulted in them telling me they had my pass and I could collect it. Naturally, no pass meant I had to buy an Oyster Card to get there, which I did. I arrived at Stockwell Garage that same afternoon, enquired, and was presented with my wallet. I took a quick look and all seemed well. It wasn't until I got to the bus stop for the return journey home that I realised everything was in the wallet except my Freedom Pass! The problem with a Freedom Pass is that, although you have your photo on it, the driver doesn't need to look at the pass and anyone can swipe it on entering the bus without the driver knowing if it belongs to you or not. Someone may have had a free few days' use but I cancelled it when I got home from Stockwell. The bus that brought me home from Streatham on the second part of my journey, the 118, was diverted due to idiots queueing for petrol in a road near me and causing jams and major delays. This resulted in me having a long walk home from the Mitcham Common area which is normally bearable but wasn't on this particular day due to one of the aforementioned numb leg days.
Thankfully, I don't drive so we won't be panic buying and stocking up on petrol. Those who are doing so are selfish and should be ashamed of themselves. I know it's going on. I can see them doing it from my bathroom window -
These things are sent to try us and will continue to do so until my new Freedom Pass and Debit Card arrive.
My wife's taken up photography as a hobby. I'll give her all the encouragement she needs but she's got to learn to accept criticism. All I said was that I thought she needed to work on her timing -

It's taken a long time but I've finally realised why I don't do much housework, especially dusting. We came from dust and we return to dust. It might be someone I knew.
* * *

THOUGHTS FOR THE WEEK

Talking of petrol shortages, what's the difference between paraffin and petrol? There's two f's in paraffin but no effin petrol.
*

How Fast Was This Ostrich Running When It Hit The Tree
*
Shouldn't someone start a rumour that there's a shortage of jobs? Perhaps everyone will panic and get one.

* * *
JOKES OF THE DAY

*

A busload of nuns are all killed in a road accident . As you'd expect, they all go up to heaven and stand outside the pearly gates. St Peter greets them and promises they'll all be admitted if they can answer a simple question. He turns to the first nun in the line and asks,
"Sister, tell me, have you ever touched a penis?"
"Well," she replies, "there was this one time when I touched one with the tip of my pinky finger."
"Ok," says St Peter, "just dip the tip of your pinky finger in the holy water and you'll be admitted to heaven."
She does as he says, the gates open and she walks in. St Peter now says to the second nun,
"Tell me sister. Have you ever touched a penis?"
There was the one time," she says, " when I held one for a moment. But I can't remember which hand it was."
"Wash your hands in the holy water and you'll be admitted," St Peter says to her.
She washes both hands to be sure, the gates open and she strolls in.
At this point St Peter hears a jostling in the queue and turns round to see Sister Susan trying to barge her way to the front.
"Enough of that," he says. "What's the rush? Please explain yourself."
"Well," says Sister Susan, "if I'm going to have to gargle with that stuff, I want to be doing it before Sister Mary sticks her arse in it."
*
* * *

The Story of The NEVERWELLS (WHO ARE NEVER OUT OF TROUBLE)

Many years ago I picked up a small book at a car boot sale and now, With two years in the world of Covid behind us, I thought it might be a good time to share its contents with you.
The book in question, published in 1948 (the year the NHS came into being), is titled The Story of The NEVERWELLS (WHO ARE NEVER OUT OF TROUBLE) and was written by William Edwards, a doctor, under the pseudonym Dr. Goodenough.
The Neverwells included mum and dad, their small boy Billy, growing-up Mary and baby Roy, and came into being after the Editor of The People newspaper met two people on a train. One of them was a doctor friend of the Editor's, 'a kindly soul yet a man of the world who has one of the biggest practices in the South of England.' He said:
"I am rushed off my feet these days. And in most cases I need not have been called in at all, if only people had a simple knowledge about ordinary illnesses."
Later, the Editor found himself talking to a woman passenger with two children -
"They're not too strong," she said, "always under the doctor with one thing or another. It's never serious you know, but the trouble is you can never be sure and so you must call the doctor."
The same night as he had spoken to the two people on the train, the Editor of The People telephoned his doctor friend and asked him if he would become Dr. Goodenough and write for him every week the story of a family - the Neverwell family - about their complaints and how he treated them, and in simple language so that ordinary people could at last learn the elementary things about illness.
For over a year before the book was published, Dr. Goodenough entertained and instructed People readers every week with the story of the never-ending complaints of the Neverwells. There were words of wisdom and understanding in these little features as well. So much so that, increasingly, the People was inundated with letters from readers asking for a book to be written. Hence, the book I picked up some 30 years after it was first published I now bring to you each time I update this Home Page of the website. I hope you find some enjoyment in its pages and can see the comparisons it enables us to make between the way medicine was practiced back then and how much it has advanced in such a relatively short space of time whilst the personal touch has moved in the opposite direction. This is the first piece in the book -

PART 1
Convulsions
" FATHER ! " screamed Mrs. Neverwell. " Father ! " Mr. Neverwell ambled to the foot of the stairs: " What is it ? I'm busy, " he said. He hobbled up the stairs. " Well, what's the trouble now ? "
" Get the doctor - Baby's having a fit ! "
" Why didn't you say so before ? " demanded father, indignantly. He went into the bedroom and saw baby Roy. The blue face, rolling eyes, and jerking arms scared the wits out of him. Mr. Neverwell was galvanised. He leapt down the stairs. The door banged.
Dr. Goodenough arrived quickly, and saw Mrs. Neverwell hugging her baby to her ample bosom, apparently trying to stop the fit by sheer pressure.
" For goodness sake, stop smothering that child! " he said. " Wrap him up warmly, and put him in his cot. " He seized a blanket and suited the action to the word. " Get a hot water bottle, " he added.
When the baby was warm and comfortable, the fit began to wear off. By and by the pink colour returned, the child relaxed and opened his eyes. He gurgled.
" Poor darling, " said Mrs. Neverwell, and stooped to pick him up. " For goodness sake, do leave the child alone, " said Dr. Goodenough. " He's alright if he's left alone. If you feel funny, go down to the kitchen and have a cup of tea. " Mrs. Neverwell sat down, breathing heavily, and Dr. Goodenough pulled out a thermometer and took the baby's temperature, in its groin. Meanwhile, he felt the child's head and wrists, looked at its legs and chest. Baby was sweating freely about the head, and the soft spot on top of the skull - the fontanelle - was still soft, though, as Roy was now eighteen months old, it should have closed up. Roy's wrists were rather podgy, his legs a little bandy, and his forehead bulged out as if he had enough brains to become a professor when he grew up.
" When did he last have his cod-liver oil, mother? " the doctor asked.
" I don't give it him, " answered Mrs Neverwell. He doesn't like it. "
" Well, that's why he's got rickets and that's why he's had a fit. Do you suppose that the Government is so philanthropic that it gives babies free cod-liver oil and orange juice just for fun? There's a reason in it, you know. Even breast-fed babies are likely to be short of vitamins, and bottle-fed babies nearly always are. A baby short of vitamin D - that's in cod-liver oil - gets rickets. One short of vitamin C - that's in orange juice - gets scurvy. They're both bad things to have. Rickets makes all the bones soft from lack of lime, which can't be absorbed without vitamin D - and lack of lime in the blood causes the fits. But he'll be alright. Just let him sleep this off quietly, without disturbing him; and, in future, give him his cod-liver oil, unless you want more trouble. Most babies take it with little bother, but if he is really tough about it, give him halibut-oil instead. "
" Well, " said Mr. Neverwell, who had been standing by, rather helplessly. " I never knew that fits were always due to rickets. "
" They're not, " said the doctor. " Sometimes they're due to constipation; quite often, they're due to the beginning of some feverish illness. If a big man like you catches a nasty germ and his temperature suddenly goes up, he has a bad shivering attack. But a baby does more than shiver, he throws a fit. In that case, you find he has a high temperature and the signs of early measles, pehaps, or bronchitis, or some other complaint. If it's due to constipation, a small injection of soapy water from one of those little rubber bulbs puts it right in five minutes. (Editor's Note: My Dad used to swear by liquid paraffin for the same thing, and a multitude of others. Seemed to work for all of them!). But it's no use getting in a flap about the fit itself. You can't do anything except give the child air and keep it warm. It doesn't mean that they're going to be epileptics for the rest of their lives. Epilepsy starts much older, usually in the teens. "
Dr. Goodenough went downstairs and into his car.
" I told you he ought to have that cod-liver oil, " said Mr. Neverwell.
" Why it was you that gave it to the hens ! " cried his wife, indignantly. But their quarrel was interrupted by a crash and a shout from the kitchen. Young Billy came rushing out.
" Dad ! " he shouted. " Come quick. Mary has fallen and hurt herself. "

Join us next time for another exciting adventure in the Neverwell household, and learn what happened to Mary and how they dealt with it...............
* *

* * * * *

The Home We Called Sloane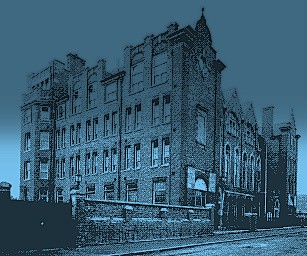 The Sloane building seen from Hortensia Road in 1908

The Sloane building was 100 years old in 2008, although it didn't actually start life as a boys' school until after the First World War, during which it served as a hospital. It still stands and many memories are, no doubt, ingrained in its walls along with the odd name and ribald comment. Who knows what the future holds, despite its Grade II listing on May 7th, 2002. Grade II listed buildings can be altered, extended, or even demolished, but only with Local Authority consent, so it may be that the building is considered historically or architecturally interesting enough for it's fabric to remain untouched. Some consideration may have been given to it having been the first purpose-built secondary school in London, and it is certainly one of only 3% of all ages of listed buildings that was built in the 20th century. Schools generally are seen as a good investment by developers because they're easy to convert. They are likely to be structurally sound because the authorities will have inspected them regularly to ensure they comply with Health and Safety requirements.

Sadly, Sloane Grammar School for Boys only lasted 51 years, from 1919-1970. Sloane old-boy John Binfield, in one of his poems, writes -
... the school, with
All its past, was sucked into a huge
Turbulent sea of glass in Pimlico
And sank without trace. "full fathom five..
Sea nymphs hourly ring his knell.
Hark, now I hear them. Ding-dong bell".
The exterior of the building still survives in the form we all remember even if the interior doesn't. It would have been wonderful to have been able to celebrate, in 2019, what would have been its centenary as a boys' school, had it remained in existence as such. Unfortunately, for us, it wasn't to be, and the Covid-19 pandemic that gripped the world in 2020 and beyond didn't allow for a late celebration either . Maybe one day......

Sloane seen from the rear in 2014
* * *


This Website And The British Library's Web Archive

Please Note: - The school building still remains but not as a school. I've tried to preserve as much of its history and old boys' memories of it as I can, on this website. You might like to know that once I'm no longer around and have shuffled off to that classroom in the sky, this website will remain intact. Once my monthly payments to the Class Creator programmers cease the site will continue but to compensate them for their loss it will display adverts. If you're still around, you'll still be able to Log In to the site and carry on much as you did when I was alive. Naturally, the site will look exactly as it did (apart from the adverts) on the day I died. What will not be possible are any new members, unlikely as that is, as I won't be here to verify they are who they say they are.
In addition, in 2013 , just before the Legal Deposit regulations came into force, I asked to register the website with the British Library's UK Web Archive as one of historical interest and they agreed. So, when none of us are unable to Log In anymore or the Class Creator business ceases to operate, it will still be available for access by our children and grandchildren etc., as well as future historians, at this address -

Web Archiving
The British Library
96 Euston Road
London NW1 2DB
United Kingdom
Tel: +44 (0)20 7412 7184
E-mail: web-archivist@bl.uk
Since 2013, publishers need to give a copy of every UK publication they make to the British Library. Five other major UK libraries may also ask to be given a copy. This system is called legal deposit and it's been a part of English law since 1662.
Print publications for legal deposit can be books, journals, sheet music, maps, plans, charts or tables. Now legal deposit also covers material published digitally such as websites, blogs, e-journals and CD-ROMs.
Legal deposit has many benefits for publishers and authors. The deposited publications can be read inside the British Library and will be preserved for future generations. Their works become part of the nation's heritage, providing inspiration for new books and other publications.
Unfortunately, in the case of websites, the British Library say that much of the information contained in them cannot be archived for technical reasons. In addition, as almost all this website's pages are Password Protected, it will be impossible for them to be accessed unless I remove that restriction. At some point I will give the British Library's 'web crawler' access to our Password Protected pages to allow it to take a 'snapshot' of the site on a daily, weekly, monthly, quarterly or 6-monthly basis. At the time of writing this, 2020, their system doesn't have the capability to crawl and archive private content that sits behind a Log In procedure. They will noever be allowed access to members' Profiles and the personal information they contain.
The current generation of web crawlers cannot capture:
Interactive, dynamically generated content

Content that is only available via a search engine on the website, or some other form submission method

Some types of JavaScript-driven menus

YouTube videos, Flash movies and similar streaming audio or video (some audio and video files can be captured, e.g. those embedded via the standard

HTML5

<video> or <audio> tags).
Unlike static HTML, which is relatively easy to capture, script code is very hard for traditional web crawlers to analyse, which is why the Library runs web browsers for a limited part of their crawls. Even that cannot capture very interactive web sites, like single-page web applications, or any site feature that needs a remote server to function. In practical terms this means that entering queries into the search box of an archived version of a website will not work. Standard links on the website, however, will work as normal.
Some JavaScript driven menus do not function well once archived. YouTube videos, Flash movies, and similar streaming audio or video are also beyond the capability of web crawlers. However, as members of the International Internet Preservation Consortium, contributors to the UK Web Archive are developing tools which will help capture this content in the future.
Attempts are made to gather all of the objects associated with a website including html, images, PDF documents, audio and video files and other objects such as programming scripts. However, the crawler software cannot automatically gather any material that is protected behind a password, without the owner's collaboration. Web site owners may however choose to divulge confidentially a user ID and password to allow archiving of these areas. So, as I said, I'll collaborate with the British Library to allow them to gather only non-invasive non-personal information behind the password protection if and when their archiving system becomes capable of it .
Should you wish to visit the UK Web Archive to see what it makes available for viewing or if you know of a website that you think deserves preservation, use this link -

www.webarchive.org.uk
* * *
Whatever our own personal reasons for it doing so, the school will still haunt most of us even if it disappears altogether. With that tenuous link, here's a poem that I came across in a copy of The Cheynean -

The Ghost of Sloane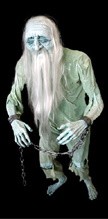 When London's asleep and the School very quiet,
No sound of footsteps, no sound of a riot,
No sound of even the shuffle of feet,
No sound of the creak of a pupil's seat,
Out of the darkness the ghost of Sloane
Awakes from rest with a sigh and a groan.
Then up he arises to haunt the School
Climbing the stairs in the guise of a ghoul.
He shuffles and clanks down each corridor
Into the classrooms where stand desks galore.
He examines each desk and checks the boys' work,
Allots ghostly marks in the dark and the murk.

If you ever lose books from out of your desk,
And the teacher upbraids you and calls you a pest,
Just tell him my story, however tall,
Of the white shrouded phantom that haunts the School Hall.

J. Hollingshead (3C)

As for us, the boys who used to attend our Chelsea school, we probably considered ourselves 'Chelsea men' but I doubt that many of fitted the description in this poem, written when he was in the 5th year by one time Sloane Schoolboy, A R Doubledee. I get the impression he didn't particularly approve of the 'Beatniks' of the late 50s and early 60s that he found himself sharing Chelsea with or, as he called them the 'Weirdies' -

The Weirdies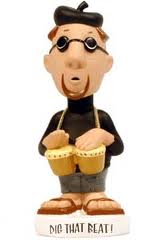 The Chelsea man is excessively queer,
He only drinks coffee and doesn't like beer.
He's always "chatting" the girls, and yet
This seems to make him "one of the set".

His unkempt chin and uncut hair
Go with his feet which are usually bare.
If he wears shoes, they've never got soles,
And he's usually found in Bohemian holes.

His outsize sweater is generally black
Contrasting well with his shorty mac.
He wears his clothing merely to show
That he can keep up with the boys of Soho.

To find a girl he doesn't look far,
But into the nearest coffee bar,
Where he's sure to meet a Bohemian "yob".
They're all from Chelsea - what a mob!

The girls with hair right down their backs
Wear irregular clothes that look like sacks.
They walk about wearing father's sweater:
I really don't see why he should let 'er.

Their gaudy clothes of reds and greens
Match up with the style of their men-friends' jeans.
Now that's how it goes with the latest style:
Girls on their faces make-up pile,
The men wear anything they can find -
I shouldn't stare, I should just act blind!

A.R. Doubledee (5b)
* * *

ANNOUNCEMENTS APPEAR BELOW
ONCE YOU'VE LOGGED IN