Sloane Grammar School boy, if you seek your memorial,
look around you but you'll need to register first.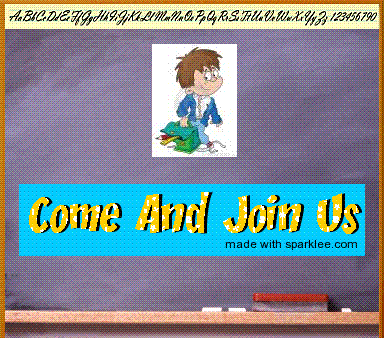 Register and link up with old school friends again and become part of Sloane Reunited.
If you were a pupil or member of staff at Sloane you qualify to register for the website. Click on Missing Classmates at the top of this page to see if we've been expecting you. If you see your name, click on it and follow instructions. If your name's not there click on BECOME A MEMBER to learn more and then click the ADD NAME button to start the ball rolling or click Contact Us at the top of the page, read what you see then complete the box at the bottom of that page to ask me to add your name to the list.
It's Free, it's Easy, it's Secure
and
You're Never Alone As A Sloane




TO ALL MEMBERS, DON'T FORGET!! -
PLEASE CHECK THE ANNOUNCEMENTS BOARD AT THE FOOT OF THIS PAGE FOR ANYTHING IMPORTANT and, after you Log In, the CALENDAR OF EVENTS PAGE FOR DETAILS OF FORTHCOMING EVENTS.
If you're having trouble logging in because you've forgotten your Password, click on Forgot Password? inside the Classmate Login box that appears after you click Sign In and you'll be Emailed a link to reset it.

You'll find other helpful tips under REMINDERS below.

The Sloane


Hello and Welcome to

Mark Foulsham's

Sloane Grammar School website
If I built it I knew you would come

A School that invited loyalty
(Quote by Don Wheal)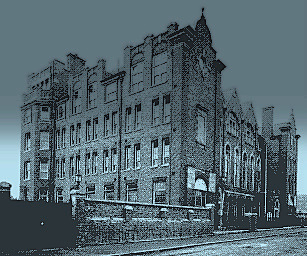 Gone But Not Forgotten
'Men are we, and must grieve when even the shade
Of that which once was great is pass'd away.'

William Wordsworth
On the Extinction of the Venetian Republic


You may think you're done with the past but the past isn't done with you!

"The merits of a school are judged as much by the men it produces as by their achievements as boys" -
(Old Cheynean D.J. Cowie, March 1929)


If you're a member, click on an image (



) at the top for more.

Here's what you'll find -

= Messages waiting for you. The red bubble shows how many.

= Website activity. Check for things you may have missed.

= Member functions like Profile, Contact, and Password changes.

AND -

If you're already a member please remember to keep your Email address up to date using Edit Contact Info, to be found by clicking on

the image at the top of the page.

Please don't forget to use the Notify Me page under the

image to make selections that will help you keep in touch as well as help you enjoy all the website has to offer.

You may already have the latest version of Adobe Flash Player but your browser no longer uses it automatically and it will not be supported at all after 31st December, 2020. From that date Google has confirmed it will completely block Flash from being able to run under the Chrome browser as will Mozilla for their Firefox browser and Microsoft for Internet Explorer and Edge. The Members Online feature uses Flashplayer (as do some animations and slideshows) so if it can't be seen clearly in the bottom right of your Home Page, click your mouse on what you can see and you'll be prompted to run Flashplayer. Agreeing will see the Members Online window re-appear. The same applies to animations and slideshows that don't show automatically. Use your Search Engine to search the web for how you allow Flash automatically in the browser you use but some browsers will ignore your choice anyway if you've chosen 'Allow', others, like Opera or Brave, will not. To check how this site handles Flash, click on the Padlock or Not Secure wording that precedes this website's Domain Name in your browser's Address Bar and set Flash to Allow or Ask (default). Click on Site Settings and under Permissions it also shows the same choice. HTML5 (Hypertext Markup Language) is the likely replacement for Flash and hopefully, this website will be converted to it before the deadline for the loss of Flash.

Please remember to Log Out when you leave the site by using the Log Out button to be found under the

image at the top of the page.


AND FINALLY, IF AT ALL POSSIBLE, -
Please let a close relative know of your participation in the Sloane website and show them how to use the Contact Us page to notify me in the sad event of your death. Not only will this allow me to notify other members, it will also put a stop to any website generated emails finding their way to your Inbox. Thank you.
Come on in!
Don't be late!
This is one detention
You'll be pleased to take.

A WARM WELCOME

to fellow Cheyneans and passers-by, from the Official Sloane Grammar School 1919-1970 Old Cheyneans and Friends web site.
Mark Foulsham, at Sloane 1963-70, created this site in August 2008 to record for posterity all that I can, and for all those who attended Sloane or simply have a Sloane connection, to share and enjoy. Feel free just to browse or, if you feel you qualify to join us, make full use of the site by becoming a Registered Classmate. Click on the Click Here to Register button above to start the registration process. It's Free!
I'll also be happy to send a personal invitation to anyone else with a Sloane School Chelsea connection who you think might like to join us. Just enter their Email address in the MISSING CLASSMATES box to your right and click Send Invite.
We may not understand why but memories of our days at Sloane remain with us while others do not. Whether they're good or they're bad, I'd like to give all old boys the opportunity to keep those memories alive.

Aspirations and Objectives

Sloane never had a motto and although our school badge is based on the lion rampant and boar's head of the Cadogan family crest their motto, Qui Invidet Minor Est or He That Envies Is Inferior, is not really appropriate so I'll adopt the one to be found on the Coat of Arms of the Royal Borough of Kensington and Chelsea as it suits us nicely -

Quam Bonum In Unum Habitare
(What A Good Thing It Is To Dwell Together In Unity)

It is hoped, in some small way, to be able to have similar objectives to those stated for the first issue of The Cheynean in December 1926 -

"To record faithfully the major activities of the School, to promote and foster a corporate spirit in the School, to excite a greater keenness both in the games and in other phases of its social life, and to serve as a link between present members of the School and the Old Cheyneans". -

and also to bring together, once again, old friends and classmates, and those of us who have outlived the school and share a common interest in its history and its future.
Sadly, I've no memory of having ever sung or even heard a school song but apparently one was written by music Master Mr Seymour Dicker in 1928, and was first sung in July of that year by pupil J E Bush. What became of it after that first performance is a mystery but it contained the lines -
"Salve, the School and its scholars so keen,
Long may they keep its memory green."
If you've any memories of Sloane you'd like to share, use the Contact Us page to send them in and, whilst you're there, register for the site as well.

Once you've registered, you can activate the Instant Messaging feature that allows you to hold a 'real-time' online conversation with anyone else who has logged on to the website. You can also send a message to someone else on the site via the Message Centre or by using their Profile. Click on their name on the Classmate Profiles page then click on the red 'Send ? a private message' at the top of their Profile.

After you've registered, why not take a look at all the Classmate Profiles ? Even if you don't know the person involved, the information they've put on their Profile can be interesting, illuminating and fun, and often brings back memories of something you thought you'd forgotten about.
If, at any time after becoming a member, you're unsure about anything click on this Using This Site link for an explanation or contact me direct via the Contact Us page.

* * * * * * * *

Why Not Take a Look at Where your Classmates are Living?

Find out the Postcode of a Classmate from their Profile (if they've agreed to let everyone know it) then Click on the link below, enter the details where it says 'Address', then Click on 'Go'. Not every country is covered yet and those that are have limited coverage, but it's worth a try.
Here's the link. Have fun - http://www.vpike.com/



* * * * * * * *
The Sloane News
BREAKING NEWS!


Santa Quits!!


News has reached me that millions of children around the world are to have their Christmas ruined as of 2023 by what the BBC will no doubt say is a selfish Santa. He told my reporter that after all these years in which he's only ever had to work one night a year he's now decided to put himself first and change direction career-wise as of next year.
"I'm not getting any younger", he said, "and I've had this offer from an advertising company to become a male model. I'll have to put in a few more hours than I'm used to but at least there'll be no more late nights. Sorry, I mean 'night'. I'll actually be doing a lot of photo shoots to promote Christmas for the stores and it'll give me a chance to be my usual stylish, graceful self, and not the fat old bloke you see on Christmas cards and getting stuck in chimneys. I'll be getting paid too. Mrs. Claus is in full agreement with my decision. As she says, 364 days a year with me under her feet was getting a bit much for her. Must go now. I've arranged to see Donald Trump for advice on how to remain in the public eye and maybe make a comeback if I need to. I also need to rest before this year's big night and to finish writing my farewell speech to all my friends and helpers. Now, where was I?" -

'Santa the elegant's packed his trunk and is saying goodbye to his reindeer.
Off he went to see Donald Trump
Trump, Trump, Trump'.

*

COP27 Update

The small amount of progress the COP27 conference made towards minimising climate change has now been totally negated by your neighbour's festive lights.
It was hoped that COP27 would lead to an international agreement to keep global warming to only 1.5 degrees Celsius but thanks to China and India's insistence on continuing to use fossil fuels, the conference only reduced the increase to approximately 2 degrees.
However, thanks to your neighbour putting up enough Christmas lights to turn night into day, we're instantly back to about 2.5 degrees.


"Yes, we've come straight back to a doomsday scenario," said one Professor.
"It's gonna be a greenhouse apocalypse on such a scale that no amount of killer tomato movies could prepare you for it.
That luminous Santa on next door's roof is essentially a harbinger of death – his 'Ho Ho Ho' becoming a scream of pain as the world ignites.
Ironically, your neighbours say they 'do it for the children', wilfully ignoring the fact that it's their children and grandchildren who'll pay the ultimate price."
There's something about Christmas that makes people magically forget about carbon footprints.
The best way to enjoy Christmas while still reducing your carbon footprint is to turn off your festive lights when you're not using them.
For example, IN NOVEMBER!

*
"We will end the schools budget crisis, by reducing the school leaving age to 11"
The school leaving age is set to be reduced to eleven years old it has been revealed today, in order to combat the funding crisis within education.
With news emerging earlier that many schools are considering cutting teachers, or teaching hours in order to balance the books, further news has now emerged that the Government is looking to address the issue as a whole, by reducing the leaving age of children to eleven, or maybe ten in the bigger schools.
A spokesperson for the government confirmed,
"It makes perfect sense really. I mean, do they really need to keep going after eleven?
There is a real funding problem in schools, with basically not enough money to pay the teachers or provide enough equipment to teach the children properly.
That's why it makes sense for kids to just leave school a few years early, and go and get a job and start paying their taxes.
Let's face it, most of them aren't that bothered in secondary school anyway, and only really like PE, so why not just let them leave and save us all a load of money?
Obviously some children might benefit from an extra year or so of formal education, if they are extremely gifted and understand that algebra stuff, so maybe we let those ones stay till they're about fourteen. But on the whole, it's a bit of a waste of time really, and we may as well let them leave."
Asked if there are any other less drastic changes that could perhaps be implemented instead of making children leave school before puberty, we were told,
"Well, we could get rid of German to start with. Seriously! Oh and RE, and dinner ladies. Surely kids can all cook these days?"
* * *
FRONT PAGE NEWS
Tins of Quality Street to be invisible to the naked eye by 2027
It is estimated that the current rate of shrinkage of that 'must have' Christmas treat, the tin of Quality Street, will mean shops having to supply a magnifying glass so customers can find stocks within ten years, and a scanning electron microscope by 2040.
"Twenty-five years ago the tin of Quality Street you got for Christmas weighed almost a quarter of a ton and could be used to prop open a door in a high wind," said one Professor of Sweets.
"So what was once a reasonably chunky family treat is now what would have been openly mocked in the street in 1993. If the trend continues, Quality Street will halve in size every eighteen months until they are smaller than any wavelength on the visible spectrum. Look, we're not stupid, and we do understand inflation. Make a decent size tin and we'll pay more than a tenner for it. It's fine. Really."
Quality Street has denied that their tins are getting mickey-takingly small, and claimed that their product placement in the forthcoming Ant-Man Quantamania movie would put the size in a proper context.
*

Scottish Independence Update

Don't you agree with me that banks should do a better job of keeping their ATMs filled this time of year. I've been to five locally and they all say 'Insufficient Funds'. How am I supposed to buy all those things my wife desperately needs and can't do without. Shopping's not actually the first thing on my mind right now. I've decided it's more important to cook meals for the homeless and people with addictions to alcohol so I've been working in the local Wetherspoons. Not exactly charity work, but the next best thing in my book. Talking of charity - my wife and I are nominating a charity each this Christmas and instead of buying each other presents we'll be making a small donation to each other's chosen charity. Thousands to choose from, of course, but this year my choice is the RNLI and my wife's is Water Aid. You know it makes sense. We'll also spend £5 each on lottery tickets for each other. Well, you never know, and if she wins a substantial amount I'll even help her pack her bags. If I win a substantial amount, I'll let her pack my bags before I tell her.
Even at this time of year, I couldn't resist a dig at the climate activist fools. Well intentioned they may be but they're doing their cause more harm than good with the way they go about things and they'll never understand that they'll change nothing. In years to come, how do yuou think both they and their kids will feel when one of them asks Dad,
"What did you do to tackle Climate Change, Daddy?"
Only to be told,
"Glued my face to a road."
As for the unions, well. Some should be ashamed of themselves and what they're doing to ruin everyone's Christmas run-in. They don't seem to have grasped the fact that we're all in the same boat and that striking for more pay will make no difference to the situation or their pay packets. In fact, it will lose them more friends than it gains them. They have a case but so do thousands of others who don't have a union behind them but are prepared to accept the situation until things improve for all of us. Now is not the time.
I'm determined not to get too angry at this time of year but the train staff, nurses, teachers, postal workers who are preparing to strike are doing themselves and their 'cause' no favours. Hopefully, post-Christmas, when they see that nothing has changed, many will come to regret their actions, but I doubt it. Union membership is declining for many reasons yet they still think they have a hold over government. They still have a place in the work arena but we cannot let them continue to have the power to hold the country to ransom.
We had a phone call, around midnight, a couple of nights ago. Usually, I'd ignore the phone ringing at that time of night but happened to recognise the number that was calling. My wife was in bed but had already got to the phone before I could. It turned out to be our 86 year-old neighbour who had fallen in doors but had still managed to crawl to the phone with what later proved to be a broken hip. Anyway, my wife, in her pyjamas and dressing gown, went along to her house and let herself in with the key we have. She found her in agony so phoned for an ambulance. It took 14 hours for it to arrive and she's due an operation on her hip today. I now learn that 80,000 ambulance workers plan disruptive action before Christmas, in search of better pay and conditions. It will achieve nothing but the staff shortage among their numbrs has been dire for a long, long time. Watching the news at lunchtime today, I heard of a Cornish woman who had also waited for 14 hours for an ambulance after falling indoors and breaking her hip. Her situation was compounded by a further 26 hour wait inside the ambulance before she could be admitted to hospital. To strikers and those affected alike I wish a Merry Christmas but I know who I'm rooting for the loudest.
My Sloane year's recent get-together in the Fox and Pheasant was a delight. Our memories are fading a little but there's usually at least one of us who knows the answer to a question about school that's been posed and, when there isn't it doesn't matter as there's always something else to talk about until the memory train comes around again with the answer to the question we couldn't answer earlier. What's equally pleasing about our meetings is how far many are prepared to travel to be together with old friends again. These have become important occasions in our lives. They fill us with anticipation and give us something to aim for i.e. a reason to stay alive at least one more year. Yet, in a strange way, I can't help being grateful for being able to hear from their own mouths which of them has more ailments than they had the year before.
Only two more drink-ups to go before Christmas (you'd think I'd learn); one with the 1964 intake, in Fulham's White Horse on 6th November, and the other with a couple of friends from my primary school days. I know I've talked about these old friends before but I like to give them an airing when the opportunity arises -
"A Group of blokes, all turning 40, discussed where they should meet for lunch.
Finally it was agreed that they would meet at The Fox and Pheasant in Chelsea because the waitresses had big boobs and wore mini-skirts.
Ten years later, at age 50, the friends once again discussed where they should meet for lunch.
Finally it was agreed that they would meet at the Fox and Pheasant in Chelsea because the waitresses were attractive, the food and service was good and the beer selection was excellent.
Ten years later, at age 60, the friends again discussed where they should meet for lunch.
Finally it was agreed that they would meet at the Fox and Pheasant in Chelsea because there was plenty of parking, they could dine in peace and quiet with no loud music, and it was good value for money.
Ten years later, at age 70, the friends discussed where they should meet for lunch.
Finally it was agreed that they would meet at the Fox and Pheasant in Chelsea because the restaurant was wheelchair accessible and had a toilet for the disabled.
Ten years later, at age 80, the friends discussed where they should meet for lunch.
Finally it was agreed that they would meet at the Fox and Pheasant in Chelsea because they had never been there before."
Comes to us all. Some sooner than others.

With apologies to Bob Johnson, to whom I'd promised a better Home Page than the last one. Sorry mate, it wasn't possible; too busy. Then again, it's always like that at Christmas in the Foulsham household and the wife hasn't even got the decorations up yet. Talking of the wife, if you haven't bought your partner's present yet, take a look at these. I'm sure you'll find something to make her life easier but be sure to wear a hard hat just in case -
If it's your wife you're buying for, why not give her a choice? -

And if it's not a Hoover she wants, why not one of these -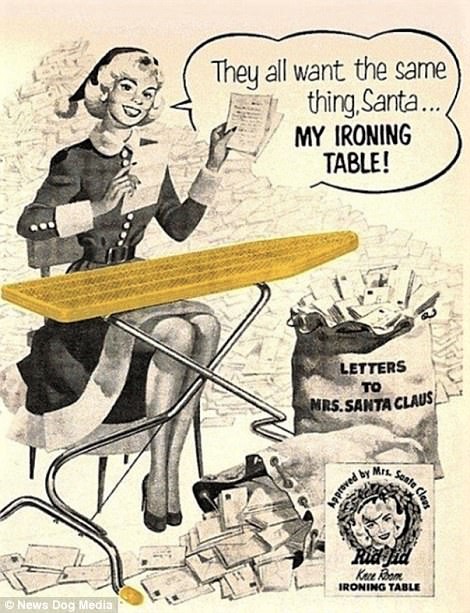 Or one of these -
If not, there's always -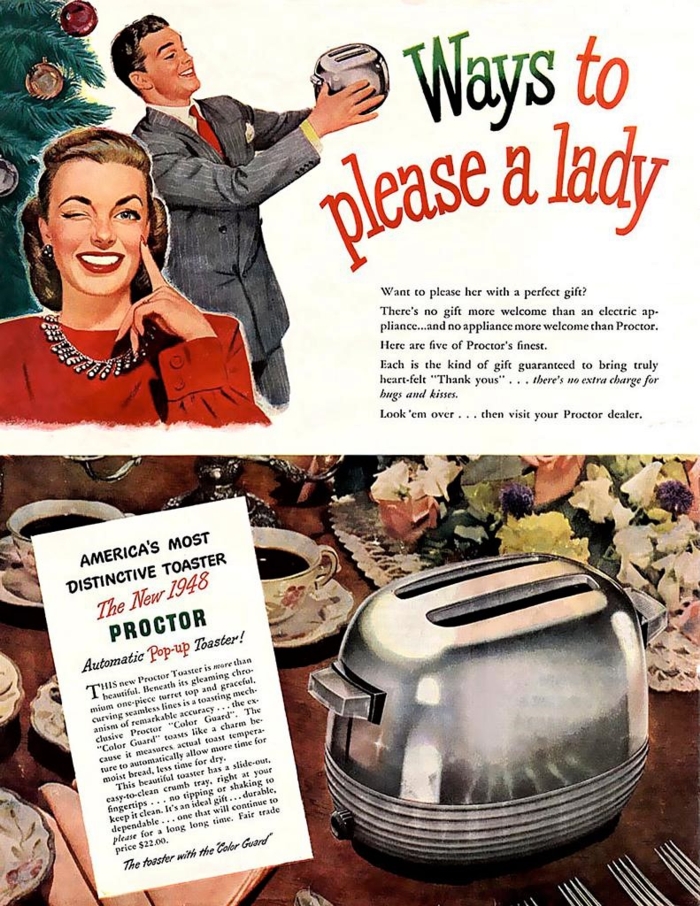 To make Christmas really special, why not get the kids involved too? -
If all the thought you put into her Christmas goes unappreciated perhaps you should consider helping her ease her pain by treating yourself to one of these and letting her use it -
You never know, if you drop enough hints your partner might reciprocate. Perhaps a week in the top floor penthouse of our old Sloane School building will fit the bill. At my year's recent get-together, I learned that it was currently available to rent at £2,700 PER WEEK. Tell her now! Before she buys you these -

If you don't like anyone enough to buy them a present you can always do what Ronald Reagan did and buy something for people you really dislike, despite what you tell them -

I'm sure my family will buy each other a small gift for Christmas but we've agreed to make our main gift to a charity of our choice and buy each other ten quid's worth of lottery tickets. It makes sense to us as I for one can't think of anything I really need, and my chosen charities are MIND, RNLI and DEAFBLIND UK.
Remember, as the Ink Spots once sang,
"Into each life some rain must fall
But too much is falling in mine.
Into each heart some tears must fall
But someday the sun must shine."

So, I trust you're all going to enjoy yourselves in your own way and may I wish you all the customary Merry Christmas and an even better New Year. Long may your sun shine and even if yours isn't shining, try to make sure someone else's is.
Finally, I know it's early to be thinking of New Year celebrations but some friends are having a joint Burns Night and Chinese New Year party in January and they're calling it Chinese Burns Night. I wasn't going to go but they twisted my arm.
HO! HO! HO!
* * *
JOKES OF THE WEEK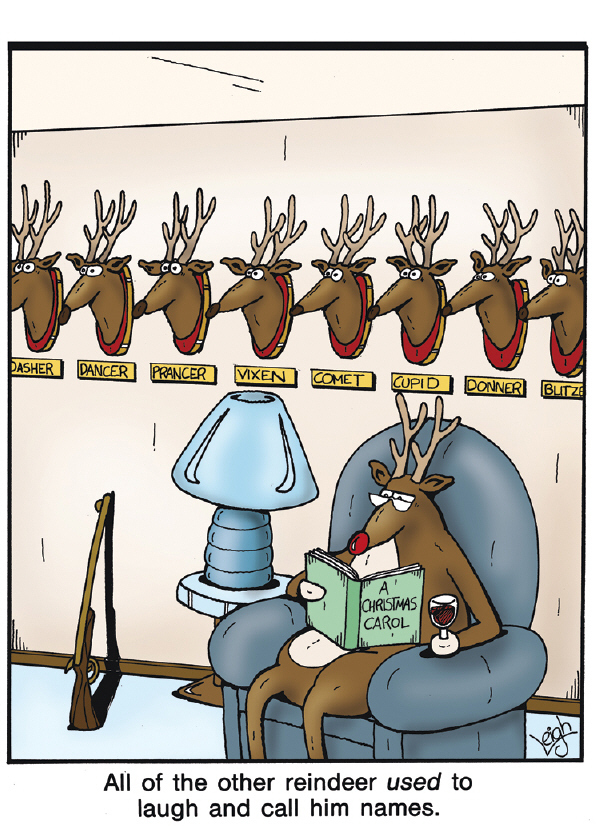 * * *


THOUGHTS FOR THE WEEK
A Christmas Message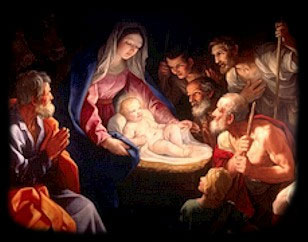 It's been said before but I'll say it again -
Even if you're not religious it's still worth thinking of Christmas as a time for renewal, and take the opportunity to strengthen positive attitudes and add new ones. Looking back at the old year could give you some pointers as to how not to make the same mistakes again. Taking responsibility for your own life in this way means that you cannot continue to blame others for your mistakes.
Don't let materialism make Christmas a time you dread. Materialism has come to shroud what was once a special day but you don't have to fall into the trap. If you choose to buy presents, spend what you know you can afford without causing yourself long term financial stress and, whether the receiver understands it or not, many are still aware that Christmas once had no meaning other than a spiritual one.
*

Christmas, eh? - What other time of the year do you sit in front of a dead tree and eat fruit and nuts out of your socks?

*

Have you noticed that when you stop believing in Father Christmas you start getting clothes for Christmas?

*
How does government work?
It's a slow day in a small country village and the streets are deserted. Times are tough, everybody is in debt, and everybody is living on credit. A tourist visiting the area drives through the village, stops at the hotel, and lays a £50 pound note on the desk saying he wants to inspect the rooms upstairs to pick one for the night. As soon as he walks upstairs, the hotel owner grabs the note and runs next door to pay his debt to the butcher. The butcher takes the £50 and runs down the street to repay his debt to the pig farmer. The pig farmer takes the £50 and heads off to pay his bill to his feed supplier. The man at the supplier takes the £50 and runs to pay his debt to the local prostitute, who has also been facing hard times and has had to offer her "services" on credit. Now,she rushes to the hotel and pays off her room bill with the hotel owner. The hotel proprietor then places that £50 back on the counter so the traveller will not suspect anything. At that moment the traveller comes back down the stairs, stating that none of the rooms are satisfactory, picks up the £50 pound note and leaves.
No one produced anything and no one earned anything!
However.. the whole village now thinks that they are out of debt and there is a false atmosphere of optimism and glee!
And that, my friends, is how a government works! But don't concern yourself with it now; there are more important things to have on your mind.
* * *
The Story of The NEVERWELLS (WHO ARE NEVER OUT OF TROUBLE)

Many years ago I picked up a small book at a car boot sale and now, With over two years in the world of Covid behind us, I thought it might be a good time to share its contents with you.
The book in question, published in 1948 (the year the NHS came into being), is titled The Story of The NEVERWELLS (WHO ARE NEVER OUT OF TROUBLE) and was written by William Edwards, a doctor, under the pseudonym Dr. Goodenough.
The Neverwells included mum and dad, their small boy Billy, growing-up Mary and baby Roy, and came into being after the Editor of The People newspaper met two people on a train. One of them was a doctor friend of the Editor's, 'a kindly soul yet a man of the world who has one of the biggest practices in the South of England.' He said:
"I am rushed off my feet these days. And in most cases I need not have been called in at all, if only people had a simple knowledge about ordinary illnesses."
Later, the Editor found himself talking to a woman passenger with two children -
"They're not too strong," she said, "always under the doctor with one thing or another. It's never serious you know, but the trouble is you can never be sure and so you must call the doctor."
The same night as he had spoken to the two people on the train, the Editor of The People telephoned his doctor friend and asked him if he would become Dr. Goodenough and write for him every week the story of a family - the Neverwell family - about their complaints and how he treated them, and in simple language so that ordinary people could at last learn the elementary things about illness.
For over a year before the book was published, Dr. Goodenough entertained and instructed People readers every week with the story of the never-ending complaints of the Neverwells. There were words of wisdom and understanding in these little features as well. So much so that, increasingly, the People was inundated with letters from readers asking for a book to be written. Hence, the book I picked up some 30 years after it was first published I now bring to you each time I update this Home Page of the website. I hope you find some enjoyment in its pages and can see the comparisons it enables us to make between the way medicine was practiced back then and how much it has advanced in such a relatively short space of time whilst the personal touch has moved in the opposite direction.
This piece from the book tells us all about -

Conjunctivitus
Billy had his eyes open by the time the doctor arrived, but both eyes were bloodshot, and he did not like looking at the light.
"It's pink eye," said Billy. "Some boys at school have got it."
"I've no doubt you're right," said the doctor. "But let me have a look to make sure. They were really gummed up this morning weren't they?"
"He couldn't get his lids apart," said Mrs. Neverwell. "I had to bathe them with warm water. I do hope it won't hurt his eyes. He's got good sight."
"No, it won't do that," said the doctor. "If you look closely, you'll see that the redness is chiefly on the outer part of the white of the eye, away from the coloured part - right up in the corners, and under the lower lid, for the most part. When you have serious eye troubles, such as corneal ulcer, or iritis, the redness is usually closely round the coloured part and less at the outer edges. That, and the fact that the lids stick together, make you practically certain the trouble is what he calls pink eye, or, more exactly, conjunctivitis. When the lids don't stick, it isn't conjunctivitis. When they do, it may be that, or it may be inflammation of the lids themselves, which is called blepharitis. Conjunctivitis doesn't affect th sight, so you needn't worry."
"What's the best thing to do? I've been bathing them with boracic. Is that all right?"
"Perfectly all right. It clears up most cases. Occasionally something stronger is wanted, such as a very weak zinc lotion which should be specially prepared for eye use, of course. Sometimes an occasional drop of flavine, one part in two thousand, helps it to clear up more quickly - but as a rule boracic will do the trick in a few days."
"I did hear that penicillin cures it," said Mrs. Neverwell.
"Sometimes miraculously, sometimes no good. It depends on the germ causing the trouble. Strictly speaking, one should take a swab, send it to the laboratory and let them find out if it is a penicillin-sensitive germ. If it is, Bob's your uncle. If not, no go."
"Well, would you like to do that? Billy wouldn't mind, would you, Billy?"
"Only objection is that it would be four or five days before I got the report back, and there's every probability that Bill will have got over his trouble long before that. So is it really worth while?
"Perhaps not," agreed Mrs. Neverwell. "I'll just do as you say, then, doctor, and let you know if it's better."
A few days later, Mary Neverwell called at th doctor's surgery to tell him that Billy's eyes had quite recovered.
"But can you tell me what to do for a bite?" she asked.
Join us next time to see what the doctor advises Mary regarding her bite and other Bites and Stings.
Surely it's not just those Christmas Brussels sprouts biting back, is it?

* * *
* * * * *
The Home We Called Sloane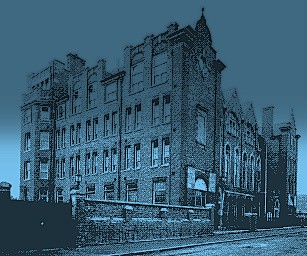 The Sloane building seen from Hortensia Road in 1908

The Sloane building was 100 years old in 2008, although it didn't actually start life as a boys' school until after the First World War, during which it served as a hospital. It still stands and many memories are, no doubt, ingrained in its walls along with the odd name and ribald comment. Who knows what the future holds, despite its Grade II listing on May 7th, 2002. Grade II listed buildings can be altered, extended, or even demolished, but only with Local Authority consent, so it may be that the building is considered historically or architecturally interesting enough for it's fabric to remain untouched. Some consideration may have been given to it having been the first purpose-built secondary school in London, and it is certainly one of only 3% of all ages of listed buildings that was built in the 20th century. Schools generally are seen as a good investment by developers because they're easy to convert. They are likely to be structurally sound because the authorities will have inspected them regularly to ensure they comply with Health and Safety requirements.
To learn more about what has happened to the building we left behind visit the Sloane Today page once you've become a registered member.
Sadly, Sloane Grammar School for Boys only lasted 51 years, from 1919-1970. Sloane old boy John Binfield, in one of his poems, writes -
... the school, with
All its past, was sucked into a huge
Turbulent sea of glass in Pimlico
And sank without trace. "full fathom five..
Sea nymphs hourly ring his knell.
Hark, now I hear them. Ding-dong bell".
The exterior of the building still survives in the form we all remember even if the interior doesn't. It would have been wonderful to have been able to celebrate, in 2019, what would have been its centenary as a boys' school, had it remained in existence as such. Unfortunately, for us, it wasn't to be, and the Covid-19 pandemic that gripped the world in 2020 and beyond didn't allow for a late celebration either . Maybe one day......

Sloane seen from the rear in 2014
* * *

This Website And The British Library's Web Archive

Please Note: - The school building still remains but not as a school. I've tried to preserve as much of its history and old boys' memories of it as I can, on this website. You might like to know that once I'm no longer around and have shuffled off to that classroom in the sky, this website will remain intact. Once my monthly payments to the Class Creator programmers cease the site will continue but to compensate them for their loss it will display adverts. If you're still around, you'll still be able to Log In to the site and carry on much as you did when I was alive. Naturally, the site will look exactly as it did (apart from the adverts) on the day I died. What will not be possible are any new members, unlikely as that is, as I won't be here to verify they are who they say they are.
In addition, in 2013 , just before the Legal Deposit regulations came into force, I asked to register the website with the British Library's UK Web Archive as one of historical interest and they agreed. So, when none of us are unable to Log In anymore or the Class Creator business ceases to operate, it will still be available for access by our children and grandchildren etc., as well as future historians, at this address -

Web Archiving
The British Library
96 Euston Road
London NW1 2DB
United Kingdom
Tel: +44 (0)20 7412 7184
E-mail: web-archivist@bl.uk
Since 2013, publishers need to give a copy of every UK publication they make to the British Library. Five other major UK libraries may also ask to be given a copy. This system is called legal deposit and it's been a part of English law since 1662.
Print publications for legal deposit can be books, journals, sheet music, maps, plans, charts or tables. Now legal deposit also covers material published digitally such as websites, blogs, e-journals and CD-ROMs.
Legal deposit has many benefits for publishers and authors. The deposited publications can be read inside the British Library and will be preserved for future generations. Their works become part of the nation's heritage, providing inspiration for new books and other publications.
Unfortunately, in the case of websites, the British Library say that much of the information contained in them cannot be archived for technical reasons. In addition, as almost all this website's pages are Password Protected, it will be impossible for them to be accessed unless I remove that restriction. At some point I will give the British Library's 'web crawler' access to our Password Protected pages to allow it to take a 'snapshot' of the site on a daily, weekly, monthly, quarterly or 6-monthly basis. At the time of writing this, 2020, their system doesn't have the capability to crawl and archive private content that sits behind a Log In procedure. They will noever be allowed access to members' Profiles and the personal information they contain.
The current generation of web crawlers cannot capture:
Interactive, dynamically generated content

Content that is only available via a search engine on the website, or some other form submission method

Some types of JavaScript-driven menus

YouTube videos, Flash movies and similar streaming audio or video (some audio and video files can be captured, e.g. those embedded via the standard

HTML5

<video> or <audio> tags).
Unlike static HTML, which is relatively easy to capture, script code is very hard for traditional web crawlers to analyse, which is why the Library runs web browsers for a limited part of their crawls. Even that cannot capture very interactive web sites, like single-page web applications, or any site feature that needs a remote server to function. In practical terms this means that entering queries into the search box of an archived version of a website will not work. Standard links on the website, however, will work as normal.
Some JavaScript driven menus do not function well once archived. YouTube videos, Flash movies, and similar streaming audio or video are also beyond the capability of web crawlers. However, as members of the International Internet Preservation Consortium, contributors to the UK Web Archive are developing tools which will help capture this content in the future.
Attempts are made to gather all of the objects associated with a website including html, images, PDF documents, audio and video files and other objects such as programming scripts. However, the crawler software cannot automatically gather any material that is protected behind a password, without the owner's collaboration. Web site owners may however choose to divulge confidentially a user ID and password to allow archiving of these areas. So, as I said, I'll collaborate with the British Library to allow them to gather only non-invasive non-personal information behind the password protection if and when their archiving system becomes capable of it .
Should you wish to visit the UK Web Archive to see what it makes available for viewing or if you know of a website that you think deserves preservation, use this link -

https://www.webarchive.org.uk/ukwa/info/nominate

* * *

Whatever our own personal reasons for it doing so, the school will still haunt most of us even if it disappears altogether. With that tenuous link, here's a poem that I came across in a copy of The Cheynean -

The Ghost of Sloane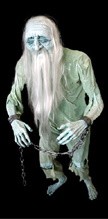 When London's asleep and the School very quiet,
No sound of footsteps, no sound of a riot,
No sound of even the shuffle of feet,
No sound of the creak of a pupil's seat,
Out of the darkness the ghost of Sloane
Awakes from rest with a sigh and a groan.
Then up he arises to haunt the School
Climbing the stairs in the guise of a ghoul.
He shuffles and clanks down each corridor
Into the classrooms where stand desks galore.
He examines each desk and checks the boys' work,
Allots ghostly marks in the dark and the murk.

If you ever lose books from out of your desk,
And the teacher upbraids you and calls you a pest,
Just tell him my story, however tall,
Of the white shrouded phantom that haunts the School Hall.

J. Hollingshead (3C)

As for us, the boys who used to attend our Chelsea school, we probably considered ourselves 'Chelsea men' but I doubt that many of us fitted the description in this poem, written when he was in the 5th year by one time Sloane Schoolboy, A R Doubledee. I get the impression he didn't particularly approve of the 'Beatniks' of the late 50s and early 60s that he found himself sharing Chelsea with or, as he called them the 'Weirdies' -

The Weirdies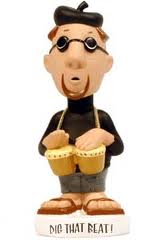 The Chelsea man is excessively queer,
He only drinks coffee and doesn't like beer.
He's always "chatting" the girls, and yet
This seems to make him "one of the set".

His unkempt chin and uncut hair
Go with his feet which are usually bare.
If he wears shoes, they've never got soles,
And he's usually found in Bohemian holes.

His outsize sweater is generally black
Contrasting well with his shorty mac.
He wears his clothing merely to show
That he can keep up with the boys of Soho.

To find a girl he doesn't look far,
But into the nearest coffee bar,
Where he's sure to meet a Bohemian "yob".
They're all from Chelsea - what a mob!

The girls with hair right down their backs
Wear irregular clothes that look like sacks.
They walk about wearing father's sweater:
I really don't see why he should let 'er.

Their gaudy clothes of reds and greens
Match up with the style of their men-friends' jeans.
Now that's how it goes with the latest style:
Girls on their faces make-up pile,
The men wear anything they can find -
I shouldn't stare, I should just act blind!

A.R. Doubledee (5b)
* * *

ANNOUNCEMENTS APPEAR BELOW
ONCE YOU'VE LOGGED IN