Malverne High School
Class Of 1950
Look Back '45 to '50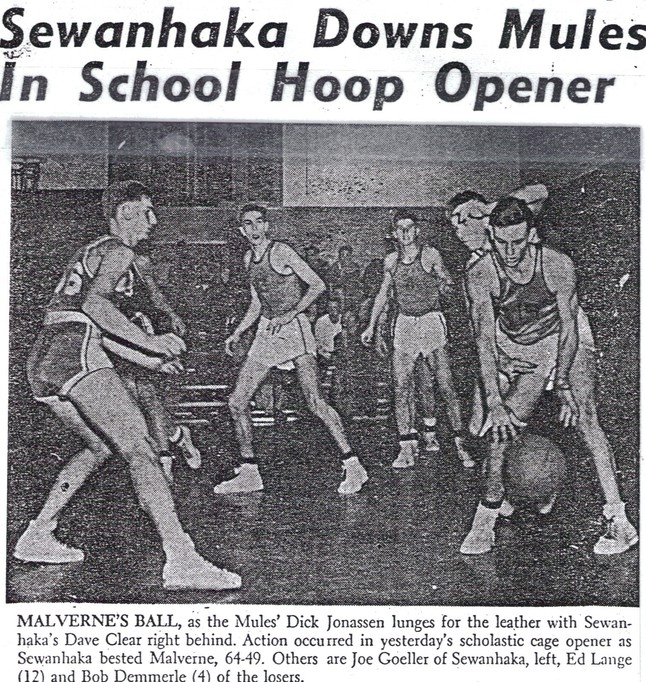 Do you have photos,newsclippings, stories (Prom, Sports, Malverne, Lynbrook, memories,any thing), from 1945 to 1950 school days or even from Lindner Place, Davison Avenue, or Woodfield Road Elementary school days that you would like to share with us? Email copies with details to me via the "CONTACT US' Link and I will post them on this page. Thanks..Harold Horner
Malverne High School Alma Mater
Malverne, our Alma Mater fair,
List to thy children's humble prayer,
Help us to follow thy high creed,
In every thought and word and deed,
To cherish memories,
Of Alma Mater fair.
Light thy blest altar fires three,
Honor and love and loyalty,
May they keep ever burning bright,
Guiding thy children ever right,
Till they return to thee,
Our Alma Mater fair.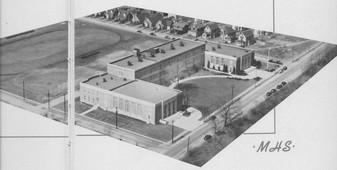 MHS fight song
to the tune of On Wisconsin
(From: Ron McClosky)

Hail to Malverne, Hail to Malverne
Best school in the land
Orange and blue waves out to you
We'll back you to a man
Rah, rah, rah
Schools we meet we'll sure defeat
Our spirit ne'er we'll slight
We'll keep our loy-al-ty and
Fight,fight,fight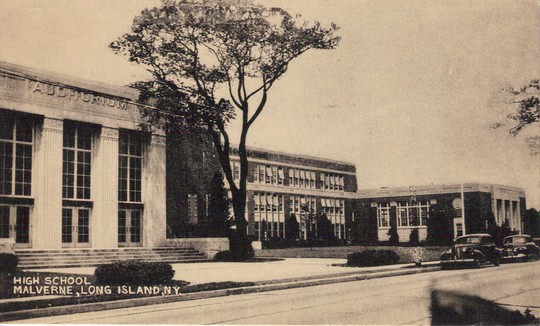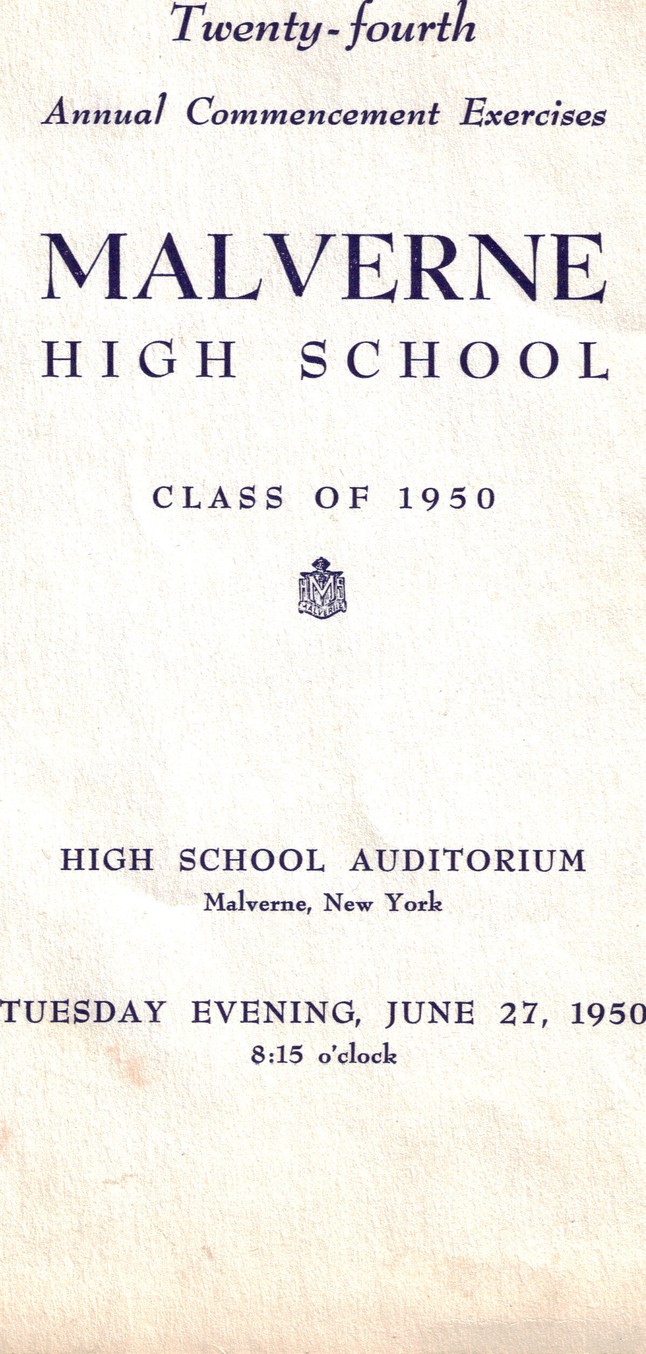 ---
This picture was submitted by Gladys Steinecke.
Above is the graduating class of Davison Avenue. The following graduation program was submitted by Dick Granville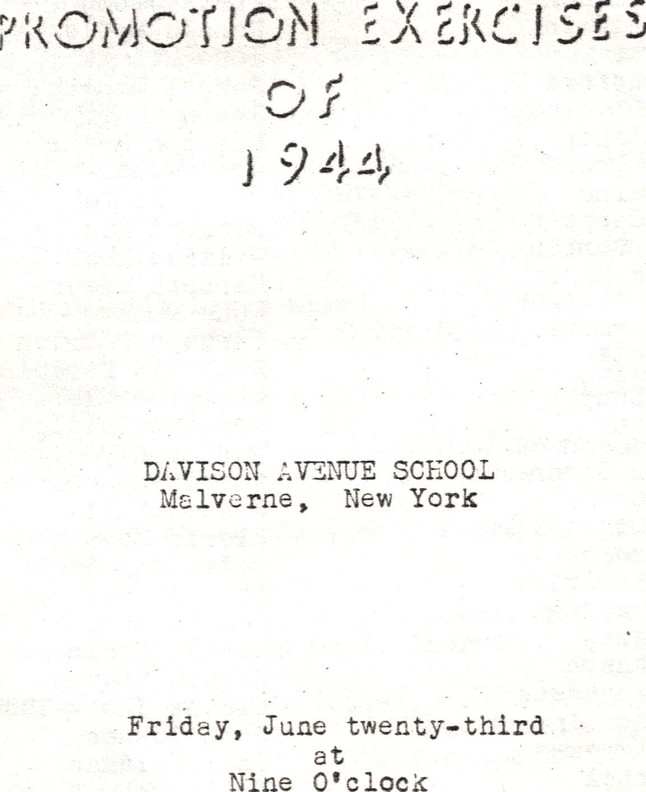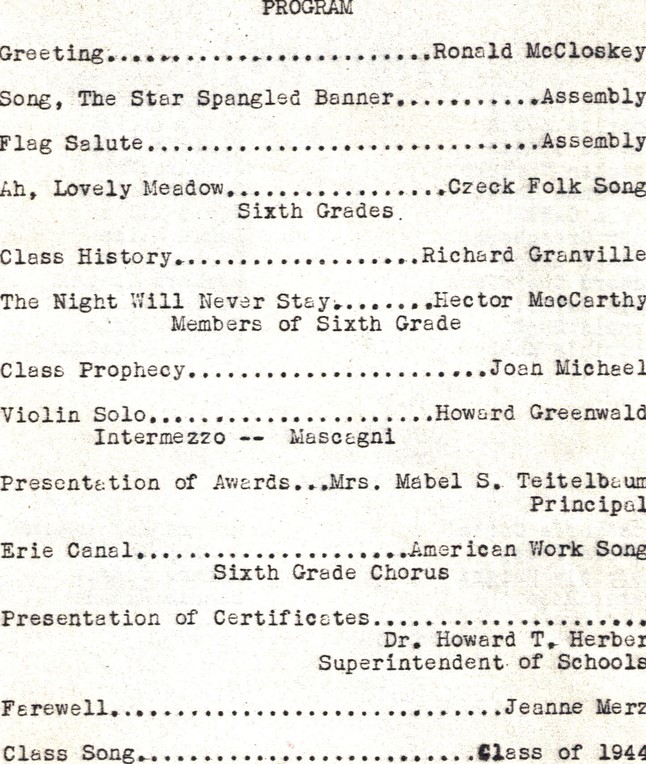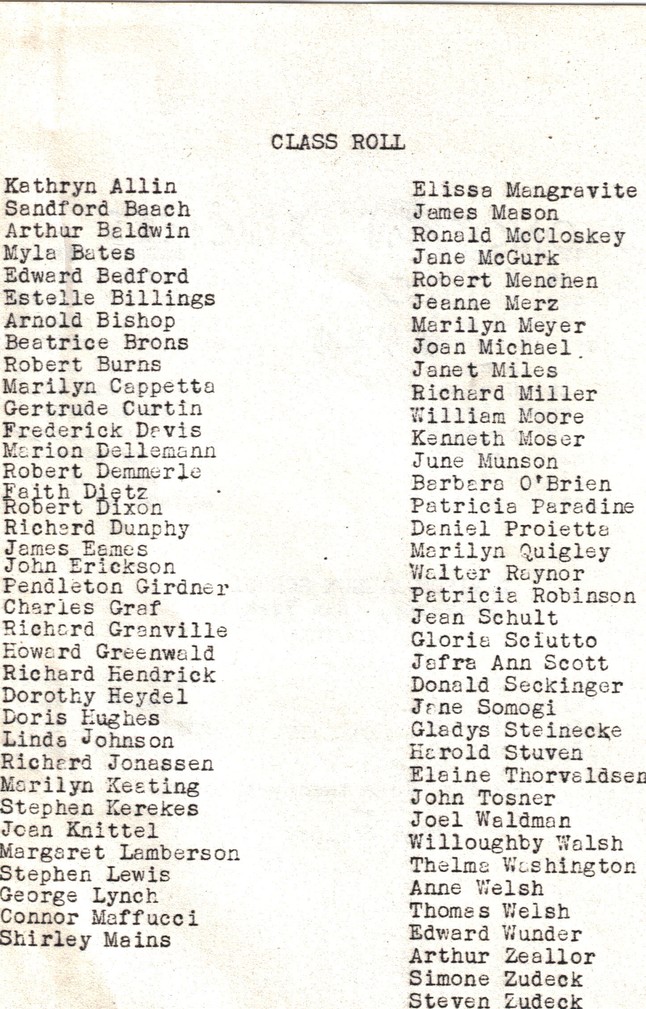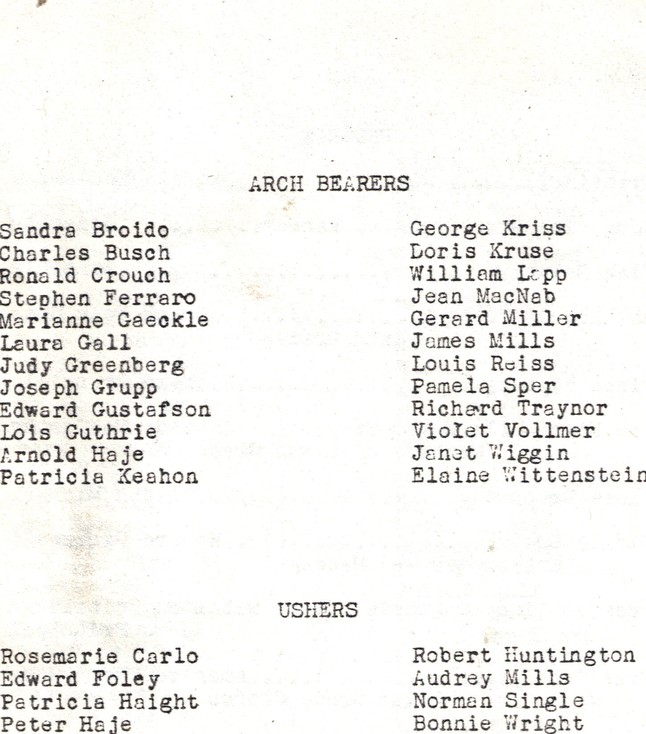 This picture is of Mrs. Bassett's 3rd grade class, submitted by Gladys Steinecke.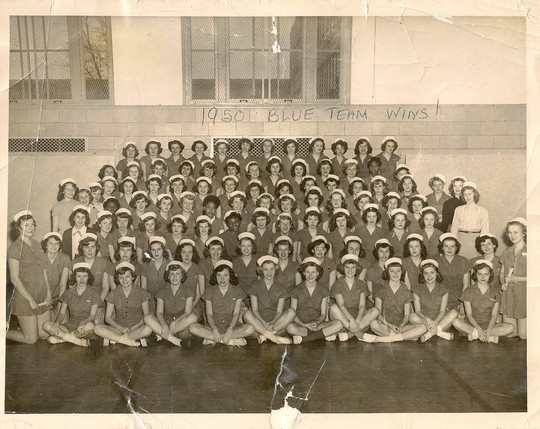 Remember Sports Night? Also thanks to Gladys for this picture.
This picture also submitted by Dick Granville along with the identification of the classmates. This is second grade at Davison Ave. Because I am in it I know it to be Mrs. Offerman's class.
Row 1 - Marilyn Cappetta, Margaret Lamberson, Pat Robinson, Dick Hendrick, Marilyn Quigley, Kathy Allin, Liz Madigan, Jane McGurk
Row 2 - Unknown, Simone Zudeck, Stephen Lewis, Dick Granville, Sandy Baach, Bob Dixon, Gladys Steinecke
Row 3 - Estelle Billings?, Connor Maffucci, Shirley Mains, Arthur Zeallor, Unknown, Dickie Miller, Ron McCloskey
Row 4 - Jimmy Mason, Howard Greenwald, Unknown, Bob Demmerle, Janet Miles, Gloria Sciutto, Jean Schult, Gertrude Meyer
Anyone who can fill in any unknowns, please advise Ron McCloskey
---
---
---