Malverne High School
Class Of 1950
ANNOUNCEMENTS
•

The "Post Announcement" link on the "MEMBER FUNCTIONS" menu is for you to use... to announce:

Family Weddings, Births, etc. (Photos encouraged) !! ...Prayer Requests...Alumni News...

Upcoming get togethers or minor Reunions, notes about 60th Reunion...

Anything Goes!!

•

First Time to our Website?




Logging in is as easy as 1-2-3...

1. Click on "Classmate Profiles" on menu.
2. Find your name and click on it.
3. Click the blue link "click here now" and follow the directions.

In a Hurry?
If it's your first time here,
at least create your profile login!
(see above for how to)
This will ensure you receive all our important email announcements!! You can always come back later and add to your profile!

All registered classmates will receive an email with notification of your joining.

If you didn't graduate with MHS Class of 1950...see "Who can Join" below.
If you get stuck, email us on the"Contact Us" link.

Who can Join?

If you attended MHS with our class, but didn't graduate with us, and would like to be added, please let us know! Or if you are from another MHS class year or if you are/were faculty or friend/family of a 1950 classmate, we can add you as a guest....Please submit your name and we will add you! ...(Use the "Contact Us" link)

Please take a moment to add postmaster@classcreator.net to your email address book. If a classmate sends you a message through the site, you will receive an email from postmaster@classcreator.net letting you know that you have a message waiting. If you don't add the address to your address book, your email provider may send the emails to your spam or junk folder.

Once you have registered, add lots of pictures... memories...etc... tell us what you have been doing in your life, ...before, during, and after High School!! Discover about your classmates by searching their profiles. Any Questions...any problems...any errors on our part??? Let us know...Use the "CONTACT US" link.

This website is administered by your classmates Ron McClosky and Harold Horner.
** Welcome Malverne Schoolmates! **
* You've come to the right place!*
This site was created by your schoolmate Harold Horner '50 and maintained by fellow schoolmate Ron McClosky '50 .
NO FEES! NO ADS!
* Reconnect with old friends and make new ones!*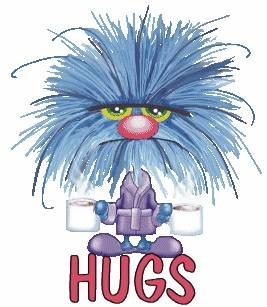 More site features will be added as they become available!

Enjoy wandering around your class website!

The number above is the number of unique visits to our home page since the start of our website: September 23, 2008.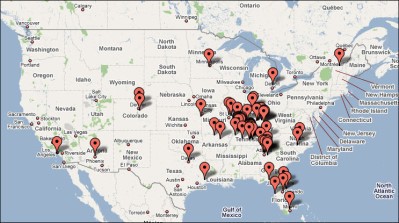 Have you noticed the "Show Classmates on Map" function? You will find the link located at the bottom of the "Where They Live" box in the right hand column above. Just click on "Show Classmates on Map" and a map will open in a new window with placemarkers showing where everyone is. You can zoom in, zoom out, and click on the placemarkers to see the name and location of the classmate.
----------------------------------------------
MHS Class of 1950 Graduation Party

Like this site? Want it to keep going? Want to help, but don't know how? Here's how and it won't cost you a red cent.

Flesh out your profile. Answer all the questions. People like to read stuff about you. They will seek you out and actually have something to talk to you about. And you'll have something to say, too!
Dig out some old photos and post them to your profile. You might make someone's day with a cherished moment they may have long forgotten. Or hair style. Or a 40's fashion.
Post some new photos. Share what you and your family look like. We have all grown older and wider... I mean wiser. It's ok that you don't look 18. Really.
USE THE MESSAGE FORUM! The more active the site is - the more active the site will be. Newbies to the site will get the idea and join in. Doesn't have to be a novel. Just a quick heads up, high five, nod, quip or quote will keep the Forum fun and interesting.
Do you have suggestions to make it better? Don't complain, don't stay away, speak up! Ideas, interesting Websites, graphics, polls, photos, are all welcome.