ODESSA High School, Odessa, TX
"CLASSES OF 1958 & 1959"
Odessa High School 1958 & 1959
This "IS" and Will Always Be a "FREE" Web Site!
---
---
TO ACCESS OTHER
"ODESSA HIGH SCHOOL" SITES:
Click==> Reunion Photo Gallery
CLICK ==> Facebook OHS 1958 Group
CLICK ==> Facebook OHS 1959 Group
CLICK ==> OHS 1959 Website
CLICK ==>OHS 1959 Classmate Directory
click ==> OHS 1958/1959 "IN MEMORY"
click ==>John David Earnest Slide Show
---
http://www.ohs58. And net/class_gallery.cfm?gallery_id=60315
"BRONCHOS"
June Birthdays
---
---
HAPPY BIRTHDAY,
CLASSMATES
May You Enjoy Many More!
---
---
Charles Greener 6-3
---
Dawn Mills Bradley (EHS'58) 6-4

---
Nelda Craig Thomas (EHS'58) 6-5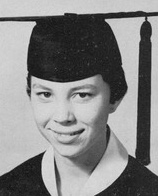 ---
Martha McAnally Shafer 6-6
---
Teresa Jo Rhodes Ford 6-8
---
Kathryn Moriarty Killeen 6-11
---
Jerry McChristian 6-12
_______________________________________
Margo Melton Campbell 6-14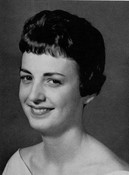 ---
Bobby Cheairs 6-19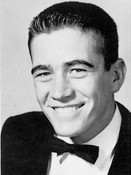 ---
Ronald Berry 6-21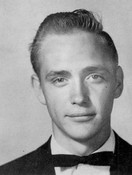 ---
Marvin De Bolt 6-21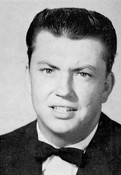 ---
Judy Locke Ferguson 6-23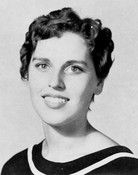 ---
Marvin McNeil 6-23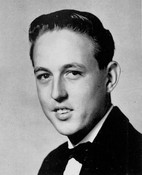 ---
Eddie Williams 6-26

---
---
(Link provided courtesy of George Hollis)
Click on Title above to Access
---
(Link provided courtesy of George Hollis)
Click on Title above to Access
---
(Link provided courtesy of George Hollis
Click on Title above to Access
---
Click on Title above to Access
---
---
---
URINATED ON MY FLOWERS!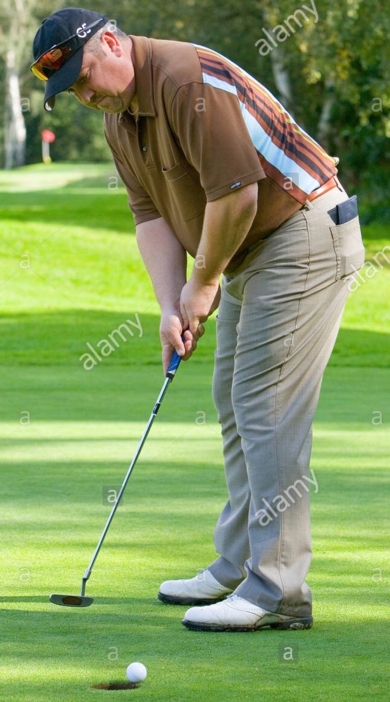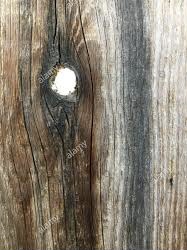 A little old lady was walking down the street dragging two large plastic garbage bags behind her. One of the bags was ripped and every once in awhile a $20 bill fell out onto the sidewalk.
Noticing this, a policeman stopped her, and said, "Ma'am, there are $20 bills falling out of that bag."
"Oh, really? Darn it!" said the little old lady. "I'd better go back and see if I can find them. Thanks for telling me, Officer."
"Well, now, not so fast," said the cop. " Where did you get all that money? You didn't steal it, did you?"
"Oh, no, no", said the old lady. "You see, my back yard is right next to a Golf course. A lot of Golfers come and urinate through a knot hole in my fence, right into my flower garden. It used to really tick me off. Kills the flowers, you know.
Then I thought, 'why not make the best of it?' So, now, I stand behind the fence by the knot hole, real quiet, with my hedge clippers. Every time some guy sticks his thing through my fence, I surprise him, grab hold of it and say, 'O.K., buddy! Give me $20 or off it comes!' "
"Well, that seems only fair," said the cop, laughing ."OK. Good luck! Oh, by the way, what's in the other bag?"
"Not everyone pays!"
---
DIARY OF A NEW TEXAS RESIDENT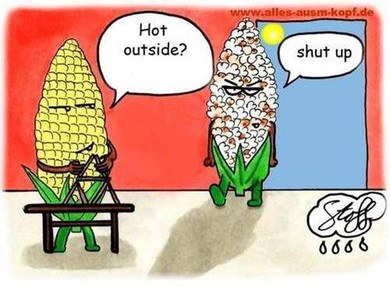 May 16th:
Just moved to Texas ! Now this is a state
that knows how to live!! Beautiful sunny
days and warm balmy evenings. It is
beautiful. I've finally found my home.
I love it here.
June 14th:
Really heating up. Got to 100 today. Not
a problem. Live in an air-conditioned
home, drive an air-conditioned car.
What a pleasure to see the sun everyday
like this. I'm turning into a sun worshipper.
June 30th:
Had the backyard landscaped with
western plants today. Lots of cactus
and rocks. What a breeze to maintain.
No more mowing the lawn for me.
Another scorcher today, but I love it here.
July 10th:
The temperature hasn't been below 100
all week. How do people get used to
this kind of heat? At least, it's kind of
windy though. But getting used to the
heat is taking longer than I expected.
July 15th:
Fell asleep by the community pool. Got
3rd degree burns over 60% of my body.
Missed 3 days of work. What a dumb
thing to do. I learned my lesson though.
Got to respect the ol' sun in a climate
like this.
July 20th:
I missed Lomita (my cat) sneaking into the car when I left this morning. By the time I got back to the hot car at noon, Lomita had died and swollen up to the size of a shopping bag, then popped like a water balloon. The car now smells like Kibbles and Shits. I learned my lesson though. No more pets in this heat. Good ol' Mr. Sun strikes again.
July 25th:
The wind sucks. It feels like a giant
freaking blow dryer!! And it's hot as hell.
The home air-conditioner is on the fritz
and the AC repairman charged $200 just
to drive by and tell me he needed to
order parts.
July 30th:
Been sleeping outside on the patio for
3 nights now. $325,000 house and I can't
even go inside. Lomita is the lucky one.
Why did I ever come here?
Aug. 4th:
Its 115 degrees. Finally got the
air-conditioner fixed today. It cost $500
and only gets the temperature down to 85.
I hate this stupid state.
Aug. 8th:
If another wise ass cracks, 'Hot enough
for you today?' I'm going to strangle him.
Damn heat. By the time I get to work,
the radiator is boiling over, my clothes
are soaking wet, and I smell like
baked cat!!
Aug. 9th:
Tried to run some errands after work.
Wore shorts, and when I sat on the seats
in the car, I thought my ass was on fire.
My skin melted to the seat. I lost 2
layers of flesh and all the hair on the
back of my legs and ass . . Now my car
smells like burnt hair, fried ass, and
baked cat.
Aug 10th:
The weather report might as well be a damn recording. Hot and Sunny. Hot and Sunny. Hot and Sunny. It's been too hot to do shit for 2 damn months and the
weatherman says it might "Really" warm up next week. Doesn't it ever rain in this damn state? Water rationing will be next, so my $1700 worth of cactus will just dry up and blow over. Even the cactus can't live in this damn heat.
Aug. 14th:
Welcome to

HELL

! Temperature got
to 115 today. Cactus are all dead.
Forgot to crack the window and blew
the damn windshield out of the car.
The installer came to fix it and guess
what he asked me??? "Hot enough
for you today?"
My sister had to spend $1,500 to bail
me out of jail. Freaking Texas. What
kind of a sick demented idiot would
want to live here??
Will write later to let you know how
my assault trial goes.
---
Tim Conway Videos from Carol Burnett Show
---
---
---
Two old Jewish men, Sid and Abe, are sitting in a Mexican restaurant one day.
Sid asks Abe, "Do you know if any people of our ancestry were ever born and raised in Mexico?"
Abe replies, "I don't know, let's ask our waiter."
When the waiter arrives, Abe asks, "Are there any Mexican Jews?"
The waiter says, "I don't know senor, I ask the cooks."
"He returns from the kitchen after a few minutes and says,
"No senor, the cook say no Mexican Jews."
Abe isn't satisfied and asks, "Are you absolutely sure?"
The waiter, realizing he is dealing with "Gringos" replies,
"I check once again, senor," and goes back into the kitchen.
While the waiter is away, Sid says, "I find it hard to believe that
there are no Jews in Mexico ... our people are scattered everywhere."
The waiter returns and says,
"Senor, the head cook Manuel, he say there is no Mexican Jews."
"Are you certain?" Abe asks again. "I just can't believe there are no Mexican Jews!"
"Senor, I ask EVERYONE," replies the exasperated waiter.
"All we have is Orange Jews, Grape Jews, Prune Jews, Tomato Jews and Apple Jews, but no Mexican Jews."
(From Walter Pierce, EHS 1958)
---


Veteran's Day Tribute to
OHS 1958 Classmate
Colonel C. J. Peters, MD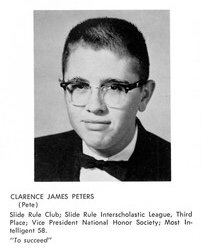 Historical Photo posted below on Veterans Day for U.S. Army Colonel Clarence James Peters, MD (OHS 1958).
All of us who who knew CJ (Pete) at Odessa High School (1956-1958) recognized he was Special and would likely achieve Great Things in his life. The captions below all of CJ's photos should read:
"Super Achiever" (and Really Nice Guy!)"
Thanks to C J's wife, Susan Peters, Ph.D, for providing this Historical Photo of CJ receiving the first "United States Army National Research Institute of Infectious Diseases" award which was approved by Congress and awarded to a scientist whose career/research has been outstanding! It has only been awarded 3 times to date. This prestigious award was named by the U.S. Congress and the U.S. Army "THE C. J. PETERS AWARD" in honor of its first recipient.
Click link below for more Info on OHS'58 classmate: "COL C.J. PETERS, MD"
click => https://en.wikipedia.org/wiki/C._J._Peters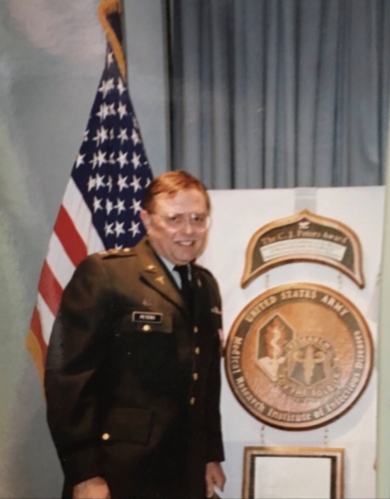 ---
---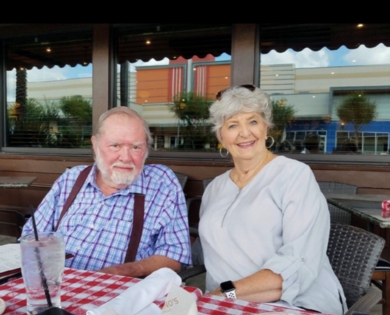 CJ AND SUSAN PETERS, MAGGIANO'S, GALVESTON, TX, Sept 2019,
---
AMAZING PERFECTLY TIMED MILITARY PHOTOS
(click on link title above)
---
---
---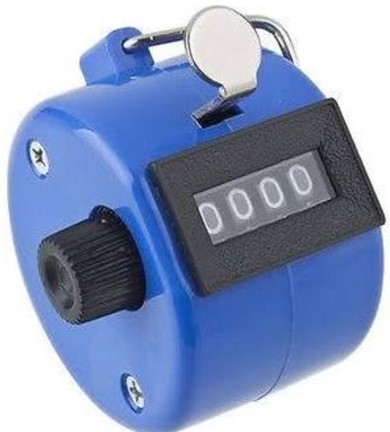 "There have been 285,382 visitors to OHS Class of 1958 & 1959 website since it was launched on 3/31/2009"
---
---